Why is the picture unclear or text fuzzy when connection PC to my Smart TV?
Last modified :
Apr 05. 2019
Common complaints when connecting a computer to the TV are either the text on the screen is fuzzy or that images seem grainy. This is because the TV's scaling is set for standard HDMI input. To resolve these image issues, you simply need to rename the input to PC or PC DVI. Once renamed, the TV will adjust the scaling of the input. Naming your TV's input can help you remember what is connected to each source.
Please note: Naming an input PC or DVI PC (or PC DVI) will change the scaling of the source and improve the picture quality.
Follow the instructions below to to name your TV source:
1
Turn on your TV and press the Source button on your remote control.
2
Use the navigation keys on your remote control select the source you would like to rename.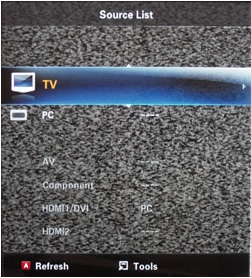 3
Once selected press the Tools button.
4
Scroll and select Edit name and then press Enter.
5
Select the name for the input from the available list and press Enter.
Please note: You cannot enter any name but you may only choose from the available list.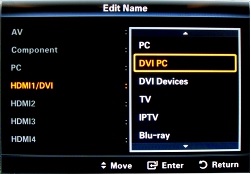 6
Exit the menu and your input will now be renamed.
Important: Use HDMI port with DVI port for PC connection, this is the input intended for PC connections.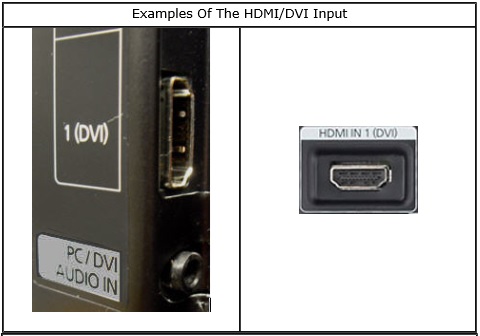 This product should be mounted to a wall or other suitable surface to avoid serious injury. Find out more here.
Did not find what you're looking for? We're here to help.
Call
1300 362 603
8am-8pm / Monday to Friday
For general enquires and technical support relating to all Samsung products : CLICK HERE
For all Printer related inquiries, please
click here
or visit
https://www.support.hp.com
Please
click here
to view the latest news regarding the Samsung sale of Printer business to HP.
Contact Us