How to register your Samsung TV
Last Update date :
Jul 14. 2021
Did you get a new Samsung Smart TV? Ensure to register your TV and enjoy more services for our customers. We will explain the advantages of registering your product and how to register yours. There are two ways to register your TV: Directly on the TV or the Samsung Members app.
 Please Note: The information on this page is for Australian products only. Models, sequences or settings will vary depending on location and/or where the product had been purchased. To be redirected to your local support page please click here.
Advantages of registering your TV
Registering your products gives you faster support, and access to all of the services for your registered products in one account. Your account offers the following additional advantages:
Product details are immediately available to Samsung Customer Service so that documents can be found easily and queries can be processed more quickly
Download the latest manuals, FAQs and instructions
Find online solutions to your concerns by creating a service request yourself
Track your service status online
Register your product on your 2020 - 2021 TV
Once you register your TV, you don't have to check and tell the serial number each time anymore. 2020 and 2021 TV models offers a new convenient registration feature that allows you to register directly on the TV. You may need the serial number of your TV to ask questions about your TV or to request customer service. Follow the steps listed below to register on your TV.
1
Press Home menu on the remote control, and then select Samsung Account
2
Log into your Samsung account. You can use the same Samsung account that you signed up on your mobile device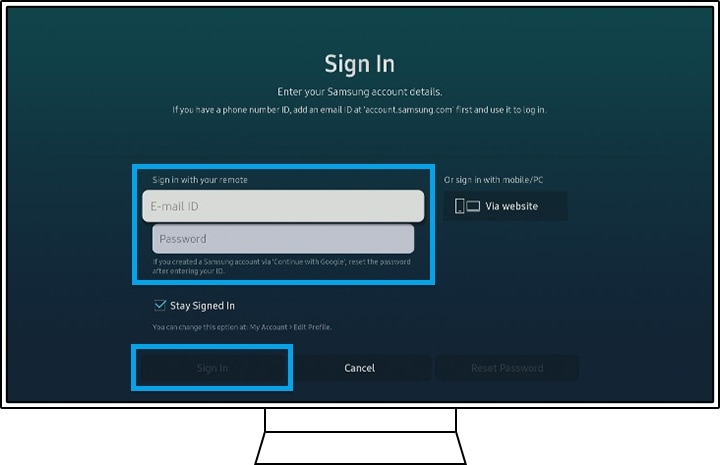 Note: If you don't have Samsung account, you need to sign up an account to proceed product registering.
3
Select TV Registration in My Account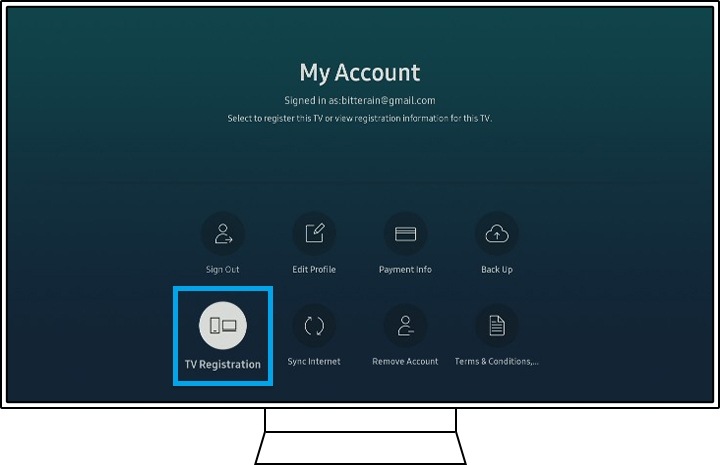 4
Select Agree & Register button after reading on your TV screen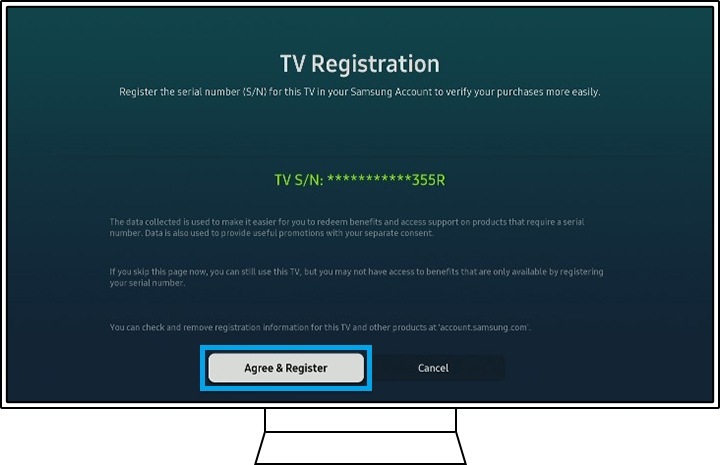 5
When the registration is finished, push enter to close.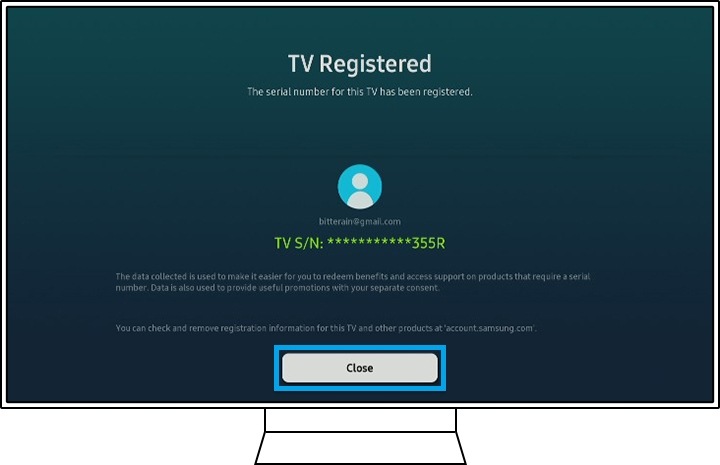 Note: The device screenshots and menu are only samples in English - they are also available in the language of your country.
Register your TV online
1
Open a web browser and search Samsung Home then click on Sign in with a Samsung Account
2
Log into your Samsung Account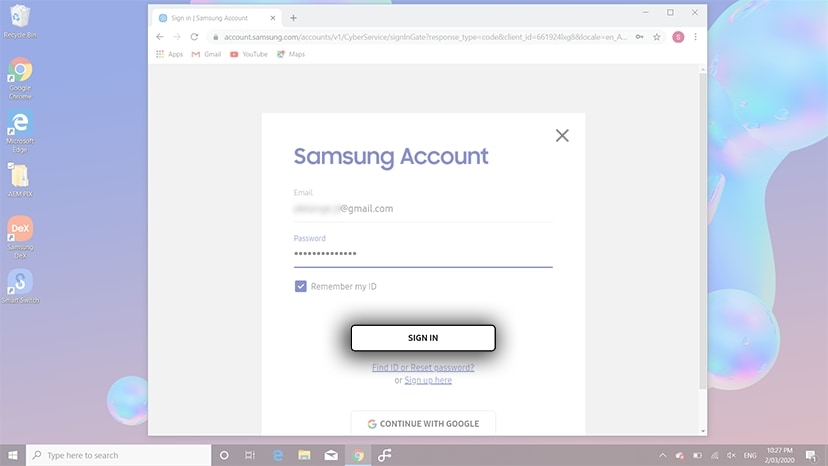 3
Click on NEW PRODUCT REGISTRATION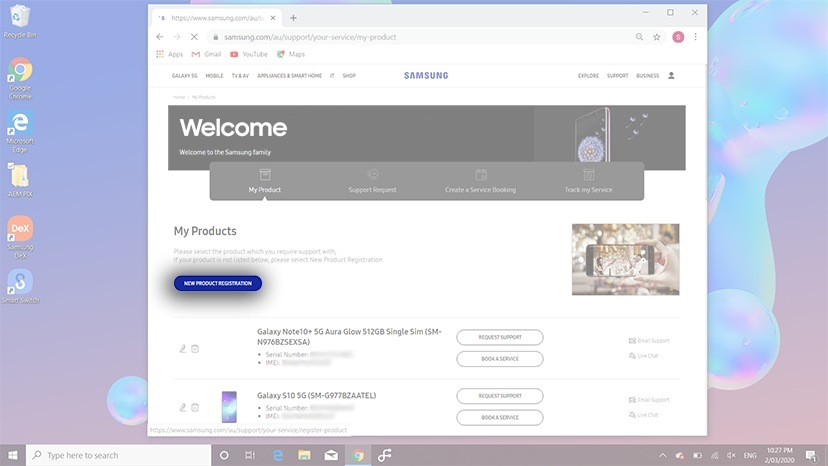 4
Type in the product details then click on Validate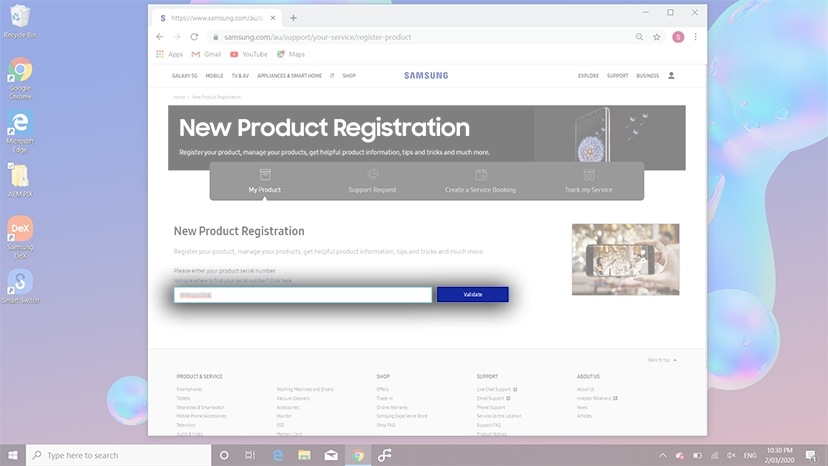 5
Select the Purchase date and attach your Proof of purchase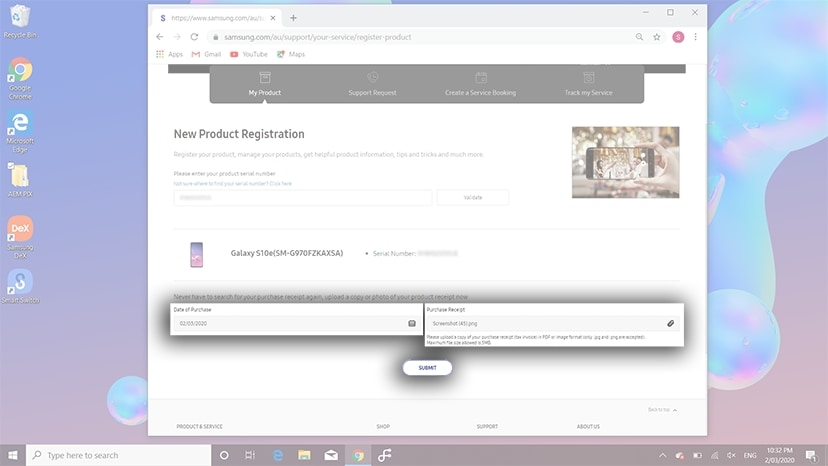 6
Once the product has been registered you will be able to view within My Products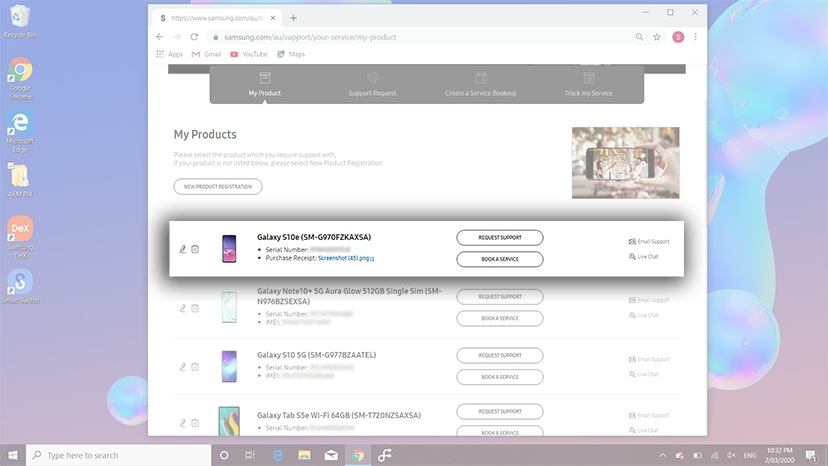 Register your TV via Samsung Members app
Install the Samsung Members app and sign in to your Samsung Account to register Samsung Products. Follow the steps below to register your product.
1
Launch the

Samsung Members app
Note: You will need to sign into your Samsung Account to register any of your Samsung Products through the Samsung Members. If you do not have a Samsung Account or are unsure of the Username/Password, head to the Samsung Account Login page to locate/ create your account.
2
Tap on

Get Help
3
Select Register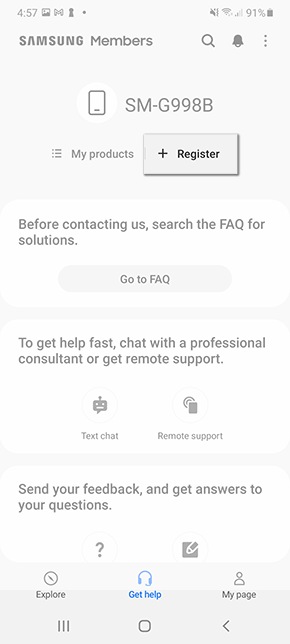 4
Select how you would like to register your product
Note: QR code, barcode, Model number and Serial number on the sticker is usually on the side or back of the product or packaging. Also, you can check QR code, Model number and Serial number on your TV: Settings > Support > About this TV.
5
Tap on the Product type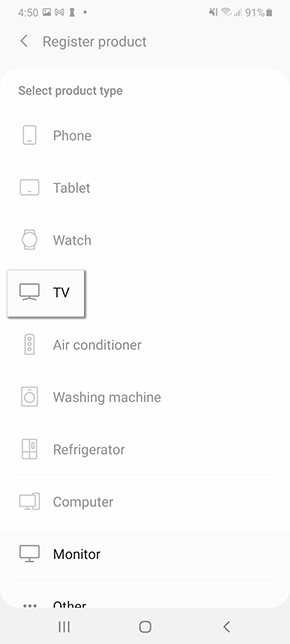 6
Add in your TV's model and serial number
7
Add in your Purchase Date and a photo of your Proof of Purchase
8
Once completed, tap on Register
9
Once the product has been registered you will be able to view within My Products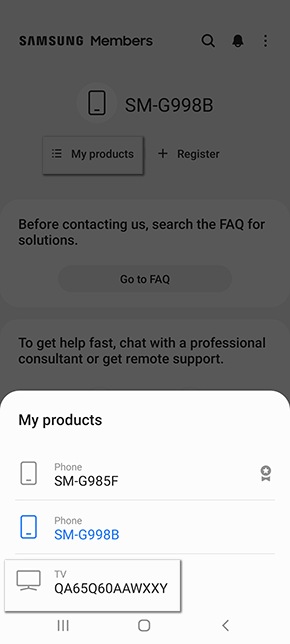 Troubleshooting Registration Failure
Using a VPN can make a connection problem. We recommend not using a VPN while registering.
If you fail to register your product using the Samsung Members app, uninstall and reinstall the app.
Note:
The device screenshots and menu may vary depending on the device model and software version.

You can also register your product on the Samsung website.
Please refer to our User Manual and Guides to confirm if this function is available on your Samsung TV.
For further support, please contact us on 1300 362 603 or reach out to us via Chat Support.

 This product should be mounted to a wall or other suitable surface to avoid serious injury. Find out more here.