&nbsp
Set up Universal Remote on your Samsung TV
Set up your Samsung TV remote as a Universal Remote for easy control of your devices. Before you start, turn on the device that you want to add. Also make sure that the connected device is placed near the TV and there are no obstacles between the device and remote.
 Please Note: The information on this page is for Australian products only. Models, sequences or settings will vary depending on location and/or where the product had been purchased. To be redirected to your local support page please click here.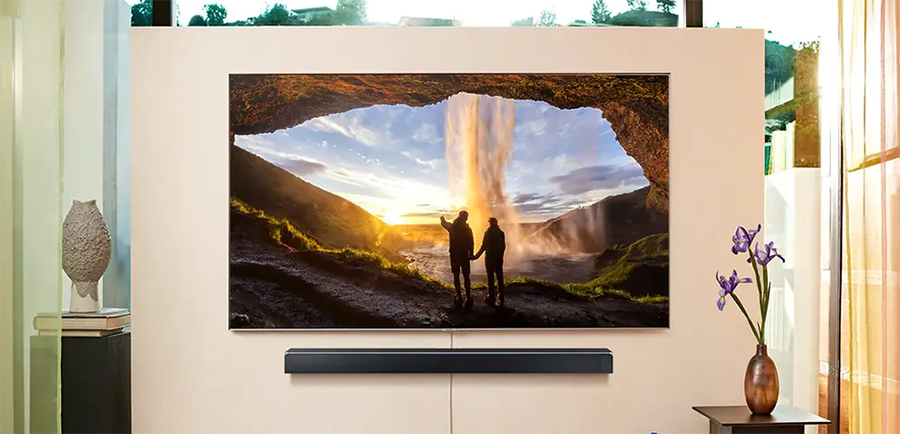 Set Up Universal Remote
Follow the steps below to set up Universal remote.
1
Click the
Home button on your Samsung remote. Select Source then Universal Remote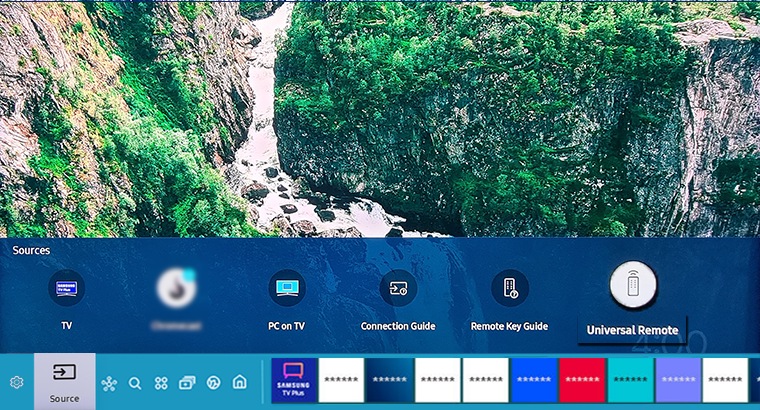 2
Choose Start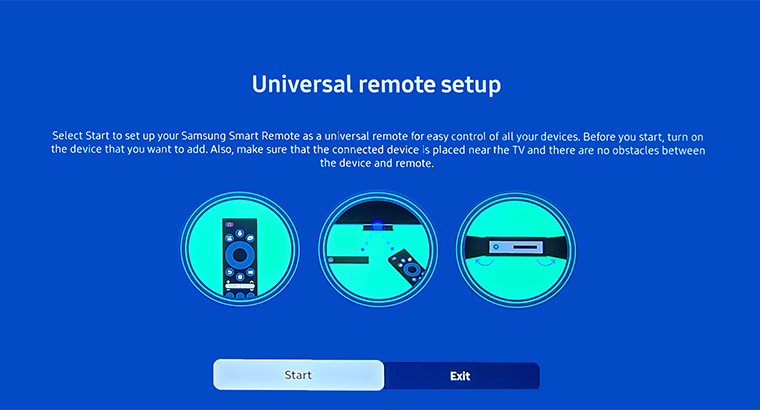 3
Select your Device Type and follow the on-screen instructions to complete the setup and register the device
By model:
2016 - 2021 Models: Home > Source > Universal Remote
2015 Models: Home > Source > Universal Remote Setup
2014 Models: Menu > System > Universal Remote Setup
Note: 
Specific external devices connected to the TV may not support the universal remote feature.
Do not place any obstacles in front of an external device and TV's logo. It may cause improper transmitted signals from the remote control
The TV memorises both the external device and its connection port (HDMI 1, HDMI 2, etc.)
If you have difficulty controlling external devices with the Universal Remote, try adjusting the positions of the external devices
This function may not operate properly depending on the TV installation environment and the features of external devices
    This product should be mounted to a wall or other suitable surface to avoid serious injury. Find out more here.