Galaxy S10 - Differences between Galaxy S10e, S10 and S10+ (SM-G970W, SM-G973W & SM-G975W)
Last Update date :
Oct 01. 2020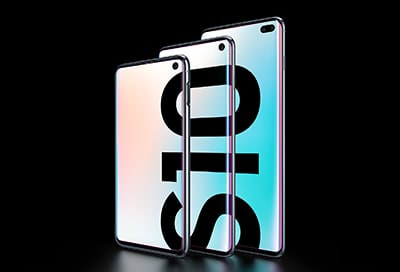 If you're not sure which new Galaxy S10 model to choose, don't worry. We'll explain the basic differences between the S10e (SM-G970W), S10 (SM-G973W), and S10+ (SM-G975W) right here. It's true that they are all amazing, but each one has something different to offer, such as their screen size, battery power, cameras, and fingerprint scanners.
Information provided applies to devices sold in Canada. Available screens and settings may vary for smartphones sold in other countries.
Screen Size
The most noticeable difference between the different S10 models is their screen size. With each model, the screen size increases, although they all offer an immersive Infinity Display.

Here's a quick comparison:

S10e's screen size is 5.8 inches.
S10's screen size is 6.1 inches.
S10+'s screen size is 6.4 inches.
Battery Power
While they all have great batteries that will last all day, the S10e, S10, and S10+ have varying battery capacity (based on average battery life under typical usage conditions: actual battery life depends on factors such as network, features selected, frequency of calls, and voice, data, and other application-usage patterns - results may vary). Just like with the screen size, the battery capacity increases depending on the model. The higher the number, the more powerful the battery is.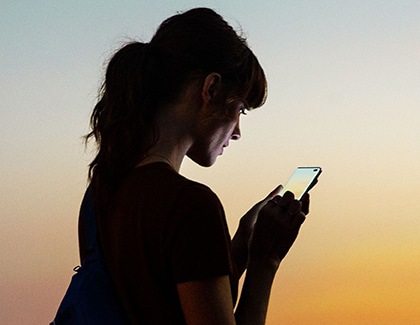 Here's the battery power of each Galaxy S10:

S10e's battery is 3,100 mAh.
S10's battery is 3,400 mAh.
S10+'s battery is 4,100 mAh.
Typical value tested under third-party laboratory condition. Typical value is the estimated average value considering the deviation in battery capacity among the battery samples tested under IEC 61960 standard. Rated (minimum) capacity is 3000 mAh for Galaxy S10e, 3300 mAh for Galaxy S10, and 4000 mAh for Galaxy S10+. Actual battery life may vary depending on network environment, usage patterns and other factors.
Different Cameras
Everyone knows that Galaxy phones have amazing cameras, but on the S10 lineup, they are even better. You'll get an incredible camera with high-quality pictures on the S10e, but if you want to be a professional photographer, the S10 and S10+ have even more features for you.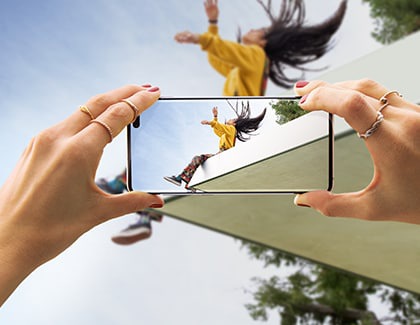 Take a look below to compare all the differences:

All 3 versions have: at least 1 front camera, and Wide or Ultra-Wide capabilities in their rear camera. All of them also have True Vision technology that offers professional quality pictures, Scene Optimizer, and HDR.
S10e has: 1 front camera and 1 dual camera on its back.
S10 has: 1 front camera and 3 cameras on its back. It also has Optical Zoom, which allows you to zoom in more without losing picture quality.
S10+ has: A dual camera on the front and 3 cameras on its back. On top of this, it has Optical Zoom, which allows you to zoom in more, and a Portrait camera, which lets you add new background effects.
Fingerprint Scanner
Just like on previous phones, the S10e, S10, and S10+ have fingerprint security for extra protection. However, the fingerprint scanners are located in different places depending on what model you are using.

On the S10e, the fingerprint scanner is located on the Power key.

On both the S10 and S10+, the ultrasonic fingerprint sensor is located inside your phone's screen, right near the Home button.
Wi-Fi Connectivity
We rely on Wi-Fi for pretty much everything. Luckily, no matter which version you buy, the S10e, S10, and S10+ all have Wi-Fi 6 capabilities. This is the latest version of Wi-Fi; it's faster and will perform better than previous versions, even if you're in a crowded area.