How to Eat Well While
Working From Home
Working near your fridge? What could possibly go wrong?
Flexible schedules, cosy clothes and zero office distractions make it easy to do great work without stepping foot outside the house. You might do your best work in your dressing gown, but remote working can throw a spanner in the works when it comes to eating well.

Structure, rules and social norms make it easy to eat mindfully while working in a traditional office environment. All you have to do is dodge the meeting room doughnuts occasionally. Without cues from other colleagues, it's easy to graze on crisps all day long, or work your way through every meal.

Striking a balance and making a conscious effort to eat mindfully can help keep you happy and focussed. With that in mind, here are some tips and strategies on nourishing your body and mind while working from home.
Repurpose your commute
If you've just started working from home, one of the best things you can do is repurpose the time you would have spent commuting to the office to make a healthy breakfast. It's no secret that breakfast is the meal people are most likely to skip, citing lack of time. But now you have buckets of it.

Taking 20 minutes to sit and enjoy some overnight oats or scrambled eggs on wholemeal toast before you switch on your laptop will set you up for the day. Check out the top-rated Tasty app for quirky breakfast ideas. Best of all? You can treat yourself to breakfast in bed any day of the week!
Plan meals like meetings
Establishing when you are going to eat is just as important as scheduling conference calls. If you know you like to eat lunch at midday, work that into your calendar, and the same for your afternoon snack. Creating mealtime rituals and taking proper breaks is great for mental health and wellness.

Try to treat food as you would if you were in the office. It might take a week or so for you to find out what suits you and your body, so try a few different setups. Set an alert on your phone to ensure you don't forget to take a decent lunch break.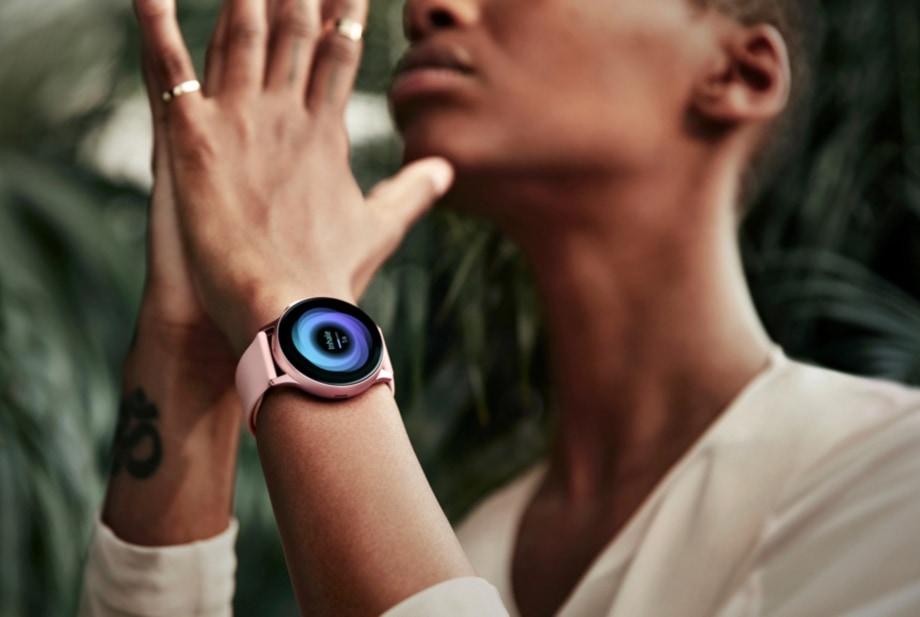 Be mindful of how much you eat
Without stating the obvious, working from home means moving around less. Because you aren't using a great deal of energy, you won't need to eat as much. Listen to your body and adjust portion sizes accordingly. Compensate with smaller breakfasts, light lunches or reduced portion sizes at dinner.

If you own a smart watch or a wearable fitness device, try tracking your steps. You'll notice the difference in your step count straight away and might like to incorporate a virtual workout into your day to ensure you're getting enough exercise.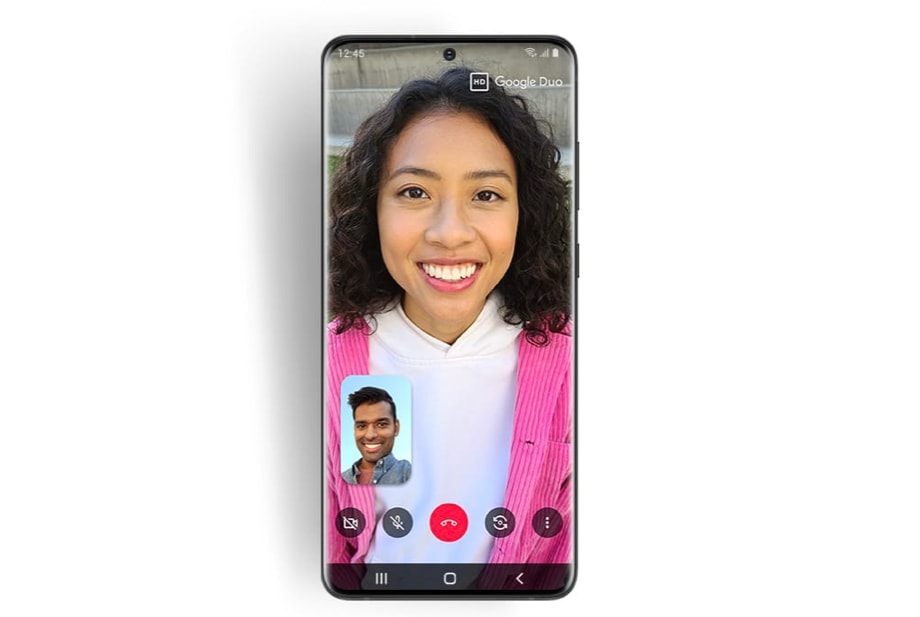 Take virtual coffee breaks
If you're a coffee fiend, working in close proximity to a kettle could prove disastrous for your caffeine levels. With that in mind, make water your drink of choice while working from home to stay adequately hydrated, and pencil in time for digital connections too.

In an office environment, gathering around the coffee machine can cement friendships and spark creative ideas. It's important to hold onto this sentiment while working from home. Pop in 15-minute virtual coffee breaks with colleagues via video call apps like Google Duo, Microsoft Teams or Zoom to keep connected.
Get the kids involved in cooking
Working from home with kids? First, you deserve a medal. Keeping little ones out of conference calls is no easy feat!

Establishing a strong routine is key to staying sane while working and parenting simultaneously. Try to keep regular mealtimes each day. Cooking is a fun activity that most children enjoy, so be sure to get them involved in lunch prep or a spot of baking if you find yourself at a loose end.

If cooking with the kids becomes a regular feature of your work from home routine, you might like to invest in a smart hob with virtual flame technology. These ground-breaking appliances include a child safety lock to ensure protection for chefs of all ages.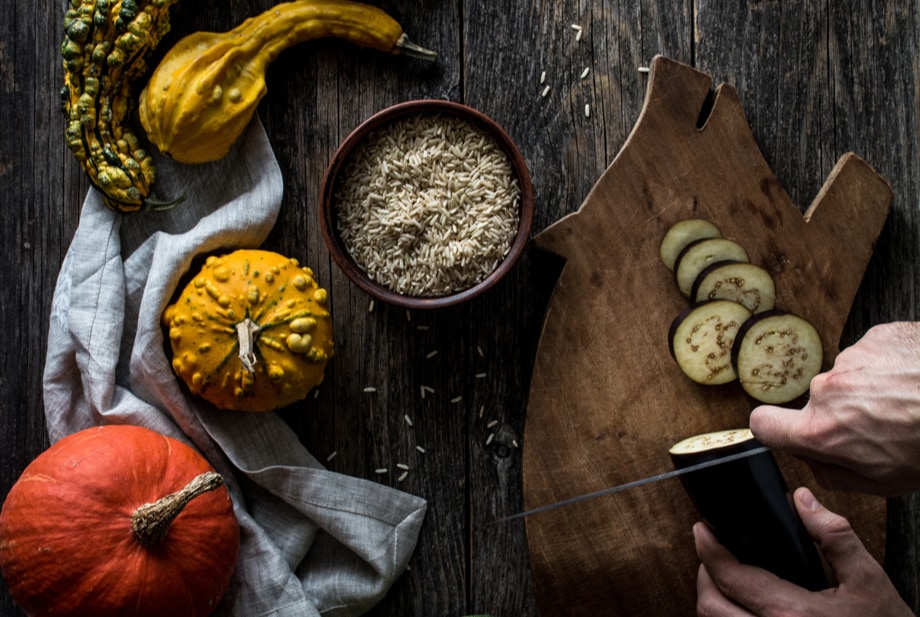 Fall in love with cooking from scratch
Cooking luscious meals from scratch is one of the dreamiest parts of working from home. You can finally dust off your old recipe books and cook delicious lunches with fresh, local produce. There's something empowering about swerving shop bought sandwiches for a back-to-basics approach.

If you're interested in trying out new cooking methods, the Samsung Infinite Line Dual Steam Flex Oven is a minimalist, multitasking kitchen hero. It promotes cooking with steam and baking at the same time, making it the perfect fit for your new flexible schedule.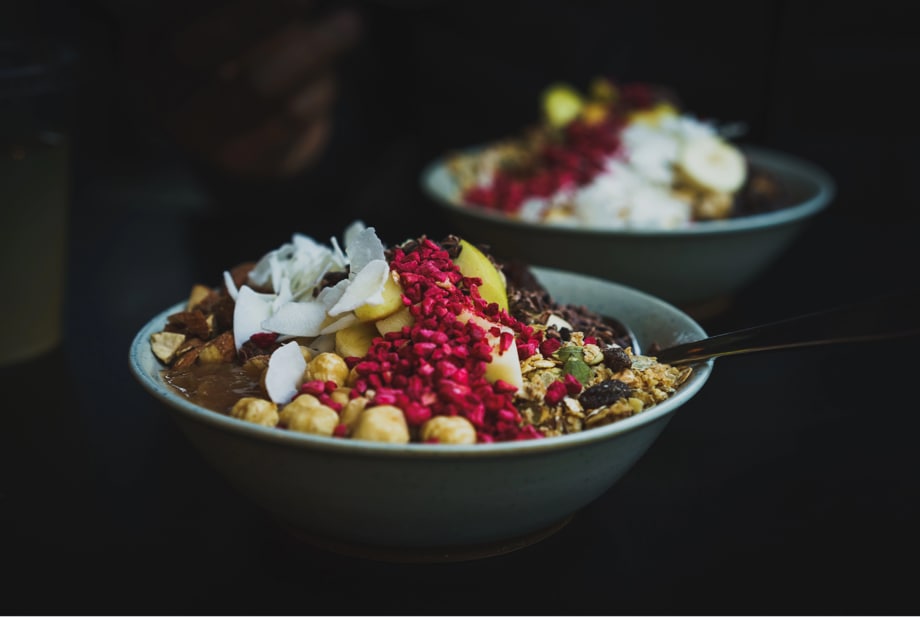 Time saving snack hacks
If you find yourself pressed for time, it might be worth prepping your snacks in advance. Use your evenings to stock your freezer with homemade energy balls and tasty (but sensible) treats to enjoy when hunger strikes instead of raiding the biscuit tin.
Enjoy balanced, nutritious food while working from home and you'll soon notice the benefits in your mood and energy levels.
Sound appetising?
Maintain your work-life balance and keep on top of your health.