How Adopting a Smart Lifestyle
Could Help Save the Planet
Make small changes for a big difference.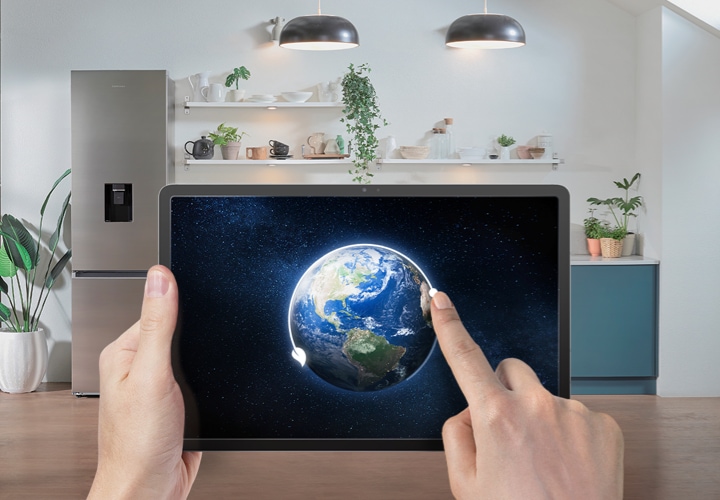 Smart technology is a true wonder of the 21st century. Just a mere decade ago, the idea of having complete control over the amenities in your home would have been inconceivable. But nowadays, app-based home automation is fast on the rise, and the technology underpinning the smart revolution continues to get faster and more powerful.

Connecting everyday devices in your home to the internet is the easiest way to make life more comfortable, economical and entertaining. While there are seemingly endless self-seeking benefits to embracing a smart technology, there is also great potential for social good. Here's how adopting a smart lifestyle can help save the planet.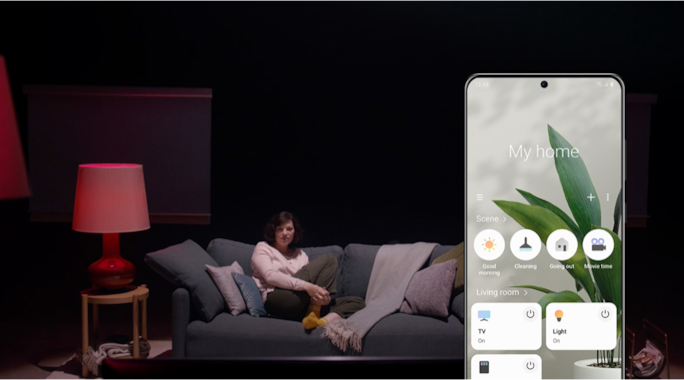 SmartThings for a smarter home
Across the globe, people are taking notice of the climate emergency and taking action. Sure, the bigger picture can feel daunting, but we can each make a difference. An easy way to start is with SmartThings. An ecosystem of connected devices throughout the home, SmartThings works wonders to save on energy thanks to elements such as solar-powered outdoor lighting, smart wall socket plugs and smart thermostats. These all intuitively work together to overhaul your home's entire energy output.

Often powered by a renewable energy source, Smart Things work using advanced sensors that help you save energy in daily activities. With all devices controlled, managed and connected through your Galaxy device, you can monitor your house's energy usage, pre-heat your oven on the way home from work, or monitor your home security when you're away. You can even set up the lights in your living room to dim when you start playing a film. By fully integrating this cutting-edge tech into our daily lives, we can begin forging a brighter future, creating a better normal both inside and outside the home.

Save energy with every wash
Operating traditional washing machines and dryers has typically required a great deal of energy. As a result, investing in more modern, eco-conscious products can help you work towards a sustainable future.

Samsung's new range of ecobubble washer dryers uses less water and washes brilliantly clean at cooler temperatures – reducing power consumption, and saving money on energy bills too. Heat Pump Technology installed in the latest Samsung dryers efficiently reheats the air inside the drum, while OptimalDry detects moisture levels to ensure you only use as much energy as you need. Integrated with the SmartThings app, you can control your washing and drying remotely from your phone. Helpful notifications can let you know when washing and drying cycles finish too.
How smart technology will help save the planet
Knowledge is power. When you know how much energy you are using and how much it impacts the environment, you're far more likely to turn unused appliances off – from anywhere in the world via an app on your phone. Ultimately, integrating Smart Things into your home is a great solution for those looking to go greener, as it makes you far more aware of your household's carbon footprint.

On a wider level, people are always looking for innovative ways to protect the planet's precious resources and species. As well as helping our individual efforts in protecting the environment, smart technology is proving increasingly useful in the collective effort to protect endangered wildlife. Artificial intelligence, drones, GPS trackers, the cloud, and smart cameras are being deployed to track dwindling species around the globe. As more devices begin to make use of machine learning and natural language processing, we can expect to see more AI-driven solutions to saving the planet.
Ready to help the environment
and adopt a smart lifestyle?
Here's everything you need