Meet the Art Store

A new way to discover and collect art. Find the perfect art piece to complement your home and style.

An animated image of The Frame hung above a fireplace in a sunny living room with the walnut customizable frame. The fire burns, shadows from the tree outside move on the wall, and the art on display in The Frame changes.

Bring world-class galleries into your home

Curated artwork from world renowned institutions and collections is now just a click away on The Frame.
puase
Curated Collections
Purchase pieces individually or sign up for a membership today to gain unlimited access to a growing library of over 400 pieces to personalize your collection.
Claude Monet
The Water Lily Pond (c. 1917-19)
Claire Desjardins
Day Trip (2017)
René Burri
São Paulo, Brazil (1960)
Hieronymus Bosch
The Garden of Earthly Delights Triptych (central panel) (1490-1500)
Beatrice Hug
Purple Heart (2010)
Assume Vivid Astro Focus
Always Verbally Allowing Freedom (2004)
Brian Alfred
Splish (2017)
C.F.A. Voysey
'Alice in Wonderland' furnishing fabric (1920s)
Serge Ramelli
Pont Neuf by Night (2008)
See what happens when you exchange a famous painting in a prestigious art museum with the Samsung Frame TV.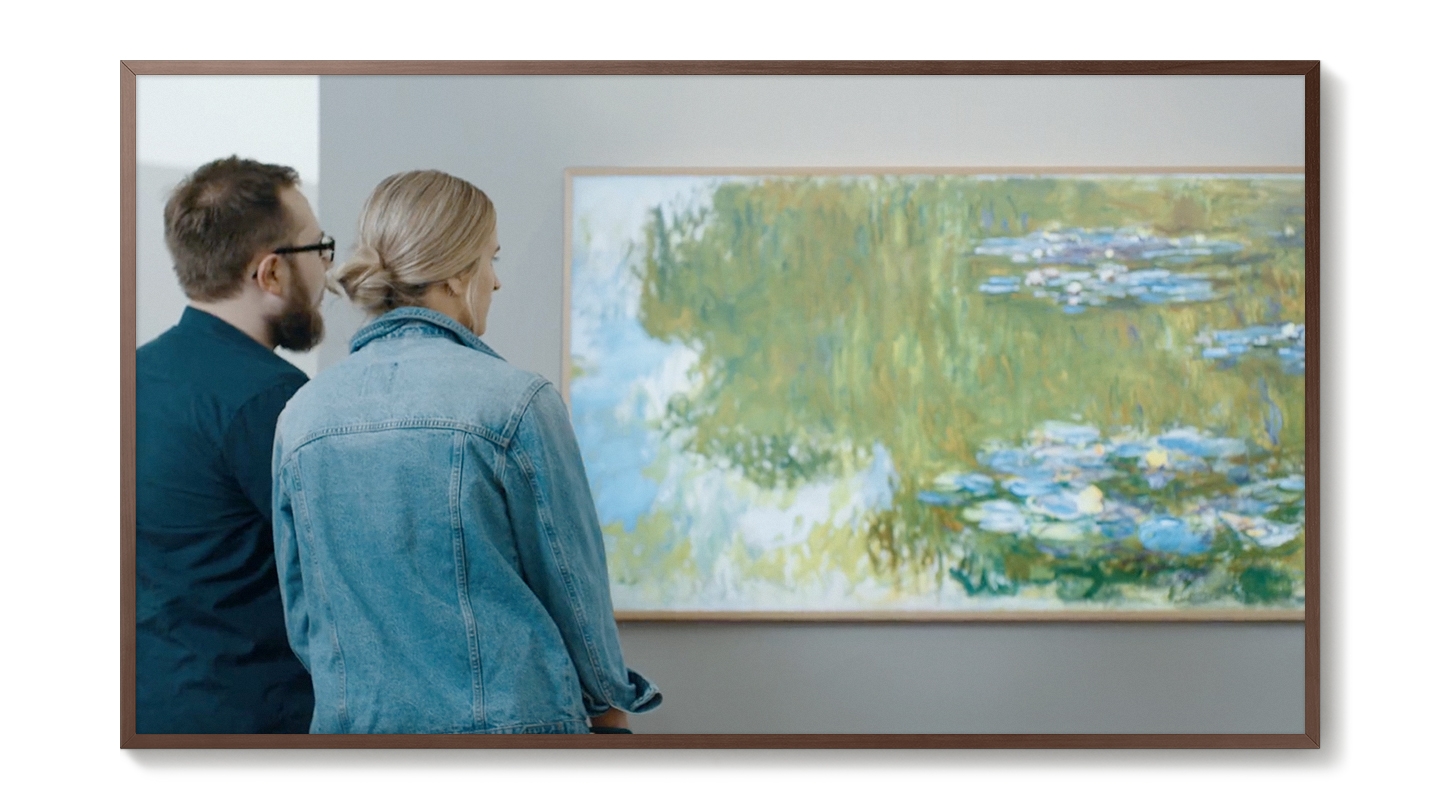 Become a member today
Subscribe to the Art Store on your Frame TV today and get a free one month trial of unlimited access to current and upcoming collections. You can also purchase individual pieces to keep permanently. Get inspired and start building your own personal collection.

* Studio stand sold separately.
** Terms and conditions apply.