Build the ultimate
gaming set up
Make sure you are ready to bring the action.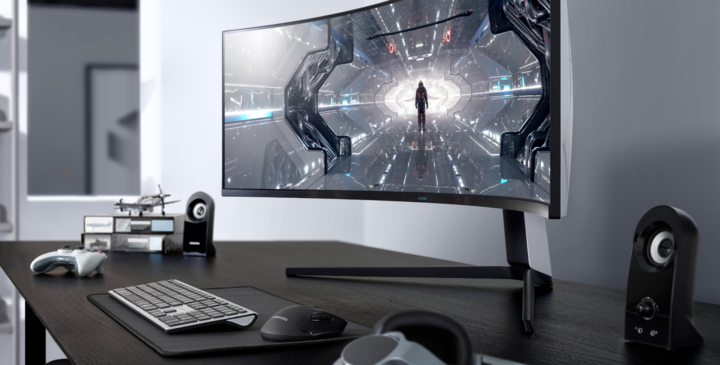 Big fan of gaming? Play with the best monitors and accessories to make sure you have the ultimate gaming advantage. With an epic monitor, next-level soundbar or immersive HDR TV, you can dominate the competition and keep your name at the top of the leader board.
The Curve Revolution
1000R, the new apex of curved screen technology is designed to match the contours of the human eye for unimaginable realism.
The ultimate set up starts with the right screen. You can choose to upgrade your TV or get a gaming monitor to take game play to the next level. But one thing's certain; when it comes to screens, bigger really is better. If you're going to supersize your set up, then check out Od-yssey G9. With a staggering 49" 1000R curved screen, The Odyssey G9 wraps around your field of vision to fully immerse you in the action and get your heart racing. It's been designed for incredible gaming performance and to keep your eyes comfortable, so you can play on... and on. Just imagine a Fortnite marathon on this epic display.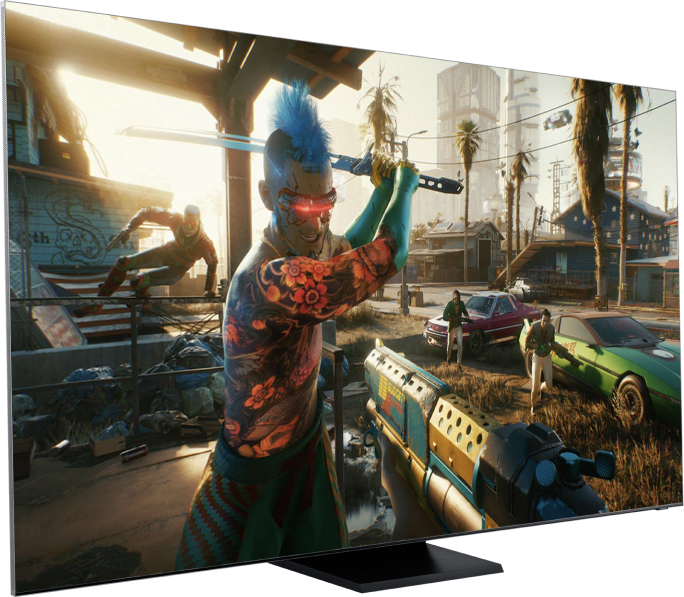 Or why not discover the best of both worlds with a new HDR TV? The awesome screen can totally revolutionise the way you game – and how you watch your favourite series and mov-ies. It gives you the power to take your new PS5 to the next level and ensure game nights at home will never be the same again. They give a realistic picture so when you're in an RPG or tackling eSPorts, you'll always feel like you're in the middle of the action.
Apologise to the neighbours now, because you can't game without an awesome sound-track and epic SFX. Fully immerse yourself in the experience and connect a Q-Series sound-bar to your PC or TV. With Game Mode Pro on, it'll deliver the epic surround sound you need to create an epic gaming experience*. So get your friends and family around and show them how gaming will never be the same again.
*Sound effect may vary depending on environmental characteristics (including ceiling). Compatible TV required.