Discover smarter washing
See how small changes can add up to a big difference.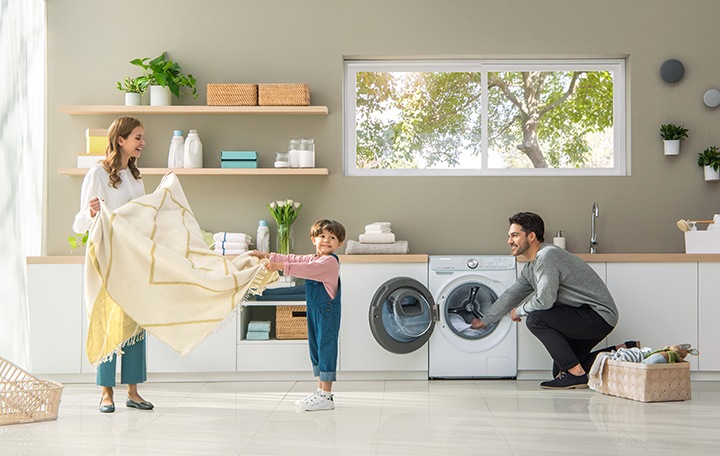 A young family makes QuickDrive™ a part of their home and begins to notice the small improvements it brings to their daily routine. Before long, they find their lifestyle has changed for the better. Let's find out how.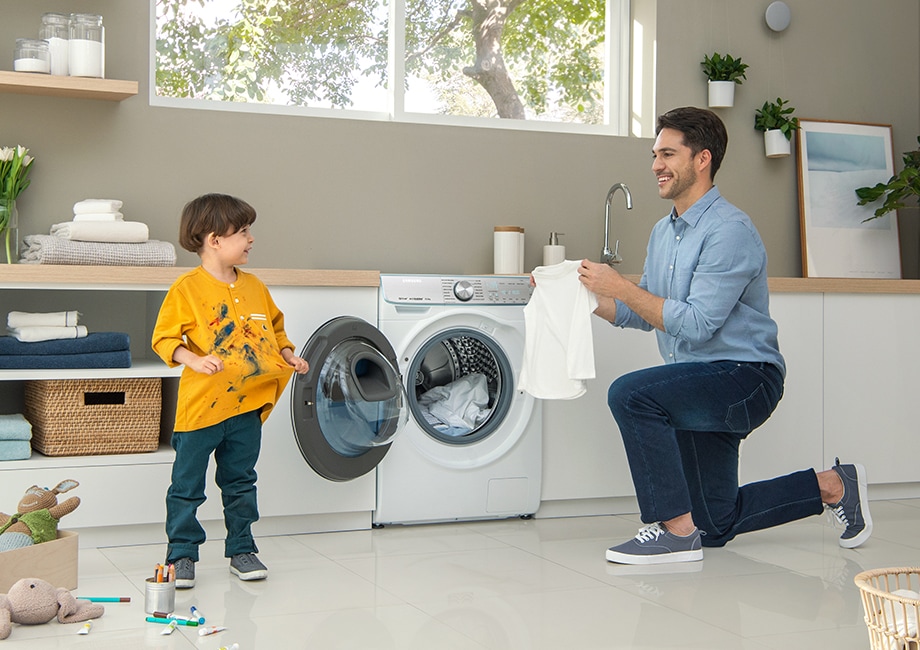 Get more done in less time
Stains and messes are a part of growing up. You may go through mountains of washing every week, but even the muddiest of your children's clothes come outstandingly clean, in up to half the time.


Laundry Planner
Set your wash to finish whenever you want.
Wash your clothes overnight
On those nights you get home late from work, make the most of your precious time by doing your laundry while you sleep. The motor works without brushes, which helps to reduce the number of separate moving parts and friction, making for a low vibration motor with a quiet wash cycle.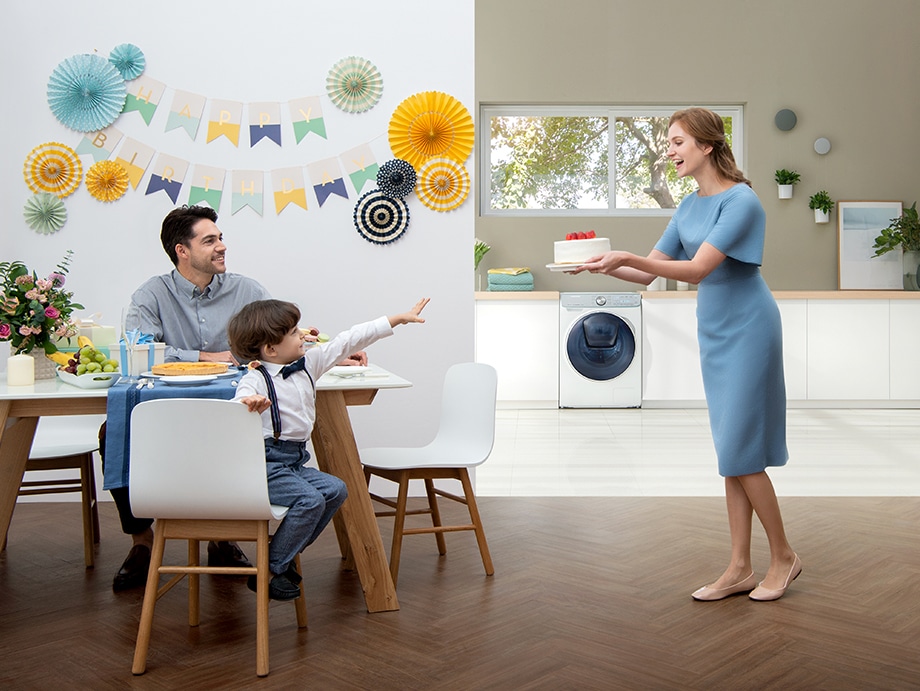 Care for delicate fabrics at home
Be ready to dress for any occasion by helping to keep your formal wear and other delicate fabrics looking like new. QuickDrive™ is as gentle as it is fast and efficient, so now you can spread that love to your delicate fabrics too!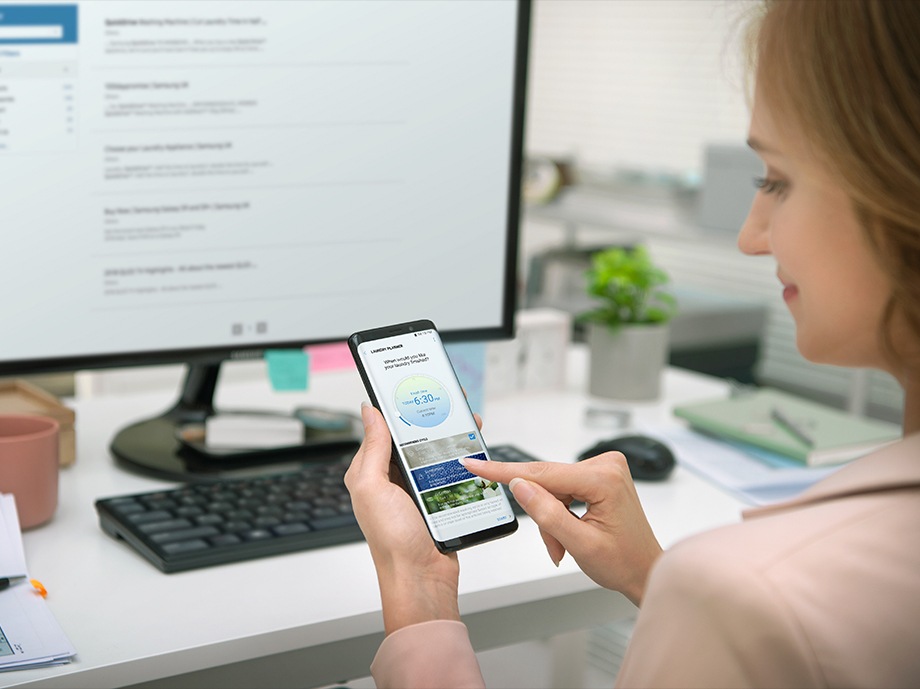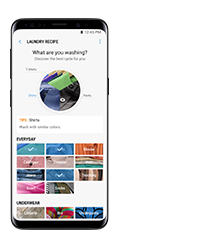 Laundry Recipe
Be a laundry expert. Get recommendations on the best cycle for each wash, based on the type of clothes you're washing and how dirty they are.
Finish chores while you're out
Housework no longer requires you to be in the house. You can find the best wash cycle for your load or set the finish time of your wash, all from your smartphone.

11 parts warranty on DIT motor
With an 11 year parts warranty on the DIT motor, QuickDrive™ is a machine that's worth the investment.
More than a washing machine
QuickDrive™ is more than a washing machine - it's a lifestyle solution.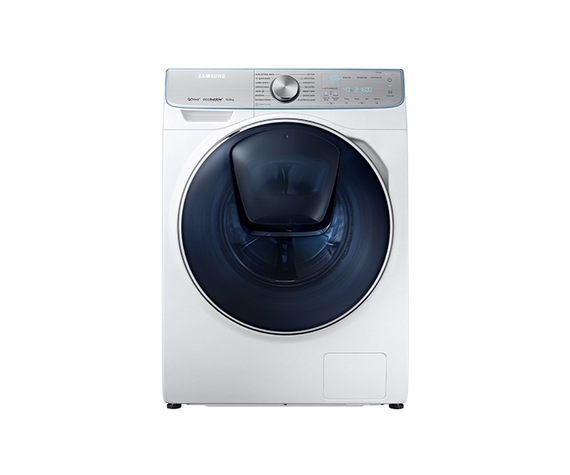 * Compared with previous Samsung WW6500K. Saves up to 50% time and 20% energy on Cotton cycle (40°C, half load), based on third party testing conducted with reference to AS/NZS 2040.1.2005 and AS/NZS 2040:2.2005. Cycle duration may vary depending on the water supply and weight/type of laundry.

* See warranty card or http://www.samsung.com/au/support/warranty

* Compatible device and internet required.

* Internet and Bluetooth connection may be required for certain features. Third party applications may require account registration and additional fees may apply.

* All images from Instagram and/or third party sources have been approved for use by photographers.

* All quotes have been approved for use by photographers.