What is the Eco Bubble Feature on my Washing Machine?
Last Update date :
Nov 05. 2021
Please Note: The information on this page is for Australian products only. Models, sequences, error codes or settings will vary depending on location and/or where the product had been purchased. To be redirected to your local support page please click here.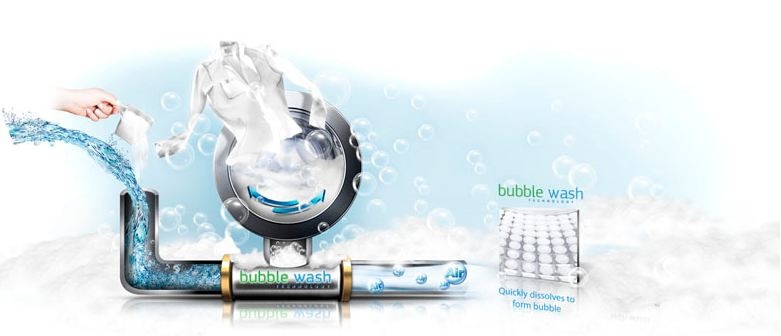 Selected Samsung washing machines uses Eco Bubble technology* to activate the detergent much earlier and faster in the wash cycle with the use of a Bubble Generator. The Bubble Generator rapidly mixes the detergent with a small amount of water, creating bubbles with air pressure (this works with powder, tabs, or liquid detergents).
This creates a foam cushion in the drum ahead of introducing the main water intake. The detergent infused bubbles penetrates the fabrics faster and more efficiently than a conventional wash system, delivering a cleaner wash performance, especially for colder temperature cycles.  
The lower the water temperature of the cycle, the greater the impact is of using Eco Bubble* versus conventional systems, allowing more usage of colder wash cycles, which helps save energy. In addition, there is no need to worry about detergent residues with Eco Bubble* technology, as the detergent will dissolve thoroughly early in the cycle.
*Eco Bubble technology is available on the following models:
WW85T504DAW, WW12TP04DSH, WW85T554DAW, WW85T654DLE, WW95T654DLE, WW85T754DBT, WW95T754DBT, WW12TP54DSH, WW85T984DSH, WF16T9500GV, WD85T554DBW, WD95T754DBT, WW75J54E0IW, WW95N54F5CW, WW75K54E0UW, WW85T554DAW, WW95N54F5PW, WW95N64FRPW, WF16N8750KV, WW85M74FNOR, WW85M74FNOO, WW85T984DSH, WD85K6410OW, WD85N74FNOR
Please answer all questions.