Customising the Adapt Sounds on my Galaxy Phone
Last Update date :
Oct 14. 2021
Use Adapt sounds to create a better listening experience when you have paired your Bluetooth earphones or wired headphones to your Galaxy phone. Simply listen to a series of beeps at different frequencies to create your very own personalised sound. Follow the below guide for more information.
Please Note: This guide is designed for Australian variant Galaxy devices, if you have an international device and require furter support click here to get in touch with your Samsung susbidiary. Screenshots were captured from a Galaxy S20+ operating on Android OS Version 10.0 (Q), settings and steps may vary depending on your Galaxy device and software version.
1
Launch your Settings > Sounds and vibration
2
Select Sound quality and effects

3
Tap on Adapt sound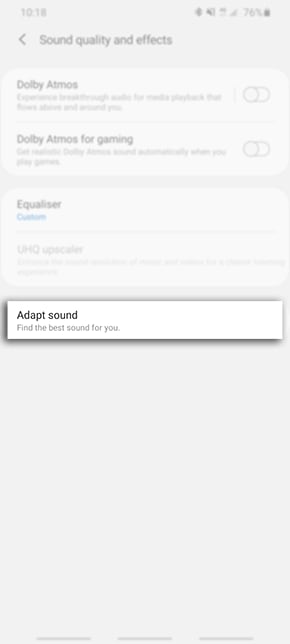 4
Choose from the pre-set frequencies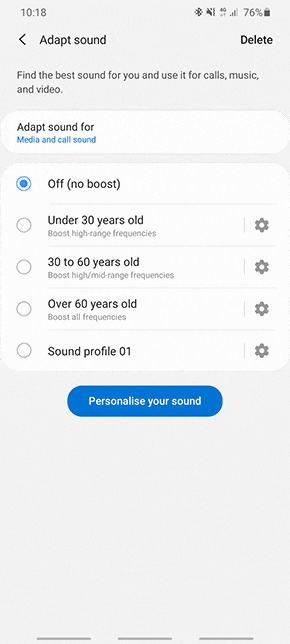 5
If you would like to test your hearing and create a personalised sound tap on Personalise your sound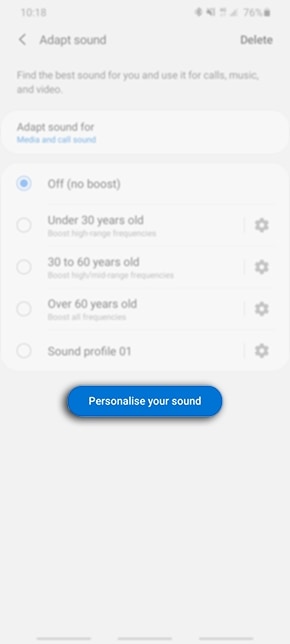 6
Ensure that you have either plugged or paired your earphones to you Galaxy phone then carefully listen to the beeping. Tap on Yes or No if you hear the sound.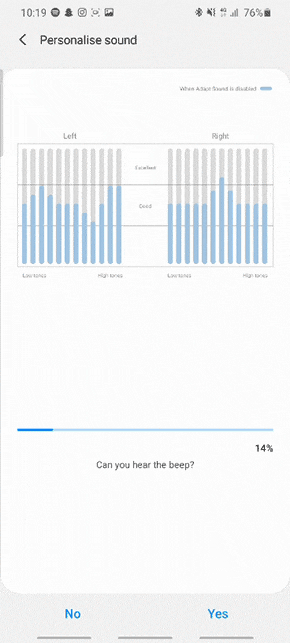 Ensure that you are in a quiet place and have closed down all multimedia apps. Once complete, your current personalised sound data will be replaced.
7
To complete the customisation, select the ear you use for calls.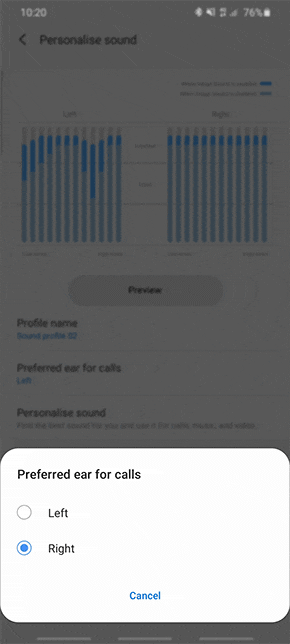 8
Once you are happy with the Personalise sound settings tap on Save to apply changes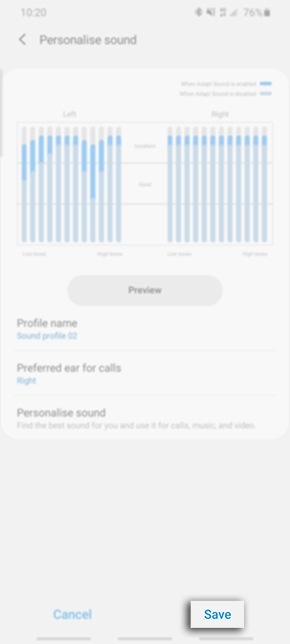 9
Select Adapt sound for
10
Choose between Media and call sound, Only media sound and Only call cound
Please answer all questions.