Connect Amazon Alexa with SmartThings.
Last Update date :
Oct 21. 2020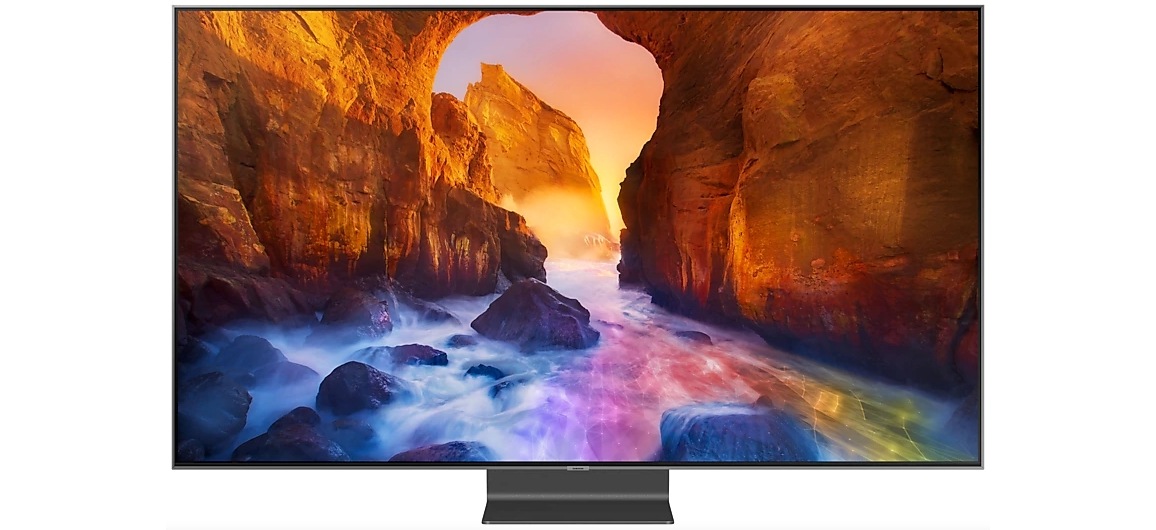 Please Note: The information on this page is for Australian products only. Models, sequences or settings will vary depending on location and/or where the product had been purchased. To be redirected to your local support page please click here.
Having problems with connecting Amazon Alexa to your Samsung TV? It can be confusing but once it is done, your TV viewing life will be much simpler. Let's run you through the steps and take the confusion out of getting you connected. First we will need to sync your SmartThings account to your Amazon Alexa.
Connecting Amazon Alexa to SmartThings
1
The first thing you will need to do is download Amazon Alexa app from the Play Store, and if you haven't done so already, the SmartThings app also.
2
Press on the 3 horizontal lines in the top left hand corner and then select Skills & Games from the slide out menu.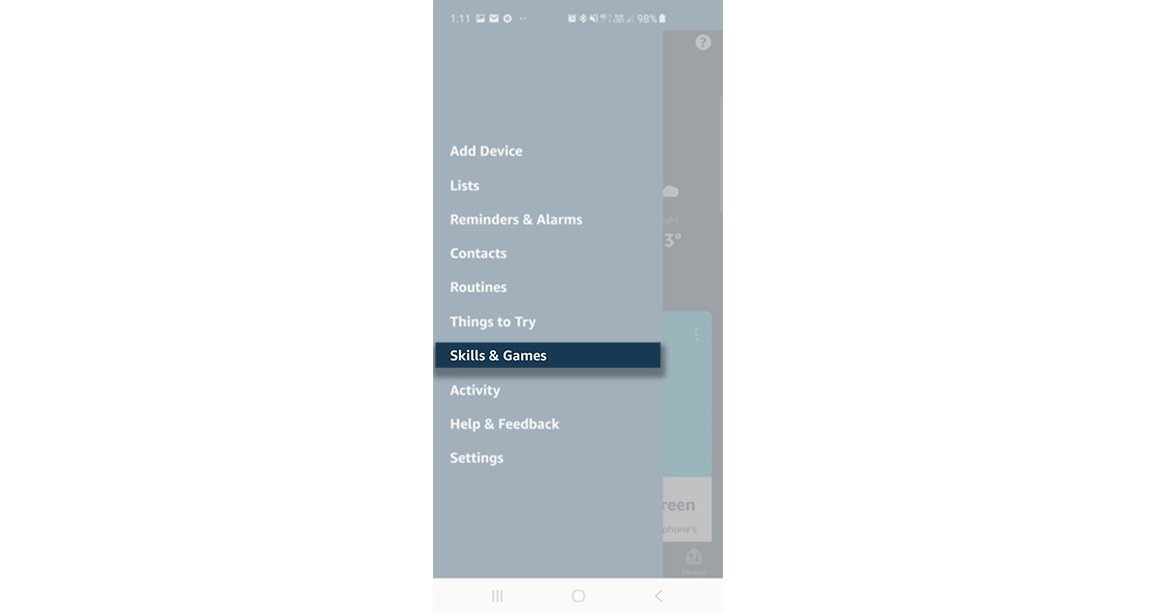 3
Press on the search icon, found in the top left hand corner of the screen. Type SmartThings into the search bar and press enter.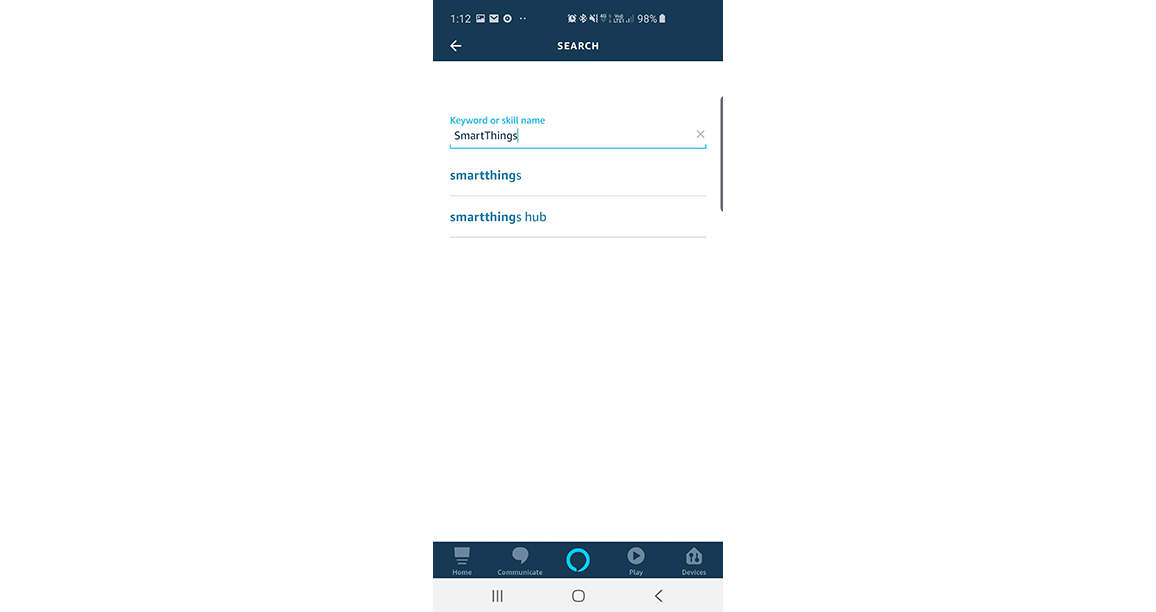 4
From the search results, select SmartThings.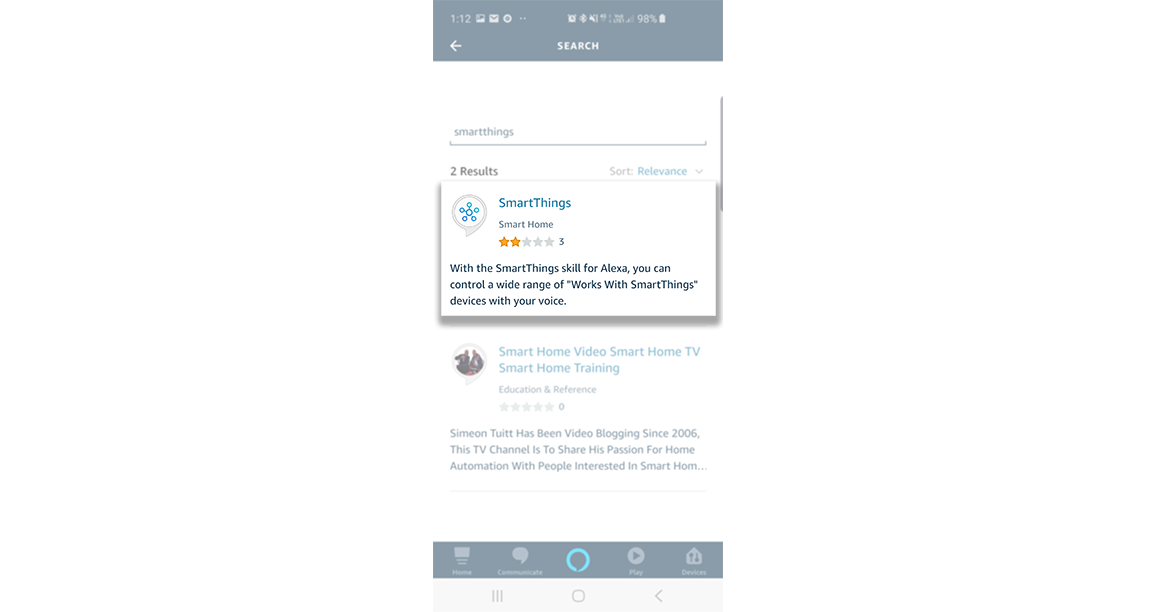 5
Select Enable To Use on the next screen, press on Sign In With A Samsung Account.
6
Enter your sign in credentials and press Sign In.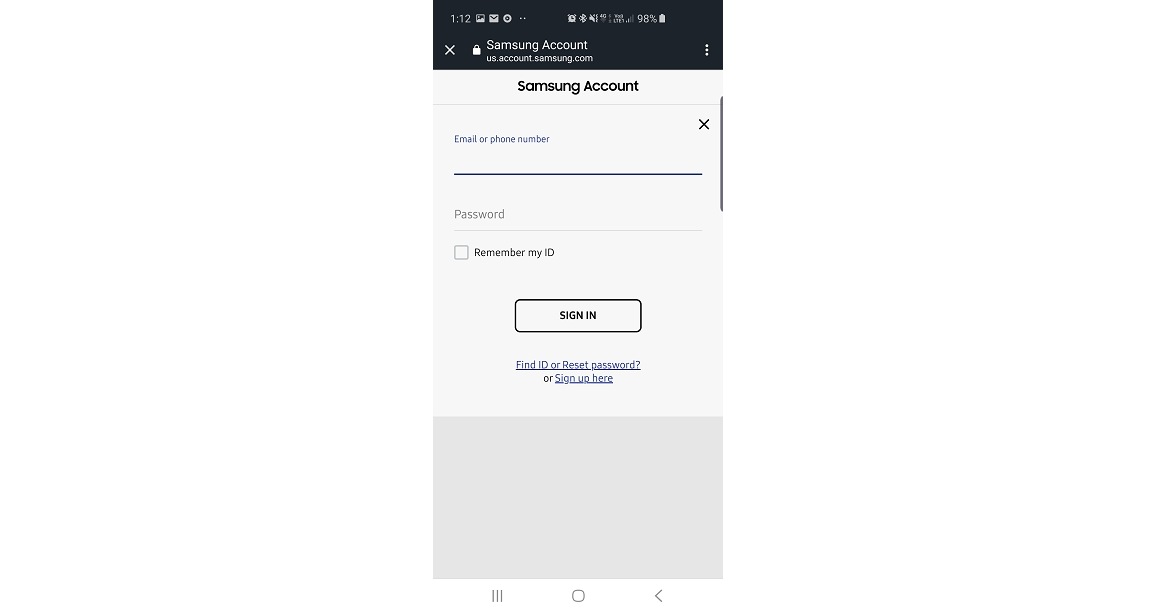 7
Press on the dropdown menu and select the location of the device, then press Authorise.
8
SmartThings has now been successfully linked.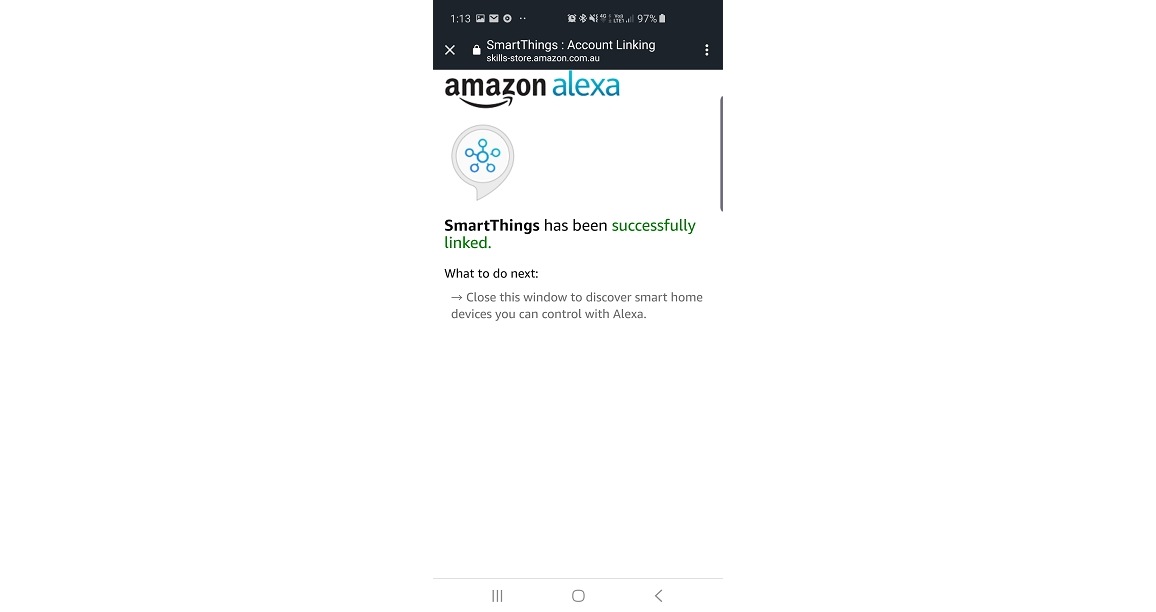 Adding a device to the Amazon Alexa app
Now that we have gone through and linked your SmartThings account to Amazon Alexa, it is now time to register a device to use.
1
Press on Discover Devices and then wait while Alexa is discovering devices.
2
Once Alexa has finished discovering devices, it will say how many devices were discovered. Press on Choose Device and select which one you would like to connect, then press Set Up Device.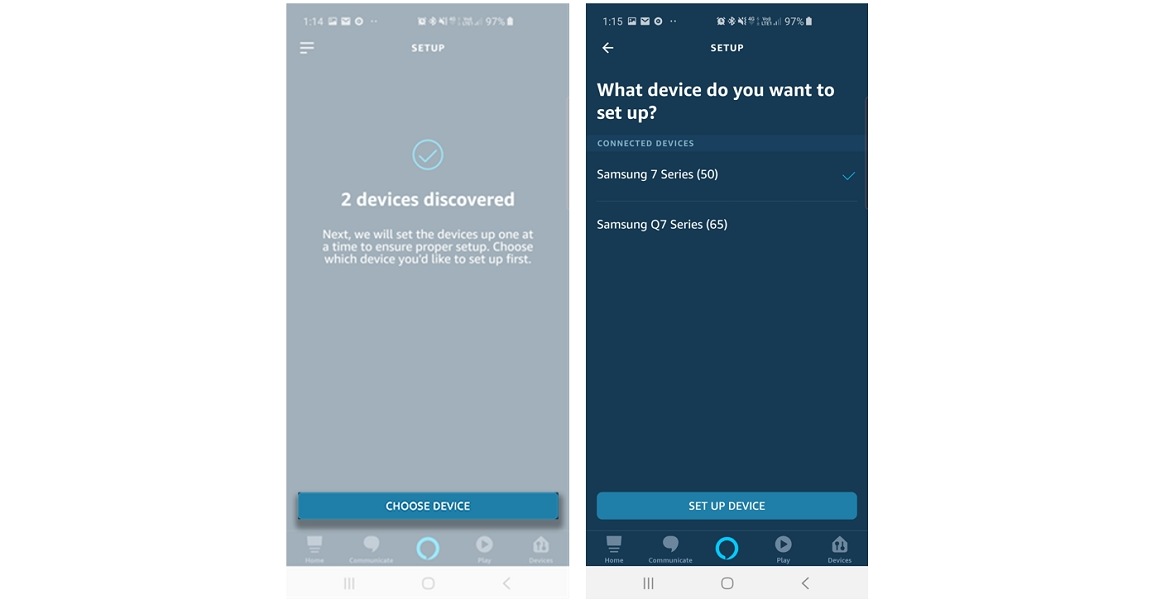 3
Now that you have chosen your device, you will need to select which room your device is in. Select your preferred room and press Add To Group.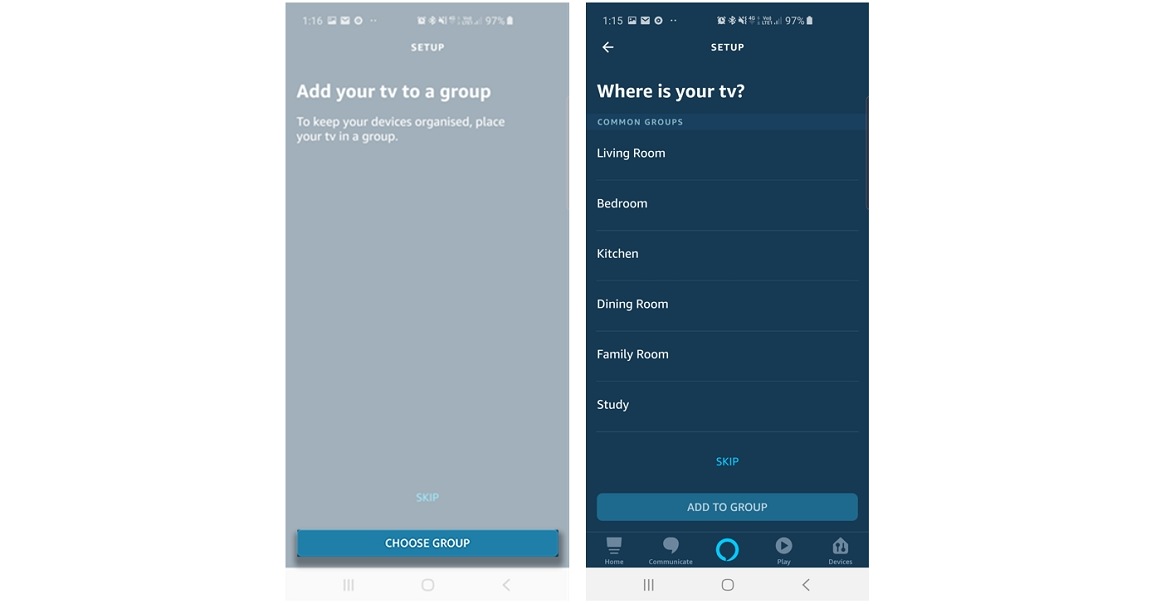 4
Press on Continue in the next 2 pages and your device is now ready to use through Amazon Alexa.
Enabling Skills on Amazon Alexa
1
With the Amazon Alexa app open, select Devices from the bottom right-hand corner of the screen.
2
On the Devices screen, scroll down to the bottom and select 'YOUR SMART HOME SKILLS'. Then on the Smart Home Skills page, select 'ENABLE SMART HOME SKILLS'.
3
Using the search icon in the top right-hand corner of the screen, type in and search for 'Samsung' and select 'Samsung Wireless Audio' from the list of search results.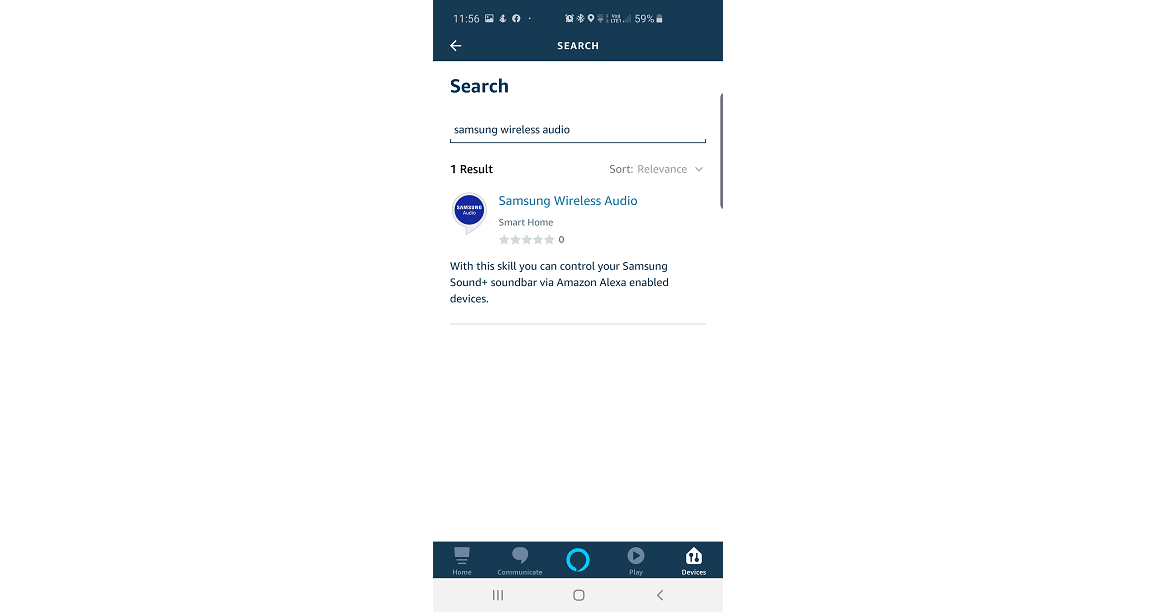 4
Select 'ENABLE TO USE' and enter your Samsung Account details. If you do not have a Samsung Account, you can easily create one by heading to www.samsung.com/au/
5
Now that the Samsung Wireless Audio has been added as a skill, you will need to add your Samsung Sound+ Soundbar by following the above instructions on adding a device to the Amazon Alexa app.
*Models with an asterix cannot be turned on using SmartThings.