Stylish Fridge Freezers
Stand-out Fridge Freezers that are cool inside and ou
Got your heart set on your dream matte or easy clean stainless steel fridge freezer? Our choice of finishes stand out in any kitchen.
The finishing touches
The little details make all the difference
Your pick of a line-up of finishes, all designed to work around you.
Will you go for a black gloss American Fridge Freezer or a real stainless steel fridge?
Decisions, decisions.
Sleek without the shine
Matte stainless steel Fridge Freezer
A classic stainless steel fridge finish that combines striking vertical lines with dark silver steel. If you like things that match, it's the exact finish as our matte stainless steel oven.
The real deal
Real stainless steel Fridge Freezer
100% stainless steel is a rare beauty. Naturally super sturdy and designed to last, it's a great choice if you want the ultimate Fridge Freezer in your kitchen.
Let it shine
Gloss silver Fridge Freezer
You've found the perfect silver Fridge Freezer, and better still it comes in a glossy finish. It blends so well with a whole host of different kitchen styles.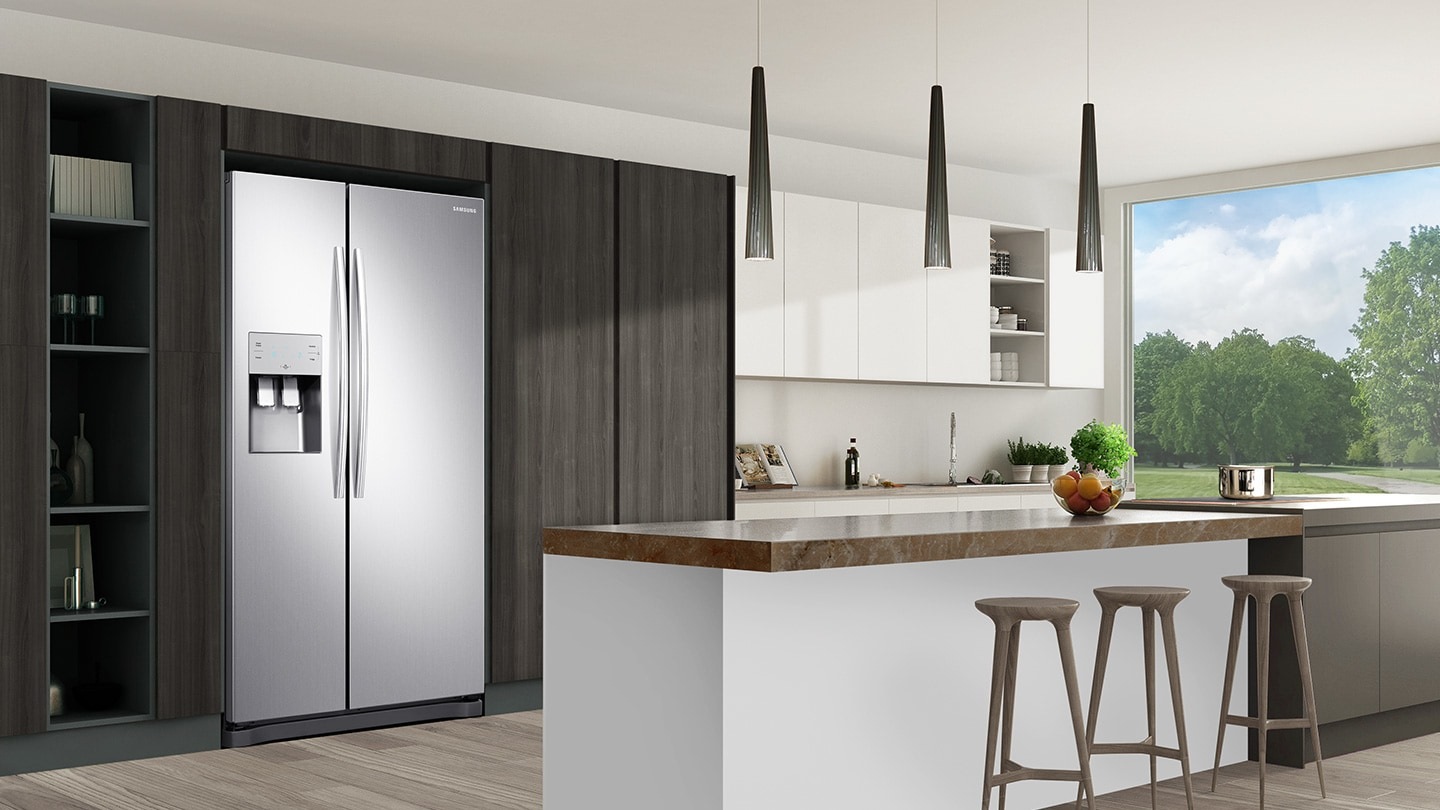 Shades of grey
Inox Fridge Freezer
When silver is too light and black is too dark, there's Inox. It gives you the effect of silver but in a much deeper hue – perfect if you've set your sights on a grey American Fridge Freezer.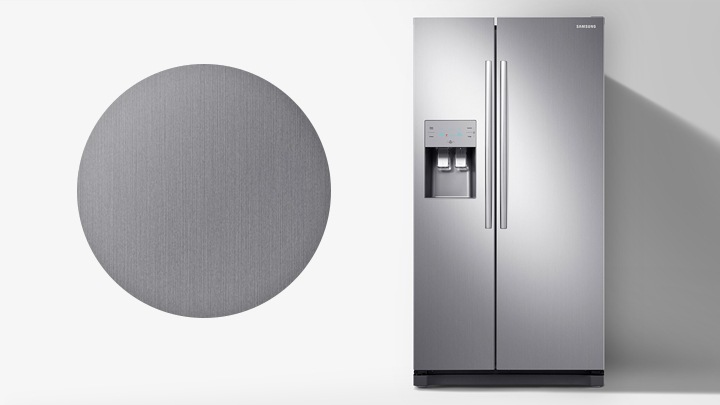 The brushed look
Stainless Black Fridge Freezer
Just imagine that centrepiece black Fridge Freezer, finished with stainless steel. It has an eye-catching horizontal brushed effect that will work seamlessly in any modern kitchen.
Gloss up
Gloss Black Fridge Freezer
No grain or horizontal brushed effect, just the right amount of gloss for when only a sleek black Fridge Freezer will do.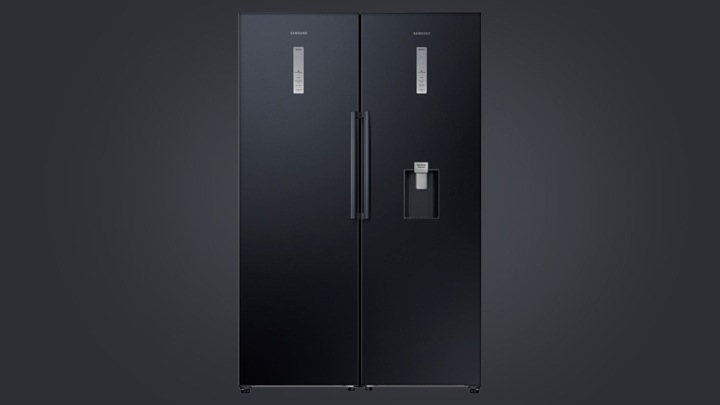 Pure reflection
Gloss White Fridge Freezer
There's something so fresh about a white Fridge Freezer. With just a touch of gloss, this finish is all about clean simplicity.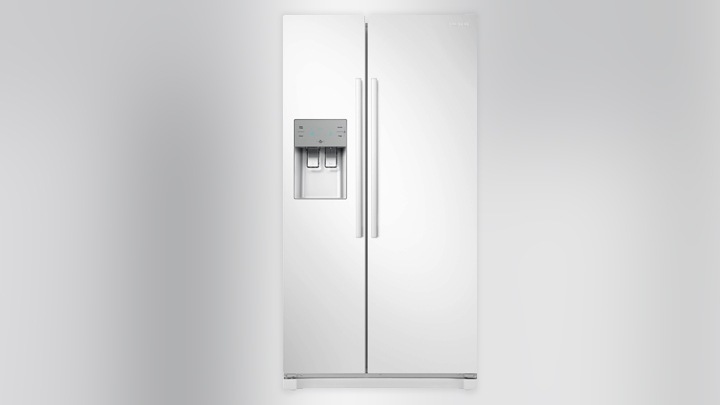 Fingerprint proof
Easy clean steel Fridge Freezer
Got little ones? Our easy clean steel finish stops them messing with the look of your silver Fridge Freezer as it doesn't show up sticky fingerprints.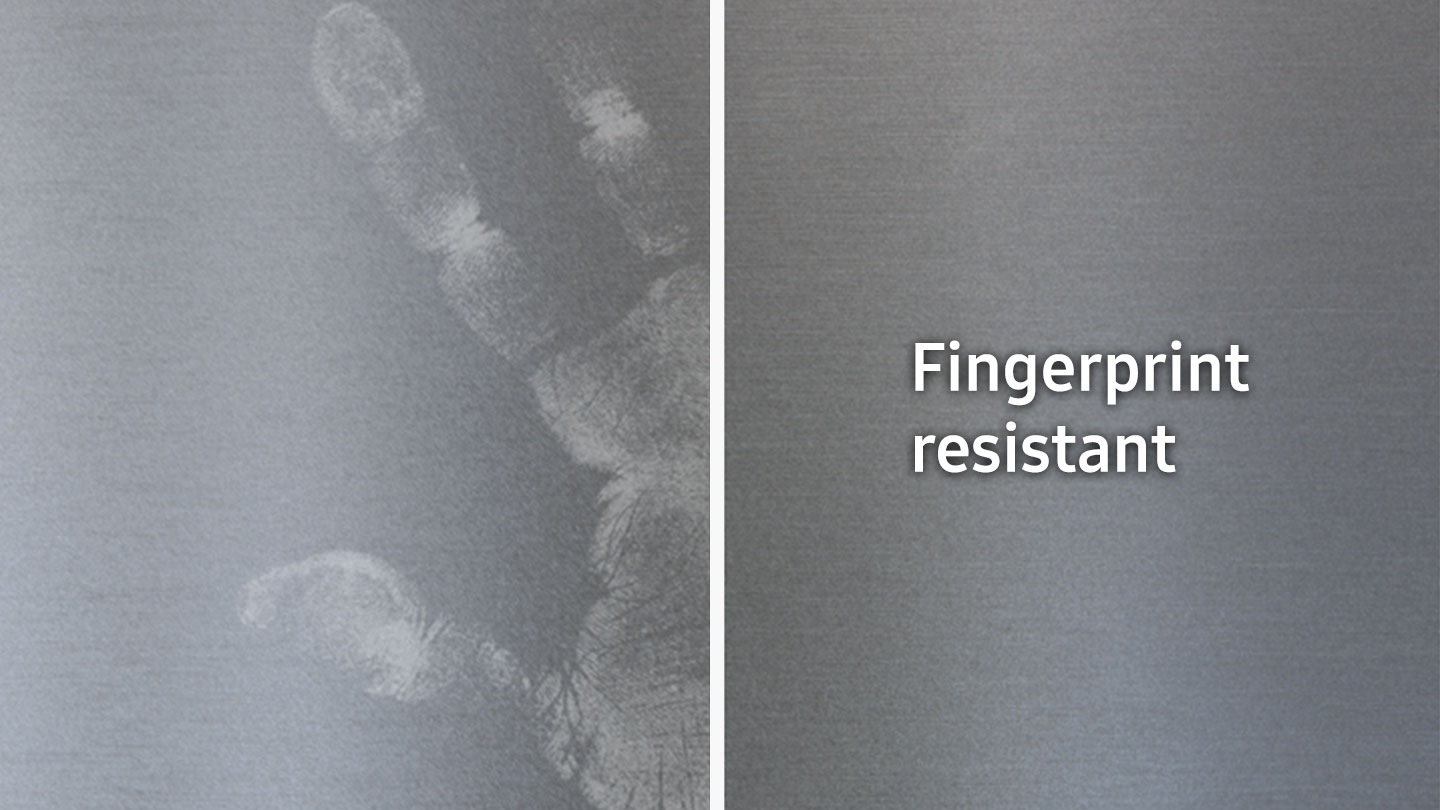 Dark and sleek
Refined stainless steel Fridge Freezer
The long horizontal grain makes this stand out from other stainless steel Fridge Freezers. It's a touch darker too.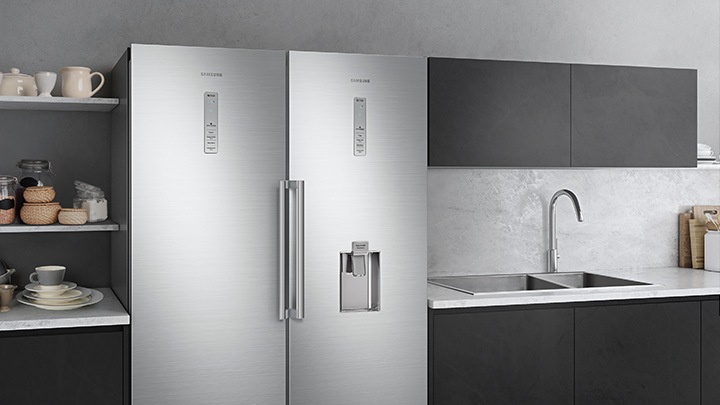 Not sure where to start?
Find the right Fridge Freezer for you
All Sizes
All Types
All Colours
Ice and Water Dispensers
All Sizes
All Colours