What we stand for

Here at Samsung UK, we create human driven innovations that defy barriers to progress. We apply the most advanced technologies to empower people with the tools to help them make meaningful progress in their lives. It's part of out commitment to ensure the next generation is prepared to flourish in a technology-driven future.

We believe the spirit of innovation knows no race, religion, nationality, orientation or gender.
Our quest for diversity
'Do What You Can't' is our brand's essence. It helps us to push limits. For our business, it means committing to progressing internal female talent and encouraging more women to join us in pioneering this exciting future. After all, a diverse business is a better working business.






Since 2017, we have seen an improvement in the difference in our median hourly pay gap. We have reduced this by 10 percentage points over the last three years. We continue to strive to improve this.
At Samsung UK, we want to see female talent thrive. As we work towards gender balance in the workplace, we also want to encourage more women - including those who work with us - into more management and executive roles.
The Gender Pay Gap - What is it?
The Gender Pay Gap is the comparison of the pay for all the men and all the women in our business, taken at a snapshot in time.

At Samsung, in the UK, we know we have a Gender Pay Gap. We have a higher number of male employees (69%) than female employees (31%), with more men working at executive levels than women.

It means there is a percentage difference between the average hourly earnings for men and women. We are working hard to change this.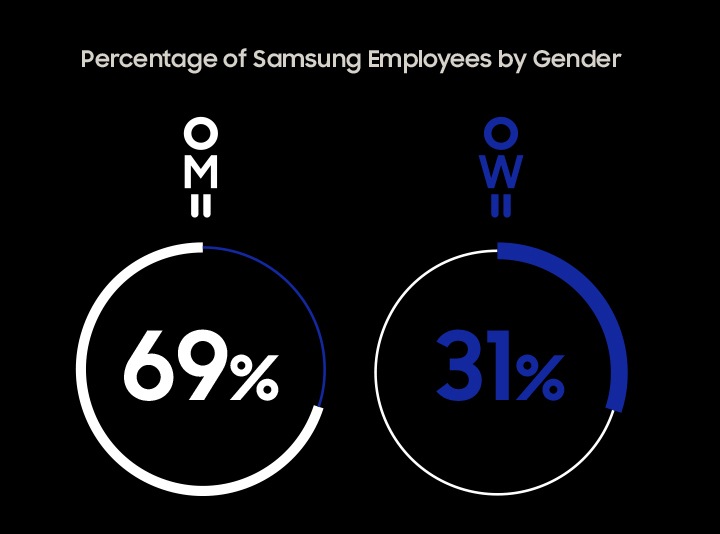 Equal Pay


The Gender Pay Gap is not to be confused with Equal Pay, which is the right to be paid the same salary for doing the same job, regardless of gender. At Samsung UK, we are a committed Equal Pay employer; we pay by role not by gender.
Samsung UK's Gender Pay Gap - The facts and figures
Who is included in this report?
1096 of our colleagues were included in this year's Gender Pay Gap Report. We have an unequal split of men and women in our business. It means we have fewer women working here. It's something we're working hard to address.
Our Emerging Talent
Graduate Programme
By Pay Quartile
These figures help us to see who earns what by the hour, as split into four quartile sections, with 1 being the highest and 4 being the lowest.


As we continue to work towards closing the Gender Pay Gap, we are happy to report that our second and third quartiles – our middle manager roles – have seen an increase in the proportion of women who work in them.
All roles at Samsung are bonus eligible for employees within the scope of this report: a reason this may vary can be an individual's start date. This year the percentage of women receiving a bonus improved by more than 5 percentage points. Our current median gap is 34.16% and our mean gap is 42.28%.

We will continue to work hard to reduce the median gap in bonus pay.
What is Samsung UK doing
to address the Gender Pay Gap?


We are proud to have committed to:
How are we doing this?


To bring more women into the tech industry, we need to inspire young people, especially females, within schools and colleges. We can't hire more women if we don't make the tech industry accessible and exciting to them.
Through our 'Back to School' initiative, we encourage our colleagues to go into educational institutions to inspire interest in STEM careers, by shining a spotlight on the wide range of roles available at Samsung UK. It's a great personal development opportunity for colleagues who can go back to a school of their choice to share their knowledge, and story, with tomorrow's generation.

Through our Corporate Social Responsibility programmes in education, like Samsung UK's 'Not a School' and 'Energy in Schools', we are equipping the next generation of innovators with the skills they need for the future.

We are also working closely with our longterm educational partners such as the Science Museum, the British Museum and the RSC, to bring a wide range of subjects to life using technology in innovative ways.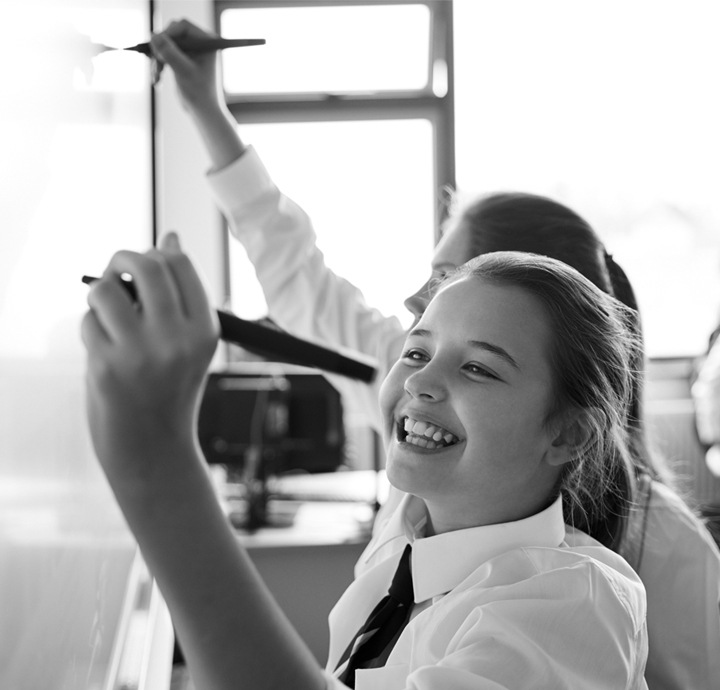 We also have a highly competitive Family Leave Policy. While employees are entitled to 52 weeks of maternity leave, the statutory maternity pay is only 90% of average week pay for the first 6 weeks. This often means parents return to work earlier than they would like.

At Samsung UK, we offer financial security to our colleagues who are parents by offering 6 months leave to care for their child on full pay, and they are also eligible for a bonus during this time. This means that from 2018 to 2019, 75% of our colleagues were able to utilise the full 52 weeks' entitlement due to the enhanced financial benefit. This also means that 95% of our colleagues returned to work with us after maternity leave.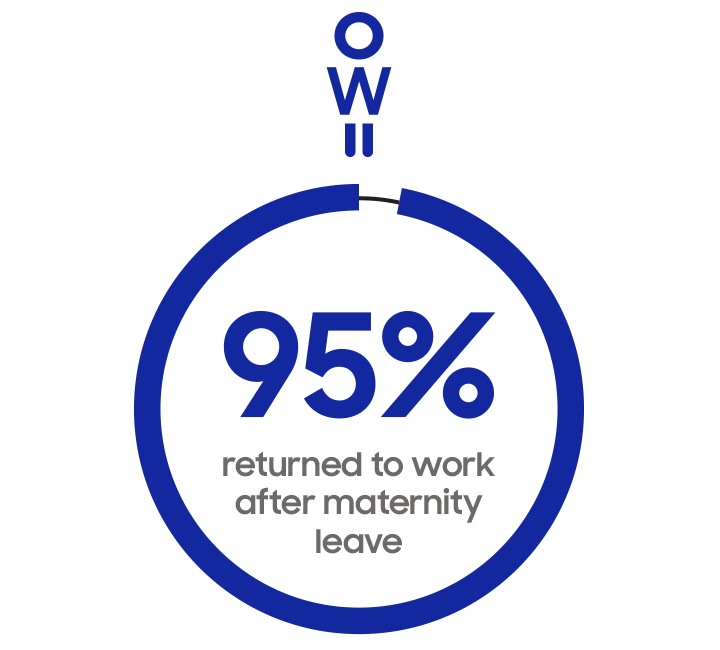 Our Equality @ Samsung Network
To embrace diversity and inclusion, we offer access to 'everywoman', an online self-development and networking platform aimed at achieving economic equality for women. This employee initiative is open to all and equips our people with the education and tools to champion women within a professional environment.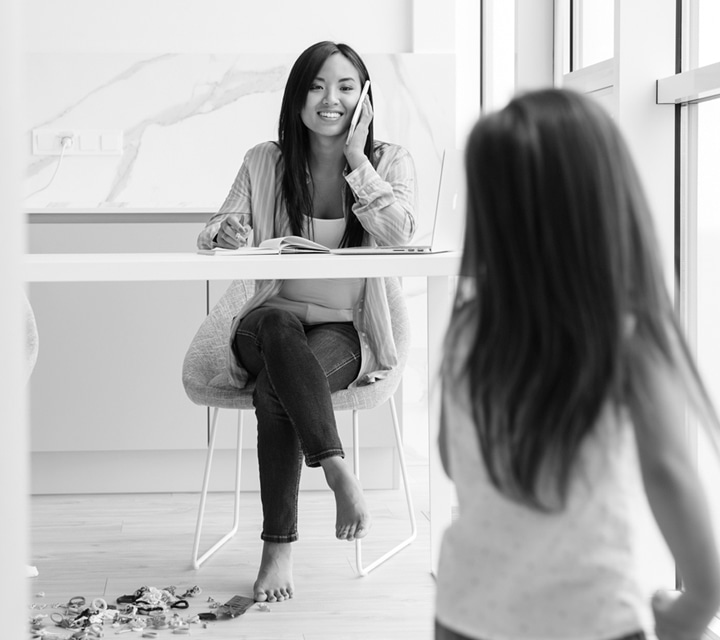 Together for tomorrow


We believe in progress for all. It's why Samsung UK is committed to leading change, both in our business and across the industry as a whole. People are at the heart of everything we do; it's in our DNA to support them to achieve their full potential.
Please find our 2018 Pay Gap Report here.