Connect SmartThings to Family Hub
Last Update date :
Sep 04. 2023
 Please Note: The information on this page is for Australian products only. Models, sequences, error codes or settings will vary depending on location and/or where the product had been purchased. To be redirected to your local support page please click here.
Did you know you can monitor and control your fridge and freezer right from the palm of your hands using SmartThings? Once you are connected, you can check the current temperature or even take a peek inside while shopping to make sure you didn't forget any of the necessities.
Before you get started, you will need to install the SmartThings App, connect your smartphone to a WiFi network, and create a Samsung Account if you have not already.
Once you have everything prepared, follow the guide below to connect the SmartThings App on your device to your compatible* Family Hub refrigerator.
NOTE: The SmartThings App is available on Android and iOS devices. A Wi-Fi connection and a Samsung account are required. Data fees may apply.
*SmartThings is compatible with the following Family Hub refrigerators:
RF22NPEDBSG/SA, RF22R7551SG/SA, RF23M8580SG/SA, RF28N9780SG/SA, RF56K9540SG/SA, RF56M9540SG/SA, RS64T5F01B4/SA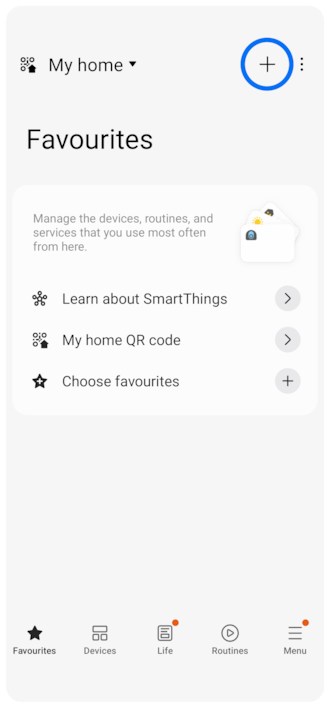 Step 1. Open the SmartThings App and tap the '+' on the top right to add a device.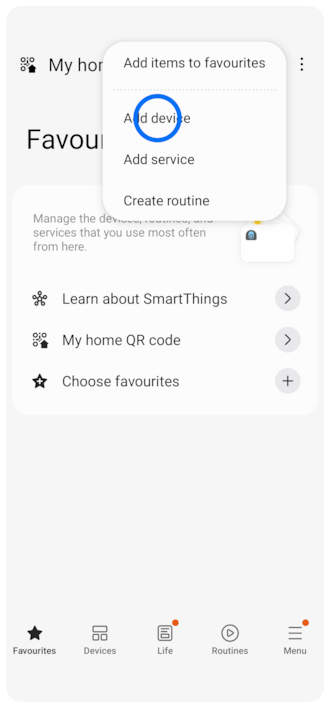 Step 2. Then, select 'Add device'.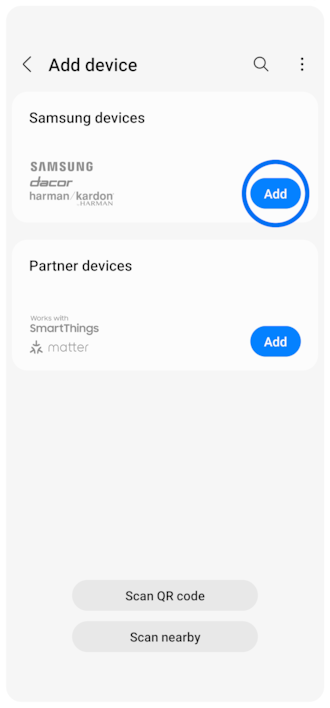 Step 3. Under 'Samsung devices', tap 'Add'.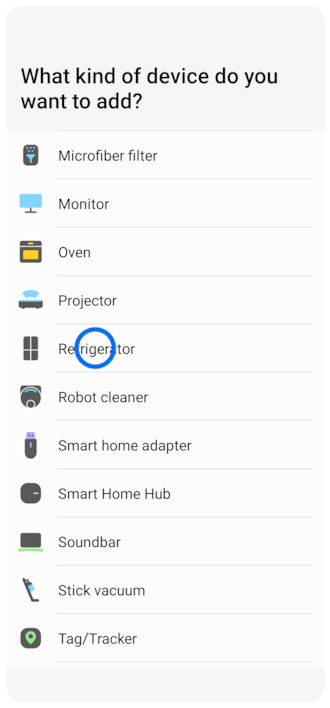 Step 4. Scroll down and tap 'Refrigerator'.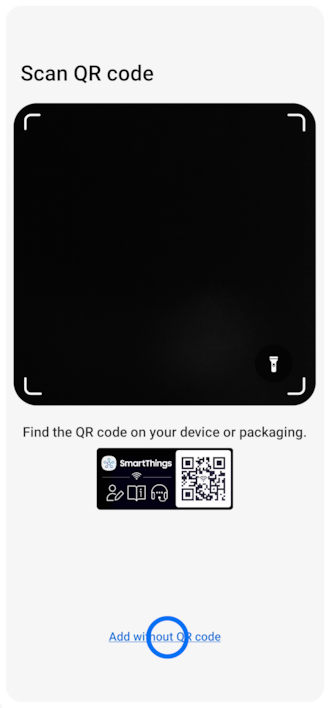 Step 5. If your washer has a QR Code, use the camera to detect it. Otherwise, tap 'Add without QR code'.

Step 6. Select 'Samsung'.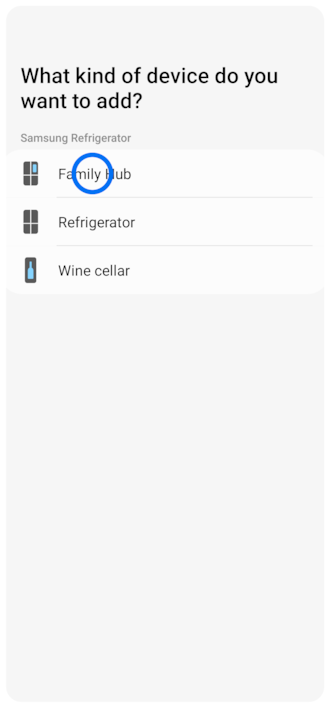 Step 7. Tap 'Family Hub'.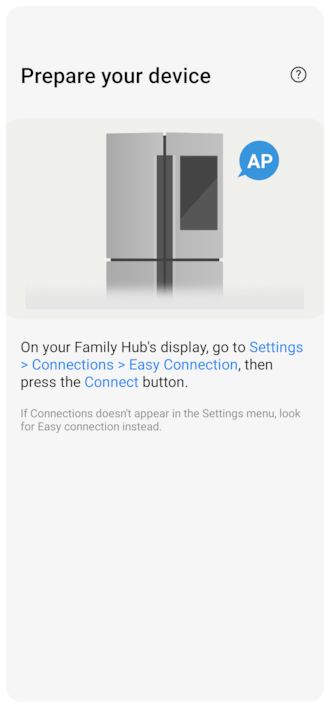 Step 8. On the Family Hub display of your Refrigerator go to 'Settings' > 'Connections'.

Step 9. Select 'Easy Connection'.
Step 10. Then, tap 'Connect'.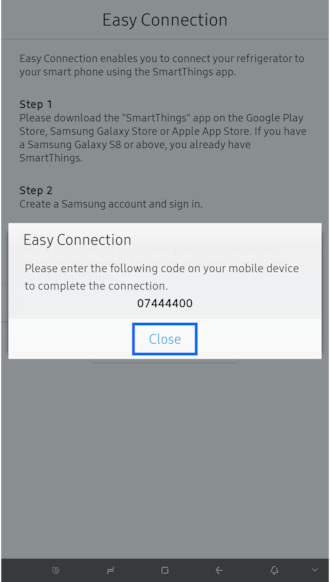 Step 11. A code will then appear on your Family Hub.
Step 12. Enter the code into the SmartThings App on your device, before tapping 'Done'.

Step 13. Once detected, select your Family Hub.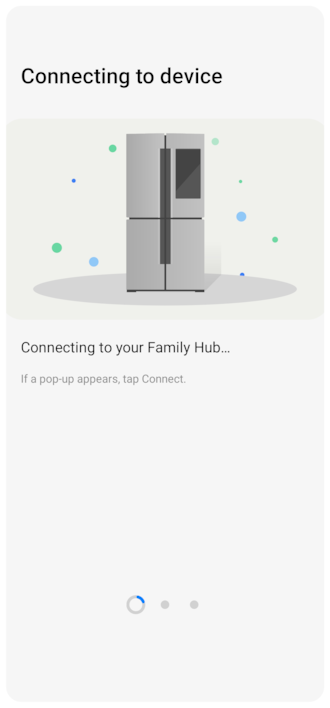 Step 14. Allow SmartThings to connect to your Family Hub. If a pop-up appears, tap 'Connect'.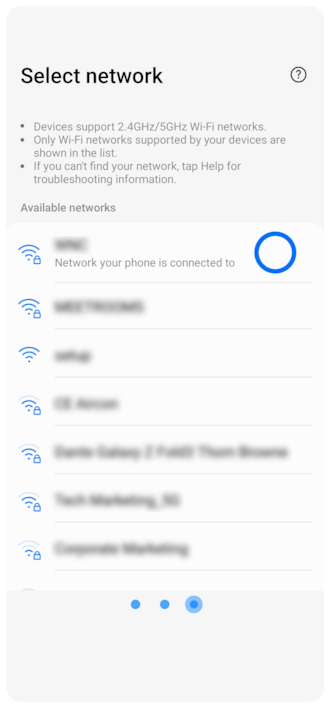 Step 15. Select the Wi-Fi you want to connect your Family Hub to.
Step 16. Edit the Location, Room, Device name, or set as favourite. Once finalised, tap 'Done'.
Please answer all questions.