Connect SmartThings to Family Hub
Last Update date :
Oct 14. 2020
Did you know you can monitor and control your fridge and freezer right from the palm of your hands using SmartThings? Download the SmartThings app and sign in using your Samsung Account.
Once you are connected you can check the current temperature or even take a peek inside while shopping to make sure you didn't forget any of the necessities.
Follow the guide below to connect the SmartThings app on your device to your Family Hub refrigerator.
Please Note: You must be signed in to the same Samsung Account on your device and Family Hub. For help with creating a Samsung Account, please go to, 'How do I create a Samsung Account' support page.
1
Open the SmartThings app on your device.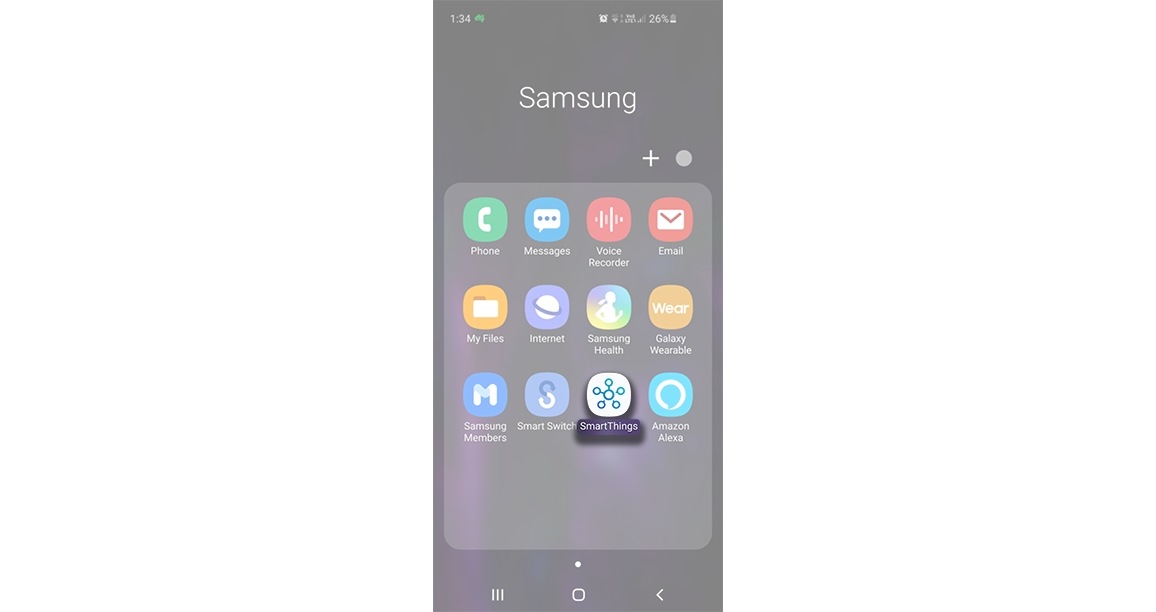 2
The SmartThings app will scan for any devices on your network that you can connect to. Your Family Hub fridge will pop up. Tap 'Add Now'.
3
If you didn't receive the pop up on your device, you can manually add your Family Hub fridge by tapping the '+' plus icon and then tap 'Device'.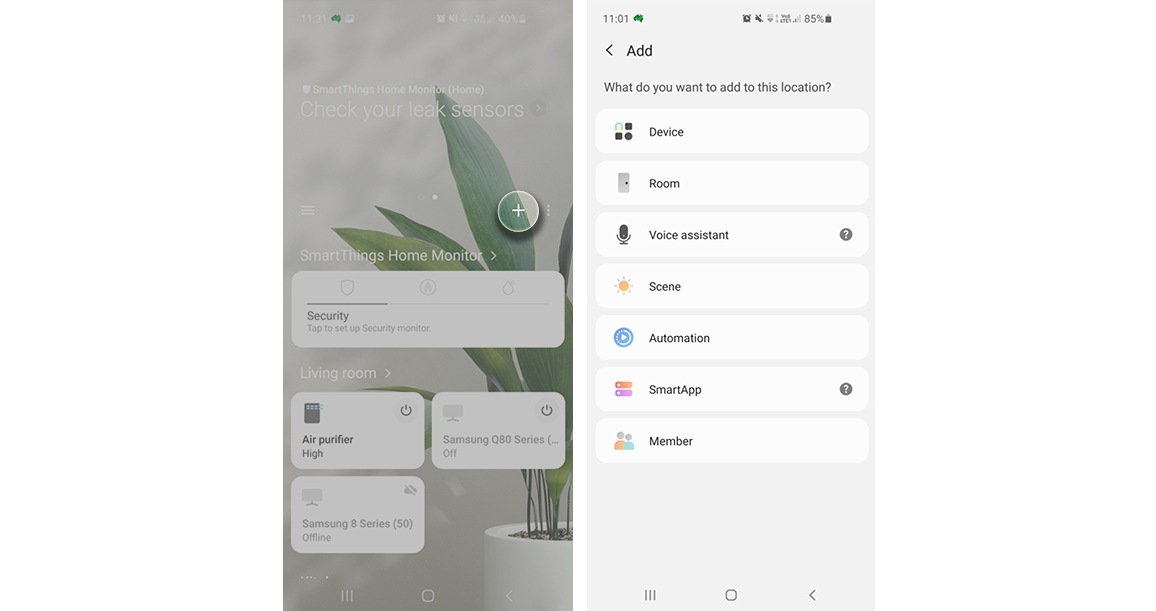 4
After that, tap Refrigerator, Samsung, Family Hub and then tap Start.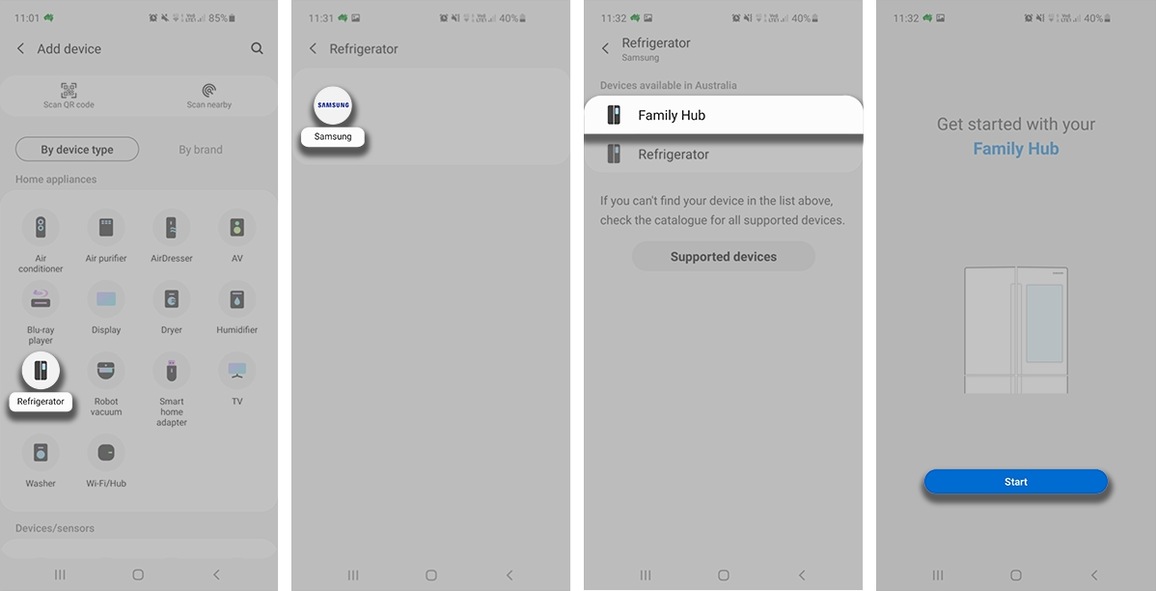 5
You will now be directed to go to your fridge display.
6
On your fridge display, tap Settings and then select Connections.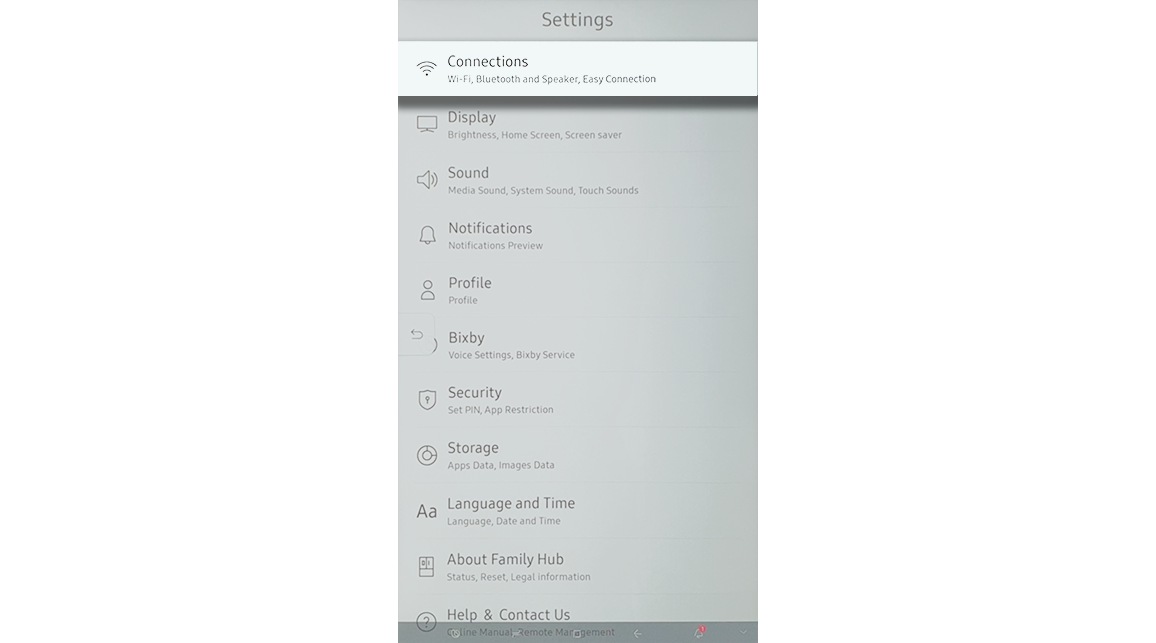 7
Then tap on Easy Connection.
8
Tap on Connect and a pin will appear on your appliance screen.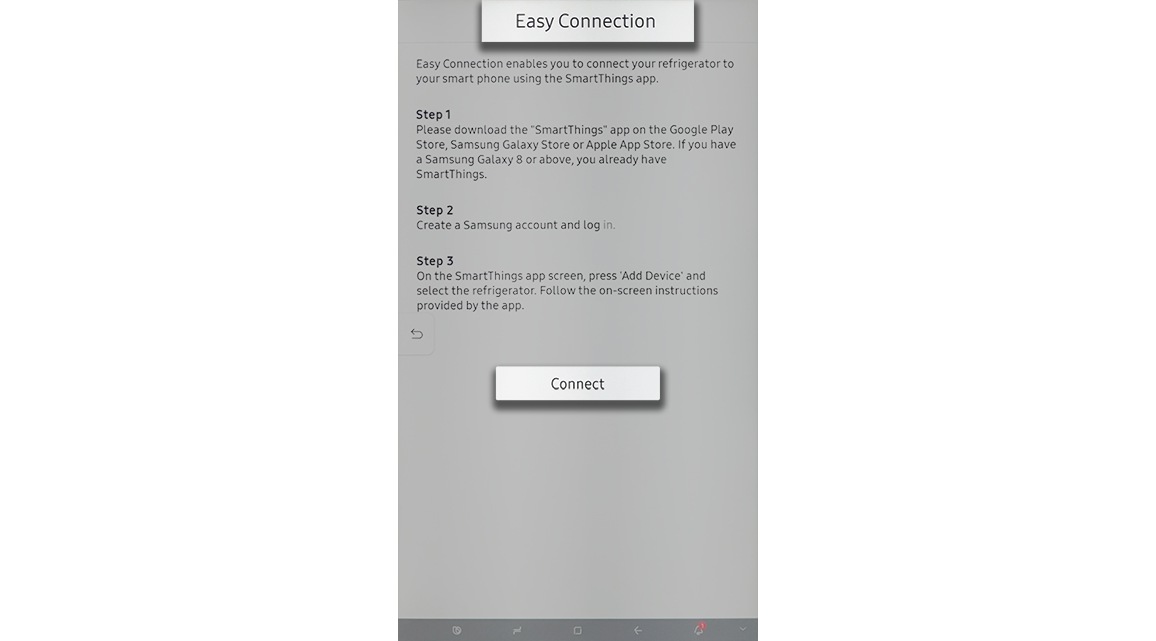 9
Enter the number into your device and then tap Done.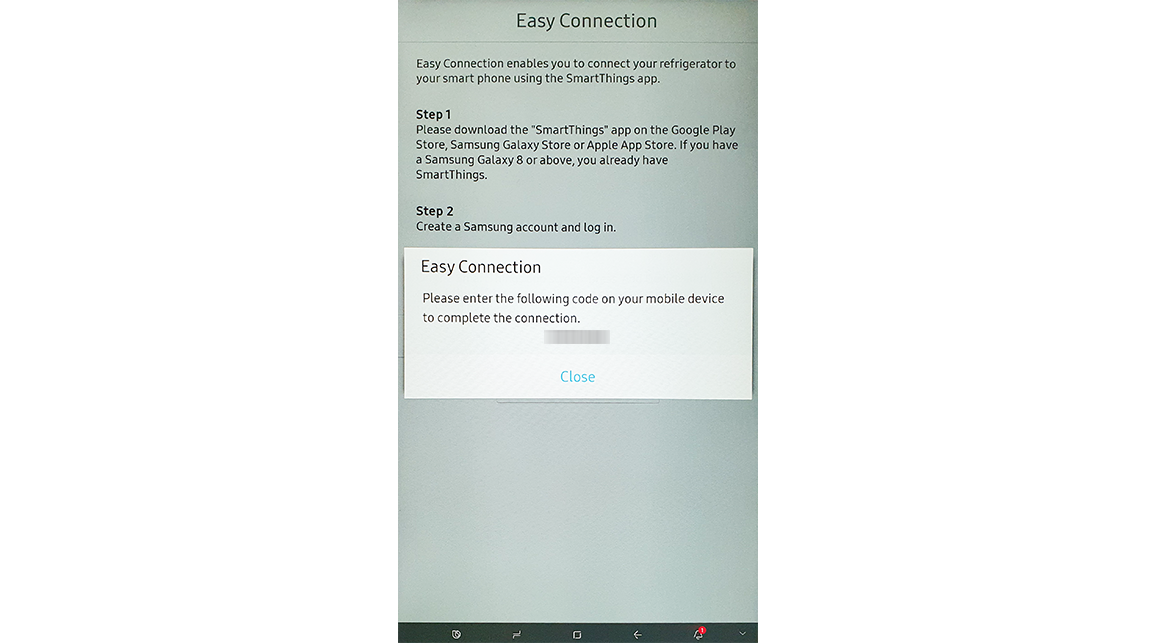 10
Your Family Hub fridge and the SmartThings app are now connected.