Leaking Dispenser on a Samsung Fridge.
Last modified :
May 27. 2019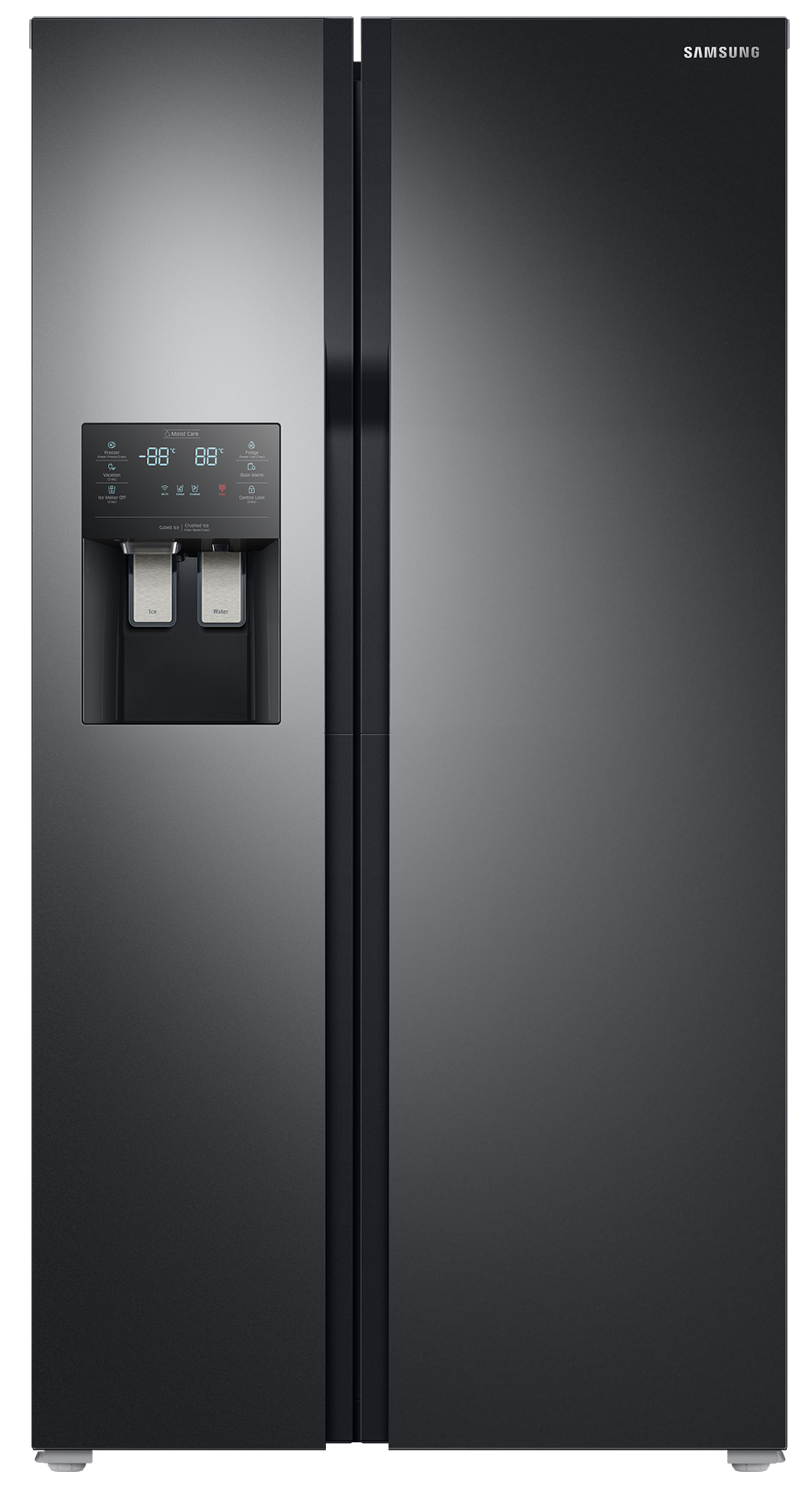 It is normal for the water dispenser of your Samsung fridge to drip after being used. It generally stops after a couple of seconds once the water has been dispensed.
If you have just had your fridge installed, you'll need to purge air that is trapped in the system. Dispense approximately 3 litres of water to remove all air in the system.
You may also get air trapped in the system after replacing the water filter. Be sure that the water filter has been replaced correctly by going to the support page on how to install a water filter in a Samsung fridge.
Ensure that the fridge has been placed on a flat surface and levelled correctly. If the fridge is not levelled correctly, the ice maker and ice chute may not align properly, allowing warm air from the fridge to enter the ice maker compartment and melt the ice which will cause water to drip from the dispenser.
You may have a build up of ice in your ice chute. Please refer to the support page on cleaning a Samsung Fridge to properly remove all build up of ice safely.
Do not block the air vents inside your fridge. If the air vents are blocked, especially with a plastic bag, your fridge can actually be over cooled. If a cooling period lasts too long, the water filter may break and cause water leakage
Unapproved filters may leak and cause damage to your fridge. Always ensure to use Samsung approved water filters. You can find a range of water filters on our Home Appliance Accessories page.
Make sure the seal for the Ice Chute and Ice Bucket has no gaps anywhere. If the Ice Chute and Ice Bucket hasn't been sealed properly, warm air will enter the ice maker compartment and melt the ice which will cause water to drip from the dispenser.
If the doors were recently removed, ensure that the water line under the hinge cover is connected properly as the doors were put back on. If there is a kink at the connection or if the water lines aren't connected properly, it will let air into the lines and cause a drip.
If you require more information, please consult the user manual from our Manuals & Downloads page. Otherwise, please get in touch with our Samsung Care Australia experts on 1300 362 603 (Toll Free in Australia) or contact our Live Chat Australia team.
Did not find what you're looking for? We're here to help.
Face-to-Face Support

In-Store Support
Create a booking to see one of our friendly Samsung staff members at one of our Samsung Retail Stores.
Contact Us