Customising the Hard Keys on the Galaxy XCover Pro
Last Update date :
Oct 20. 2020
On the Galaxy XCover Pro you can customise the XCover Top and Side key to launch certain applications, enable the flashlight or simply lock the phone. Follow the below guide to learn how to customise the Hard key settings.
Please Note: This guide is designed for Australian variant Galaxy devices, if you have an international device and require further suport click here to get in touch with your Samsung subsidiary.
XCover key
1
Launch Settings > Advanced Features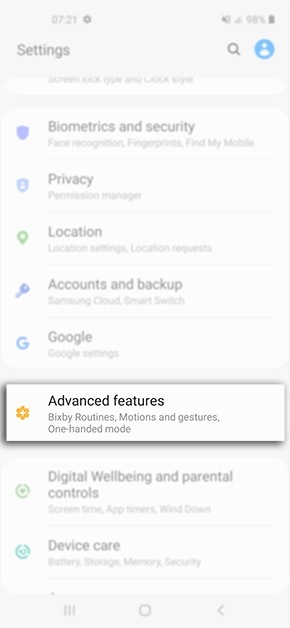 2
Tap on XCover key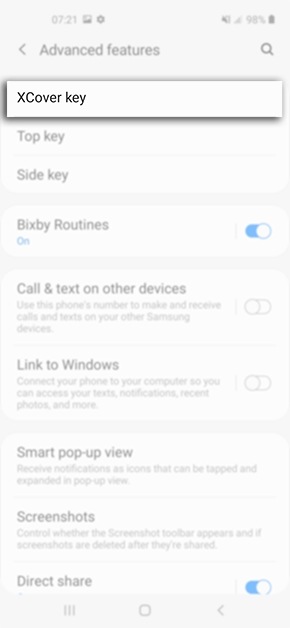 3
Under Actions select Press or Press and hold to customise action
4
Ensure that you have toggled on this setting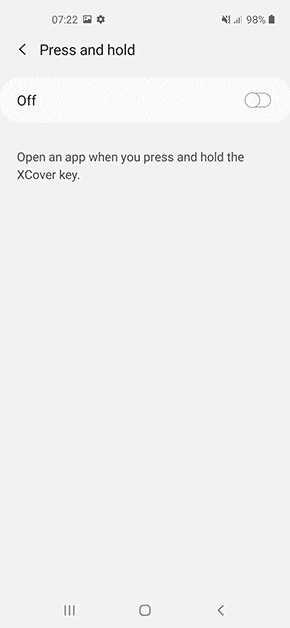 5
Choose an app to quick launch once you press the Xcover Key. You can then repeat the steps for customising the Press and Hold action
Top key
1
Launch Settings > Advanced Features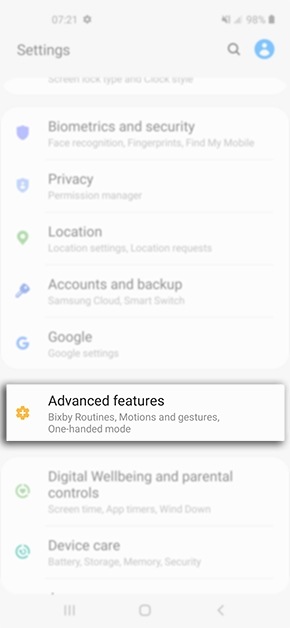 2
Tap on Top key
3
Under Actions select Press or Press and hold to customise action
4
Ensure that you have toggled on this setting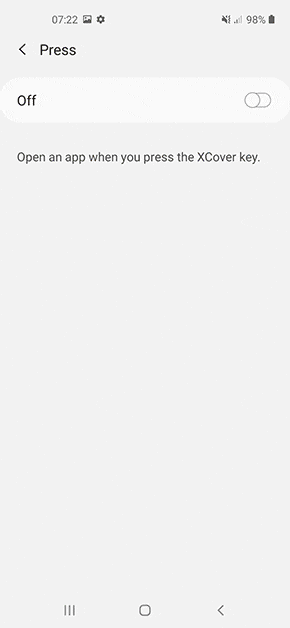 5
Choose an app to quick launch once you press the Top Key. You can then repeat the steps for customising the Press and Hold action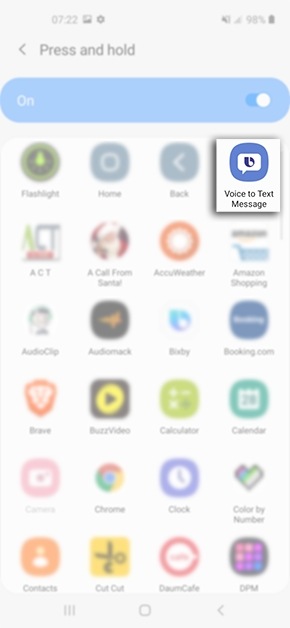 Side key
1
Launch Settings > Advanced Features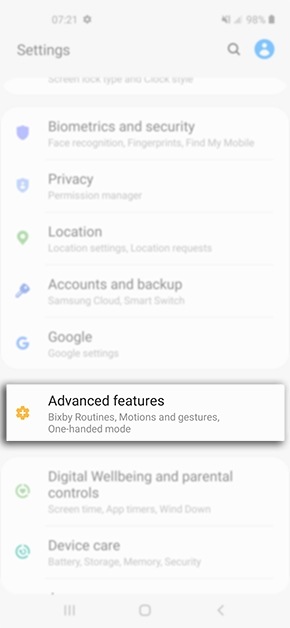 2
Tap on Side key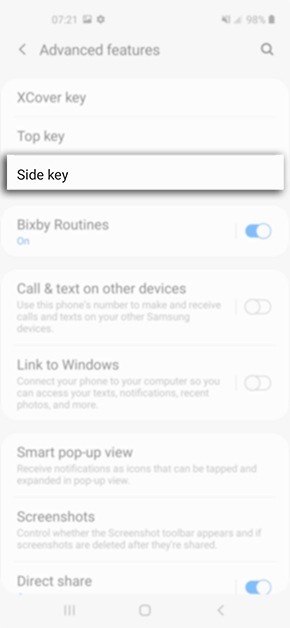 3
Choose your preferred Double Press and Press and Hold functions