Mobile Data Limit on a Samsung Phone
Last modified :
Feb 07. 2019
If you have a limited Mobile Data allowance on your mobile phone plan and you need to make sure you don't go over a specific amount - you can set up a Mobile Data usage limit in the settings of your Samsung device. You'll be able to use your phone without worrying about any excess charges from the carrier - and your device will automatically turn off Mobile Data access when the limit is reached. 
You can also think about turning on the Data Saver feature, which will restrict applications from using any Mobile Data when you're not using the app. To find out more visit the page What is Data Saver?
1
Swipe up on the Home Screen or tap on Apps.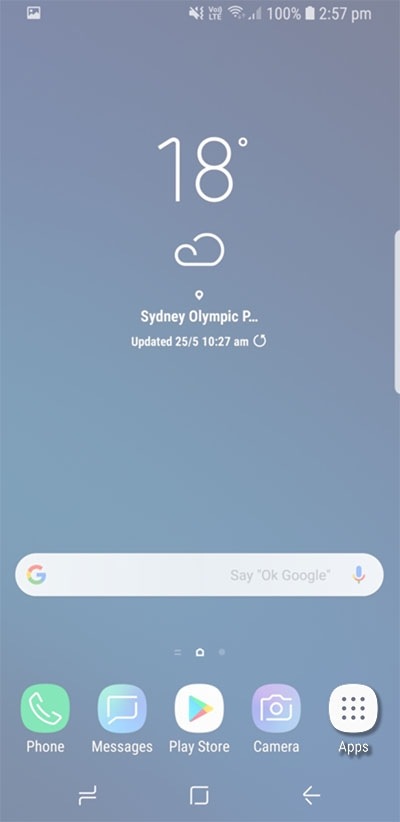 2
Swipe up on the Home Screen or tap on Apps.
3
Tap on Connections.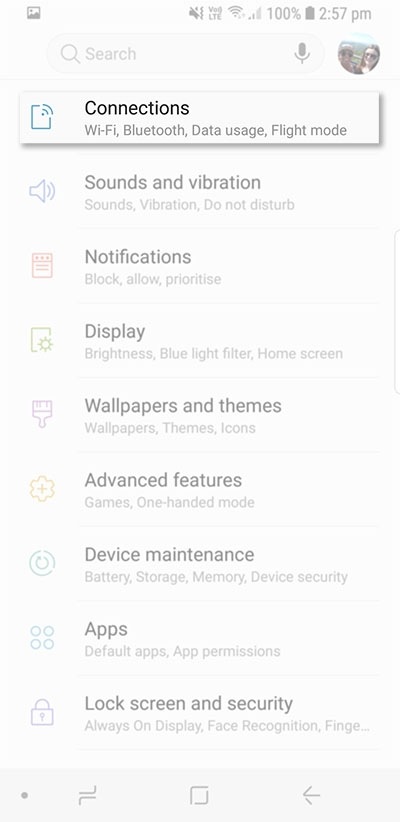 4
Tap on Data Usage.
5
Tap on Mobile data usage.
6
Tap on the Settings icon.
7
Toggle on Set data limit.
8
Now that the Data Limit has been turned on, you can set the limit by tapping on Data limit.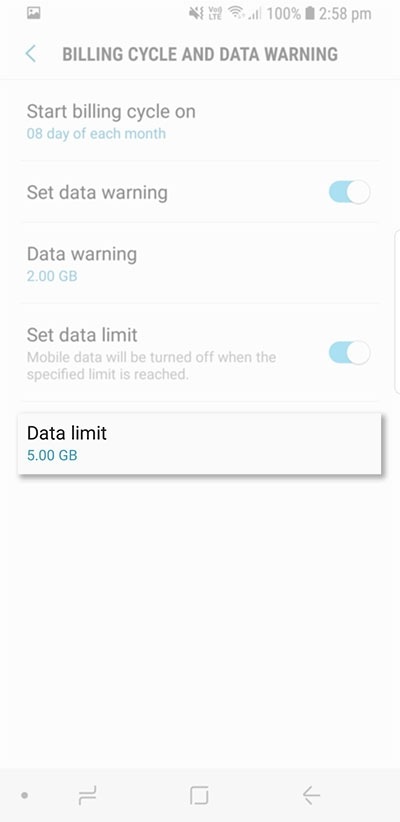 9
Set your desired limit (MB or GB) and then tap on Set.
Did not find what you're looking for? We're here to help.
Face-to-Face Support

In-Store Support
Create a booking to see one of our friendly Samsung staff members at one of our Samsung Retail Stores.
Contact Us