Follow Workout Programs on my Galaxy Note20 Galaxy Watch3
Last Update date :
Aug 24. 2020
Your Galaxy Note20 & Note20 Ultra comes with a wide range of exercise programs to help you stay healthy. Once you have started a program you can view the exercise demonstrations from your phone and track your heart rate and time left within your Galaxy Watch3. Follow the below guide to learn how to add a workout program via the Samsung Health app.
Please Note: This guide is designed for Australian variant Galaxy devices, if you have an international device and require further support click here to get in touch with your Samsung subsidiary.
1
Launch the
Samsung Health app
2
Tap on
Discover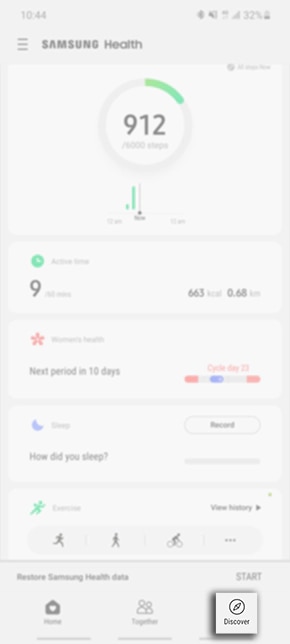 3
Select a program you would like to follow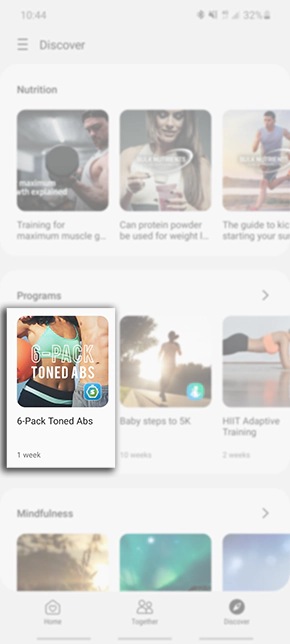 4
Read through the Disclaimer then tap on Confirm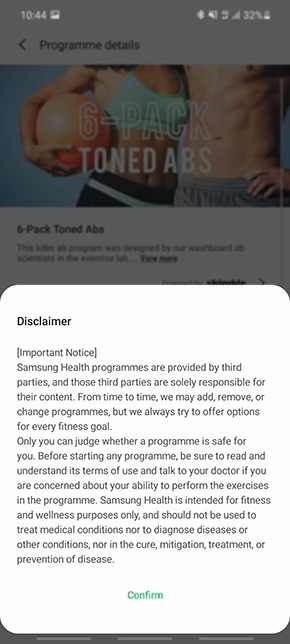 5
Once you have read through the Programme details and you are happy to continue following this guide select Add programme

6
Choose your preferred Starting Date then tap on Done
7
Once the program has been added, locate and select it on your Samsung Health main page
8
Tap on Download workout
9
Allow the download to reach 100%. Once the download is complete, you will be able to follow your program even whilst offline
10
When you are ready to start your program select Start workout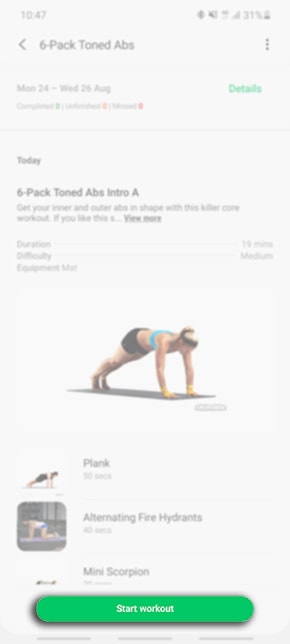 11
Your Galaxy Note20 will then demonstrate the workout you will need to follow, while your Galaxy Watch3 will show you how much time you have left before the workout is over.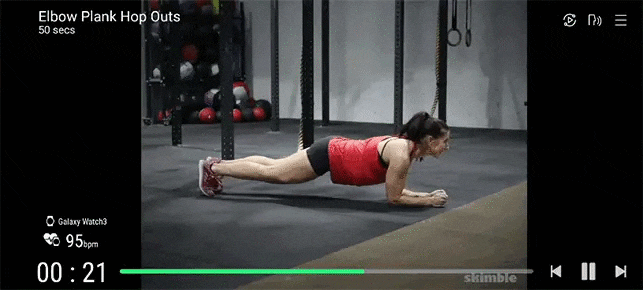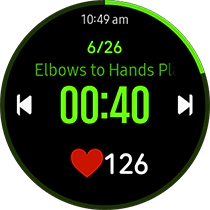 12
Once you have completed the workout, you will be able to view a summary of how you were tracking