Hiding Apps on my Samsung Phone
Last Update date :
Sep 23. 2020
If you want to minimise the amount of apps within your Apps Tray & Home screen but can't uninstall pre-installed applications, you can consider disabling or forcestopping the app and Hiding it. If you follow the below guide you can learn how to Hide and re-add apps back to your Apps Tray.

Please Note: This guide is designed for Australian variant Galaxy devices, if you have an international device and require further support click here to get in touch with your Samsung subsidiary. Screenshots were captured from a Galaxy Note20 operating on Android OS Version 10.0 (Q), settings and steps may vary depending on your Galaxy device and software version.
If you are looking to set up Secure Folder to store important info and apps on your Galaxy phone check out our guide Using Secure Folder for step-by-step instructions.

1
Pinch the home screen to to view more options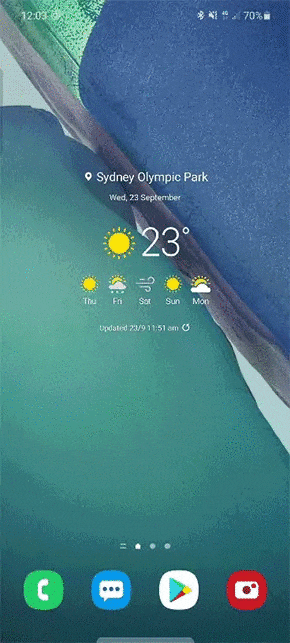 2
Tap on Home screen settings
3
Select Hide apps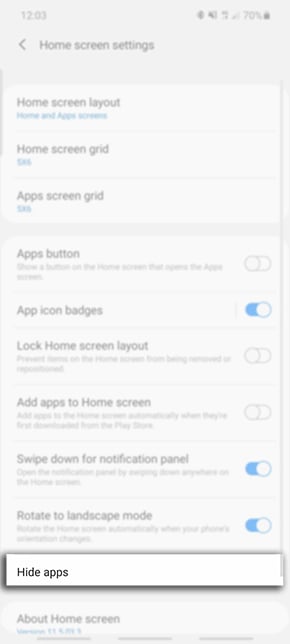 4
Tap on the apps you would like to hide from your Apps tray & Home screen. If you would like to remove an application from your Hidden apps list tap on minus icon beside that specific application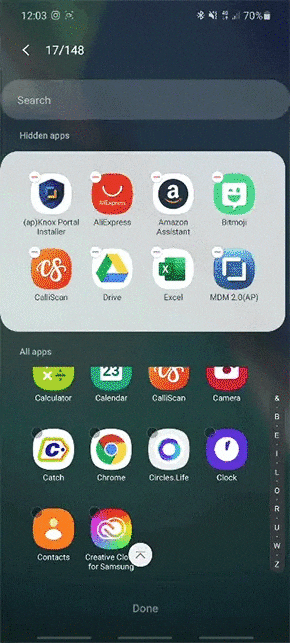 5
Select Done to apply changes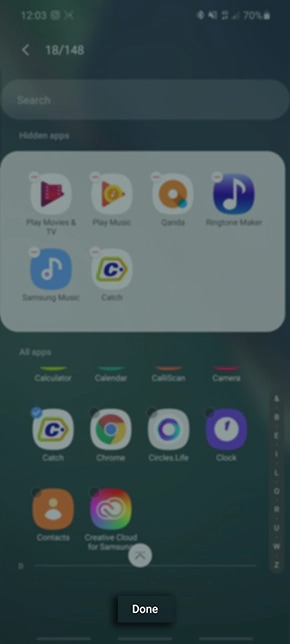 We would love to know your feedback to help us improve. Please click submit to tell us what you think.
Please answer all questions.