How do I access the Home screen settings?
Last modified :
Apr 23. 2019
The Home screen settings allows you to access various settings to configure your Home screen.
Follow the steps below to learn how to access your Home screen settings:
Please Note: Screenshots were taken from the Samsung Galaxy S9 running Android OS Version 8.0 (Oreo). Some of the options shown below may not be applicable on your device.
1
Go to the Settings menu > Display.

2
Tap on Home screen.
3
You can configure the settings of your Home screen in this menu.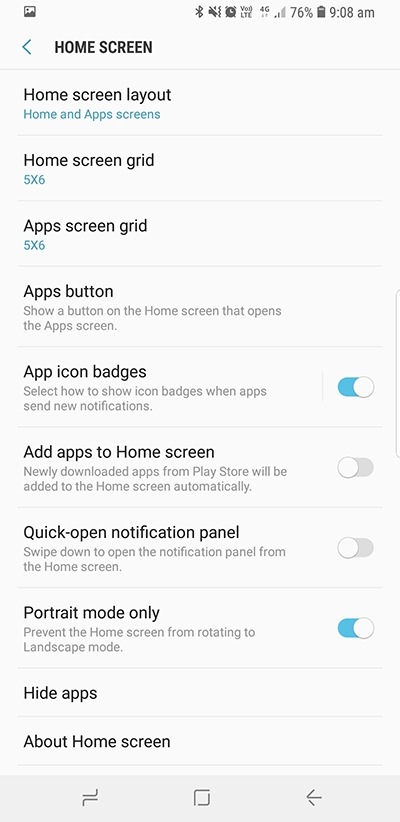 What do the Home screen settings do?
Galaxy smartphones operating on Android version 9.0 (Pie) have the option of Locking the Home Screen layout. If you are experiencing issues adding, removing or moving applications on your homepage you may have enabled this feature.
1
Toggle on/ off Lock Home screen layout
2
Once you have enabled Lock Home screen layout, you will be unable to relocate or remove any applications on the home screen.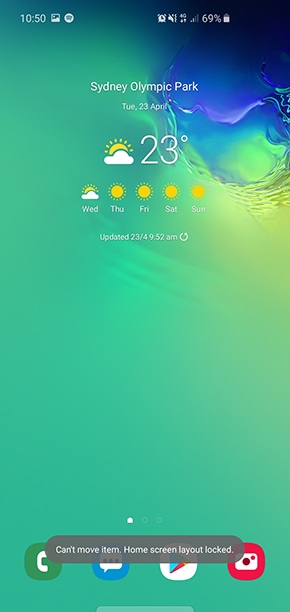 This also means, if you have enabled this setting you will not be able to add applications from your apps tray to your home screen.
Did not find what you're looking for? We're here to help.
Face-to-Face Support

In-Store Support
Create a booking to see one of our friendly Samsung staff members at one of our Samsung Retail Stores.
Contact Us