How to use Find My Mobile?
Last Update date :
Oct 20. 2020
Lost your phone?
Don't panic. Find My Mobile will help you locate your device and protect your data. You can even use it to unlock your phone if you forget your password or PIN.
For information on creating and signing into a Samsung account Click Here
To set up Find My Mobile on your phone Click Here
Please Note: This guide is designed for Australian variant Galaxy devices, if you have an international device and require further support click here to get in touch with your Samsung Subsidiary. To use this service, you must be signed in to your Samsung account on your device.
The device you wish to find or unlock must be connected to either a Wi-Fi or mobile network for the remote controls to work.
Sign in to Find My Mobile
2
Select Sign In to get started
3
Enter in your credentials, tick the reCAPTCHA box and select Sign In
If you don't remember the email address you signed up with or your password Click Here to find your ID or reset your password
4
Once signed in the browser will open to a map. You should also be able to view other devices that are signed into your Samsung Account.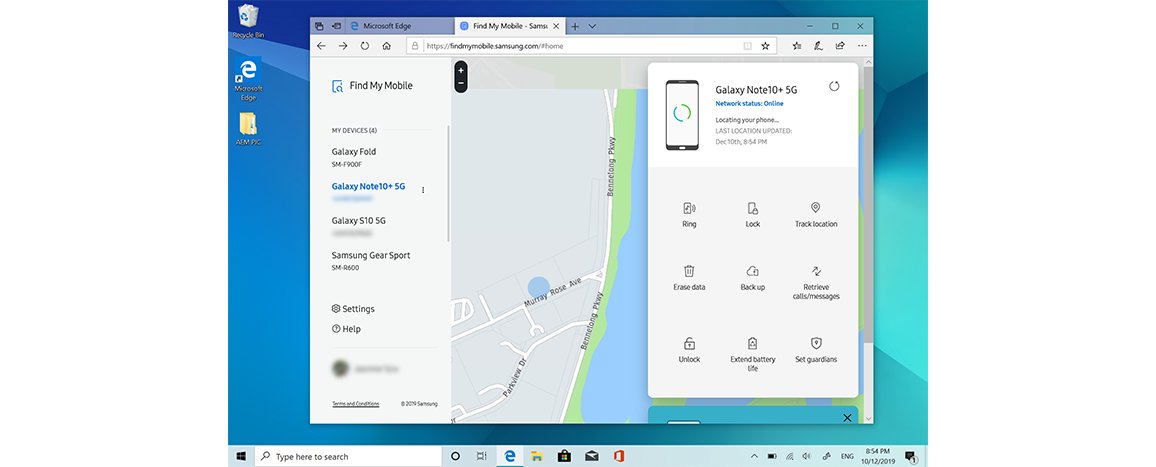 It can take some time for Find My Mobile to find the device, depending on signal strength and server load. If it doesn't find your device in 5 minutes, try refreshing the page or logging out and logging in again.
Remote Control Functions:
Before following the below steps ensure you have enabled Remote unlock within your Find my Mobile settings on your mobile device. If you haven't enabled this setting, you are unable to successfully use the remote control services.
1
Head into your Settings > Biometrics & security
For Galaxy devices operating on OS Version 8.0 (Oreo) and below head into your Settings > Lock Screen and security.
2
Ensure Find my Mobile has been enabled, if so click on this setting for more options.
3
Toggle on Remote unlock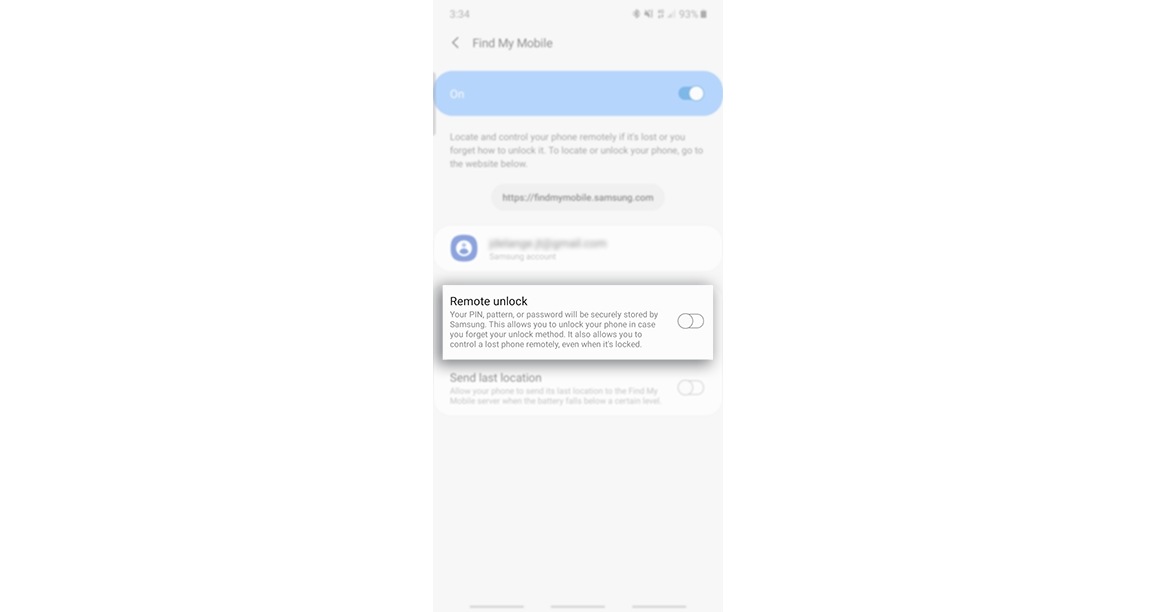 For Galaxy devices operating on OS Version 8.0 (Oreo) and below toggle on Remote controls.
4
Read through and Agree to the pop up message. You can also read through the Privacy Policy.