Using Quick Share on my Galaxy Device
Last Update date :
Nov 08. 2022
Want to quickly send content to anyone with a Samsung phone or tablet nearby? Follow the below guide to learn how to use Quick Share on your Galaxy device operating on Android OS Version 10.0 (Q). If you would like to learn how to use Nearby Sharing, click here for step-by-step instructions.
Please Note: This guide is designed for Australian variant Galaxy devices, if you have an international device and require further support click here to get in touch with your Samsung subsidiary. Quick Share requires the sending device to be operating on Android OS Version 10.0 (Q) and above.
Prior to following the below guide ensure that the receiving Galaxy device is operating on Android OS Version 8.0 (Oreo) and above, supports Wi-Fi Direct and Wi-Fi setting is enabled.
1
Launch the application that the file is located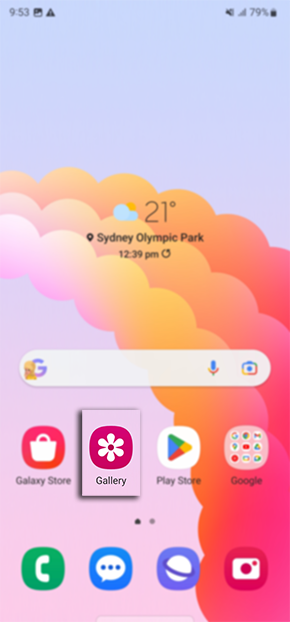 2
Select the files you would like to share then tap on
3
Tap on Quick Share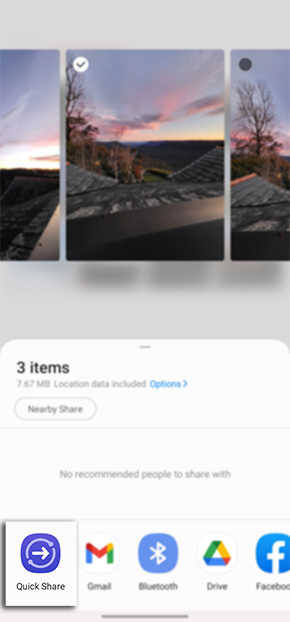 4
Select the device you would like to share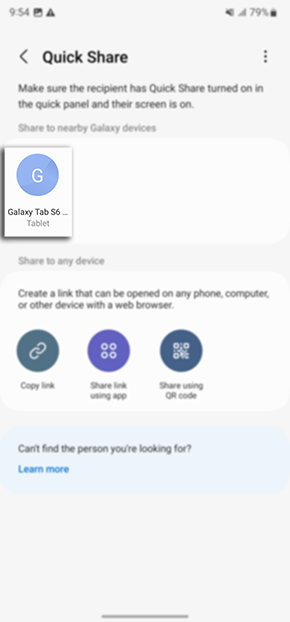 If you are unable to locate your device ensure you have enabled your phone or tablet visibility. To enable this setting head into your Settings > Connections > toggle on Phone Visibility. You are able to share files with up to 5 devices at once
5
On the recieving device, ensure the screen is unlocked and you have Accepted the file transfer
6
Once the files have been transferred over to the receiving device, head into the Gallery app to view transferred photos
Customising Quick Share Settings
1
Head into your Settings > Connected Devices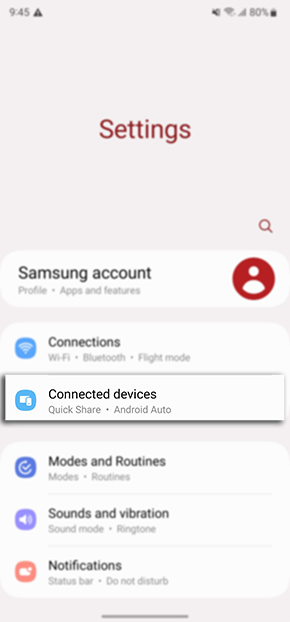 If your device is operating on OS 12 and below head into your Settings > Advanced Features > Quick Share to adjust your Quick Share settings
2
Tap on Quick Share
3
Customise Quick Share settings
Troubleshooting
If you are experiencing issues Quick Sharing content between your compatible devices, ensure that both devices are running on their most latest software. Please also try Restarting your device to refresh all previously loaded background processes and retry the above steps.
1
Swipe down on your screen to access your Quick Share and tap on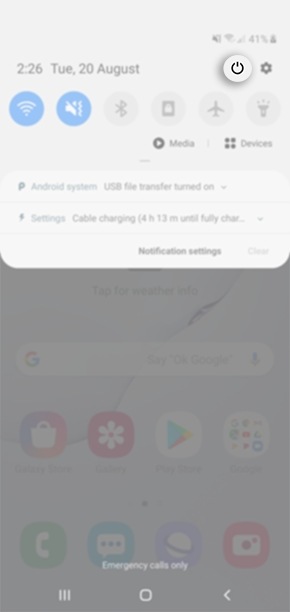 2
Tap on
Restart
Please answer all questions.