Setting up Auto Hotspot on my Samsung phone
Last Update date :
Oct 20. 2020
Share your phone's internet connection automatically with your other Samsung devices without having to enter in the password. Simply enable Auto Hotspot on your Galaxy smartphone to easily allow your other devices to connect - even if your Hotspot is disabled. Follow the below guide for more information.
Please Note: This is guide designed for Australian variant Galaxy devices, if you have an international device and require further assistance click here to get in touch with your Samsung subsidiary. Screenshots were captured from a Galaxy S20+ operating on Android OS Version 10.0 (Q) and Galaxy Note10+ 5G operating on Android OS Version 10.0 (Q). This setting is only available on Galaxy devices operating on Android OS Version 10.0 (Q).
Prior to following the below guide ensure you have signed into the samse Samsung Account on both Galaxy devices. Check out our guide Setting up a Samsung Account for step-by-step instructions on creating and signing into your Samsung Account.
1
On your Galaxy Phone head into your Settings > Connections
2
Tap on Mobile Hotspot and Tethering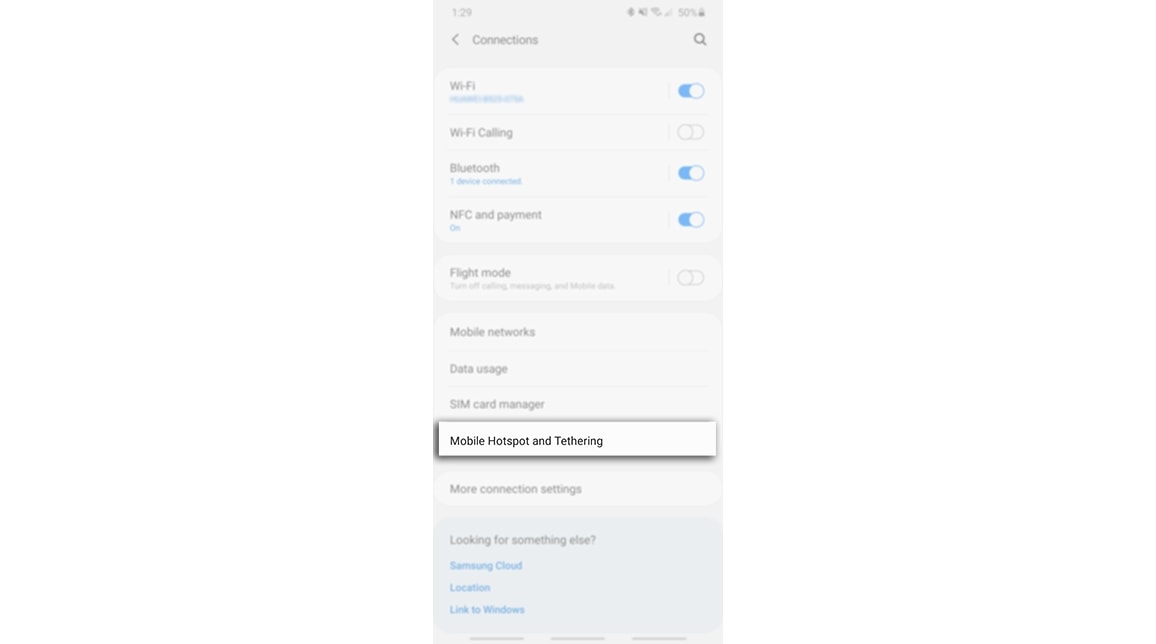 3
Tap on Mobile Hotspot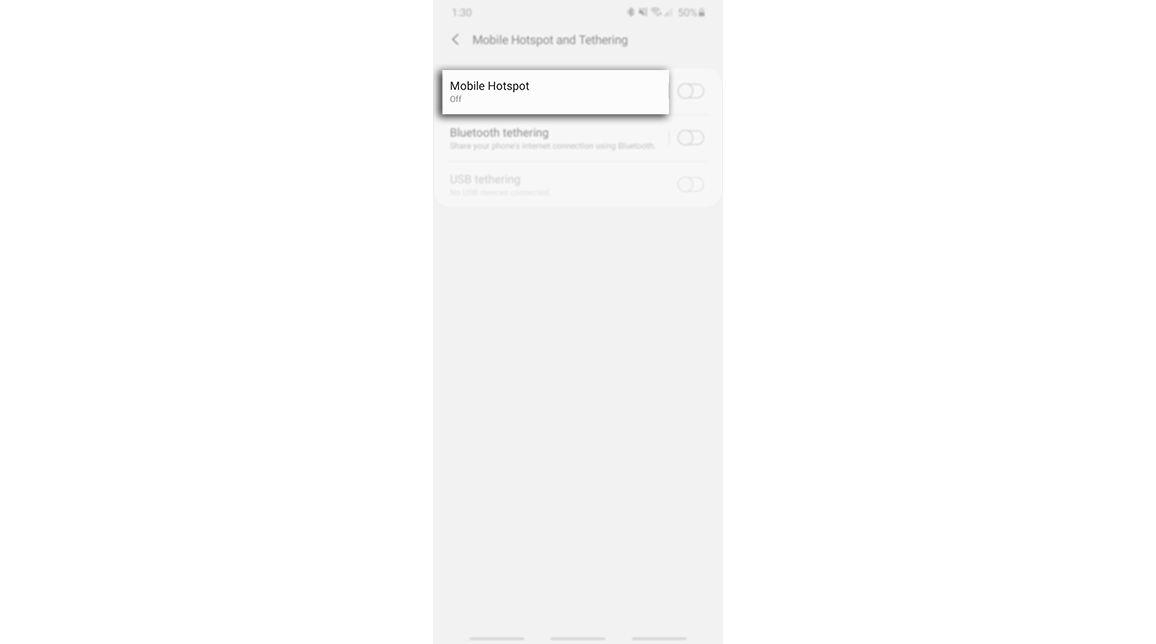 4
Toggle on Auto Hotspot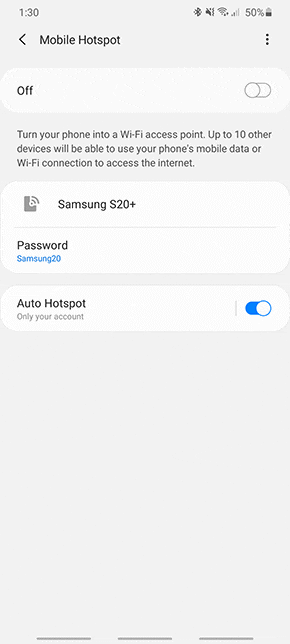 5
Once you have enabled Auto Hotspot on your mobile device, using your secondary device head into your Wi-Fi settings. You should be able to view an Auto Hotspot network.
6
Select the Auto Hotspot network to connect, once connected you will be able to access the internet.