Transfer Photos from Phone to PC
Last Update date :
May 21. 2021
Saving photos from your Samsung phone or tablet is a great way to make sure your photos are safe and sound. The steps on this page will help you save photos from your Samsung device to a Windows computer. If your computer is running macOS, you'll need to install Android File Transfer to save your photos to your Mac - but the steps on this page should help you to navigate the file directory of your Samsung. 
These steps also apply to other file types; if you've downloaded a file to your phone, you can follow along to try to find the file to transfer it across to your computer. We also have a full step-by-step guide on Copying Voice Recordings to a PC.

Please Note: This guide is designed for Australian variant Galaxy devices, if you have an international device and require further support click here to get in touch with your Samsung subsidiary. Screenshots were captured from a Galaxy S10e operating on Android OS Version 10.0 (Q) and Galaxy Book S, settings and steps may vary depending on your Galaxy device and software version.
Save photos from a Samsung device to a computer:
1
Connect your phone or tablet to the computer with a data-capable USB cable
Ensure that you have unlocked your Galaxy phone to access the files saved within the device.
2
If this is the first time you've connected your device to the computer, you'll need to select Allow on the phone screen. This will let the computer read the information on your device.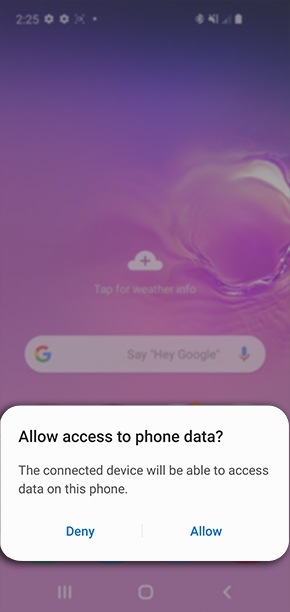 3
Click on
File Explorer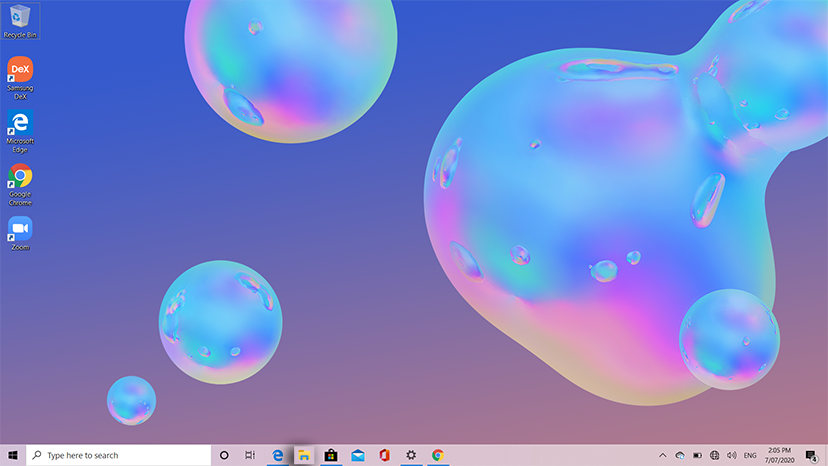 4
Select the Device name > Phone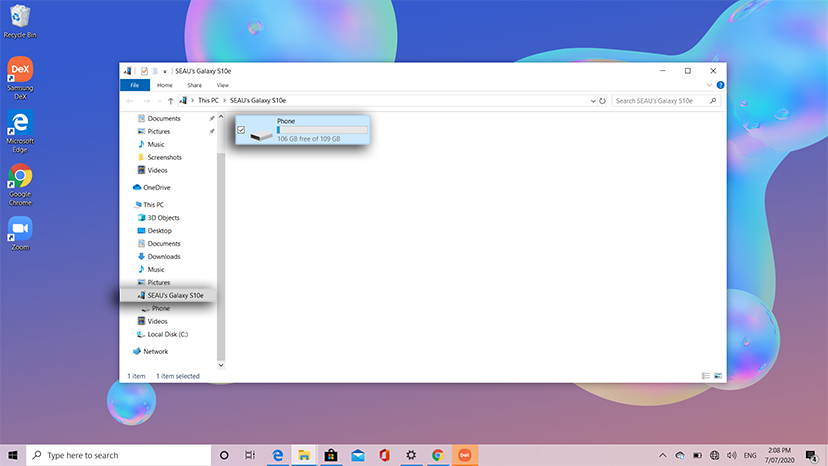 If you have an microSD installed on your device, it's likely the Camera app will save your photos to the SD Card folder. Otherwise, open the Phone folder.
5
Locate and click on DCIM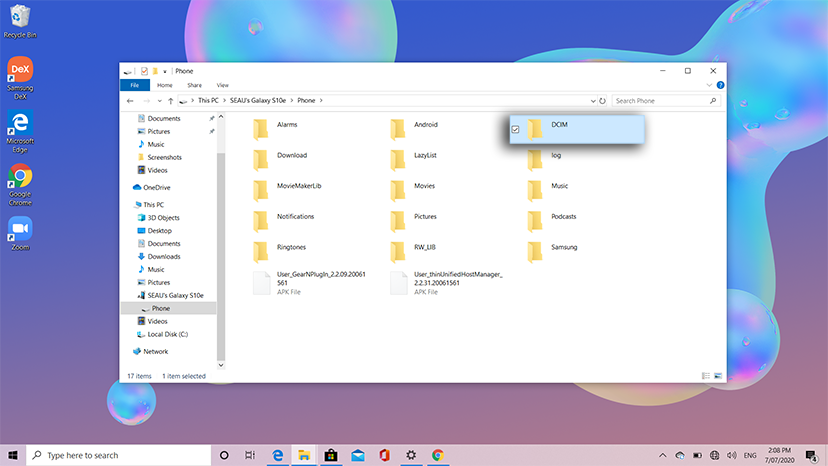 6
Select Camera
7
Highlight the photos or videos you would like to transfer to your PC, then drag and drop them onto the desktop to copy
The likely storage location for common apps:
Downloads: This PC\*device name*\Phone\Download

Whatsapp Photos: This PC\*device name*\Phone\WhatsApp\Media\WhatsApp Images
Snapchat Photos: This PC\*device name*\Phone\Snapchat
Facebook Messenger Photos: This PC\*device name*\Phone\Pictures\Messenger
Screenshots: This PC\*device name*\Phone\DCIM\Screenshots
Checking the Path
If you are unable to locate a certain photo or video on your PC, it could potentically be saved under a different Path. Generally, photos and videos captured from the camera will only be saved within the Camera folder however, if you have saved content online this could be saved in a completely different folder. You can easily check the path of each file within the Gallery app on your Samsung phone. Follow the below steps for more information.
1
Head into the
Gallery app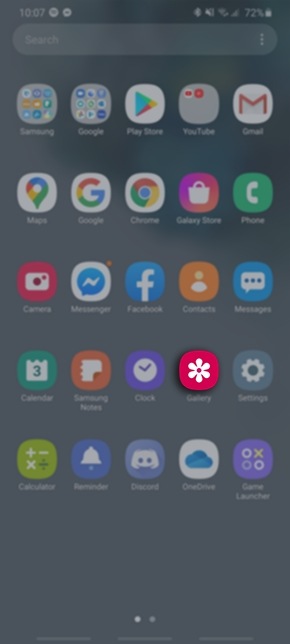 2
Tap on the photo you would like to view its Path
3
Swipe up on the photo to view the photo details and locate the file name. Under the file name you should be able to find the path of the image
For example the file path for the above image is /internal storage/Pictures/Watch. If you were to follow /Phone/Pictures/Watch on your PC you should be able to locate this image.
Searching for the File Name
If you are searching for a specific file and don't want to scroll through loads or photos and videos, you can easily search for the file name on your PC.
1
Head into the
Gallery app
2
Tap on the photo you would like to view the details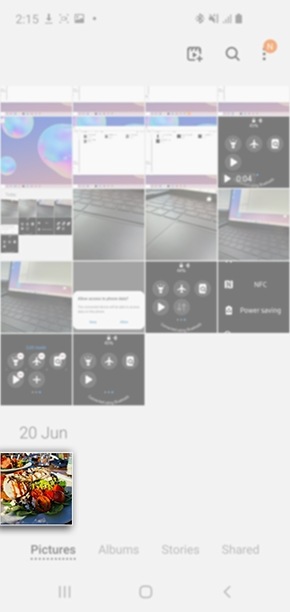 3
Swipe up on the photo to view the photo details and tap on Edit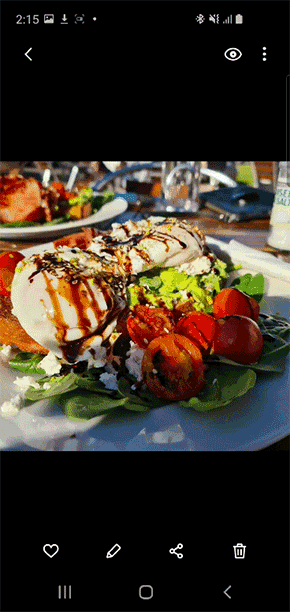 4
Rename the file name then tap on Save
5
On your PC ensure that you have selected your Galaxy phone. Click on the search bar and type in the new file name
6
Once the renamed photo has been located, you can drag and drop onto your desktop
If you continue to experience difficulties with transferring photos from your Galaxy device to your PC, please contact us on 1300 362 603 or reach out to us via Chat Support.