Using Samsung Internet
Last Update date :
Nov 24. 2020
Want to learn how to open and close tabs, create bookmarks, search for a specific word in text, add ad blockers or how to turn on secret mode on Samsung Internet? Follow the below guide to get the most out of Samsung Internet on your Galaxy Phone or Tablet.
Please Note: This guide is deisgned for Australian variant Galaxy devices, if you have an international device and require further support click here to get in touch with your Samsung subsidiary. Screenshots were captured from a Galaxy S20+ operating on Android OS Version 10.0 (Q), settings and steps may vary depending on your Galaxy device and software version.
1
Launch

Samsung Internet on your Galaxy device
If you have uninstalled or you are unable to view the app, you can download directly from

 Galaxy Apps or the
 Google PlayStore.
2
Tap on Agree
3
You will then be able to view the Samsung Internet homepage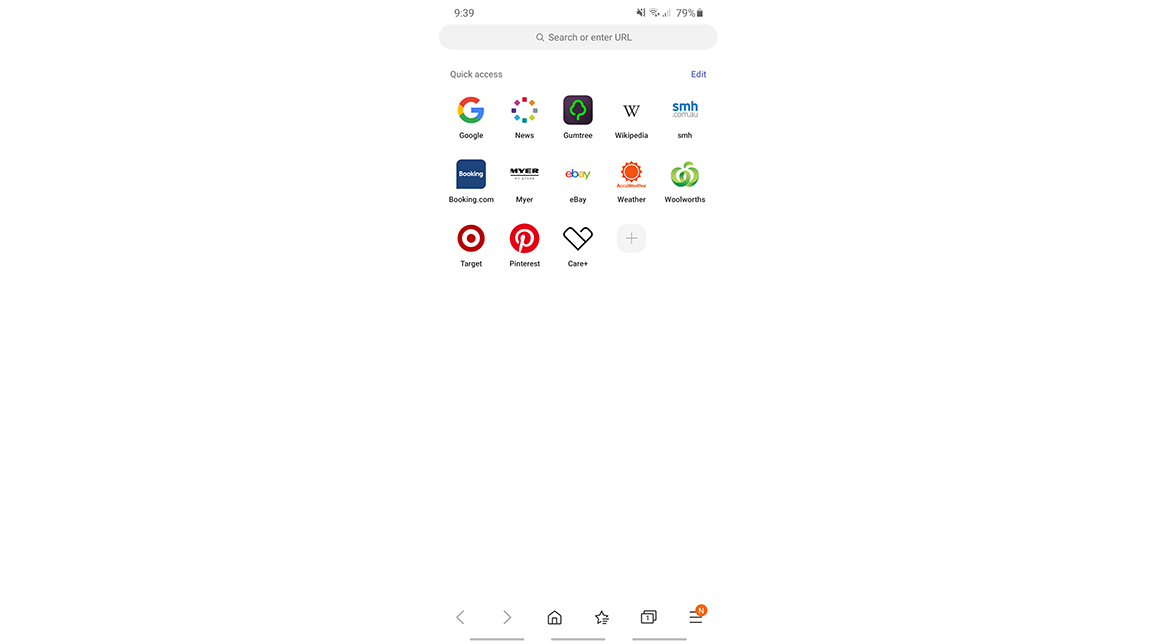 Click you to go back a page or hold to see the history
 Click to go forward or hold to see your search history.
 Access your Home apps such as Google, News or the Weather
 Bookmark your heavily used sites for easy access
Create or view your currently open Tabs
 Access Tolls such as Settings, History, Print, Desktop version and Ad blockers

 Click to Reload the page
4
Tap on a Quick access website to start browsing or type in your own URL