What is Profile sharing?
Last modified :
Apr 09. 2019
Profile Sharing will let you share your profile picture and tagline with your friends and family to keep them up to date. You get to choose what information you share and who you share it with.
You have complete control over who sees what information - your photo and tagline are only shared with people who already have your phone number. You can select to share your work information, DOB (if provided) and email address too, or keep all of your information private. 
To remove your Profile Sharing information from the secure server, deregister with your mobile number at the page Deregister Profile Sharing
How to use Profile Sharing: Android 7.0 (Nougat) & Android 8.0 (Oreo)
1
Open the Contacts app.
2
Tap on your Profile as shown below.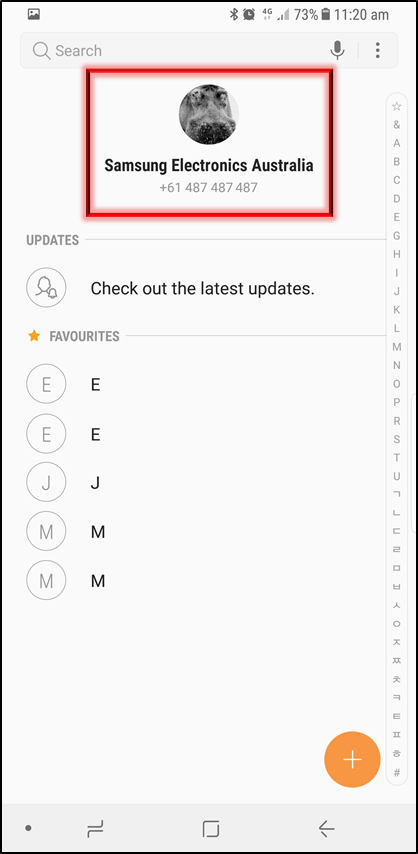 Please Note: You can edit your profile by tapping on Edit located near the top side of the screen.


3
Tap on the More button located near the top right side of the screen and then tap on Profile sharing.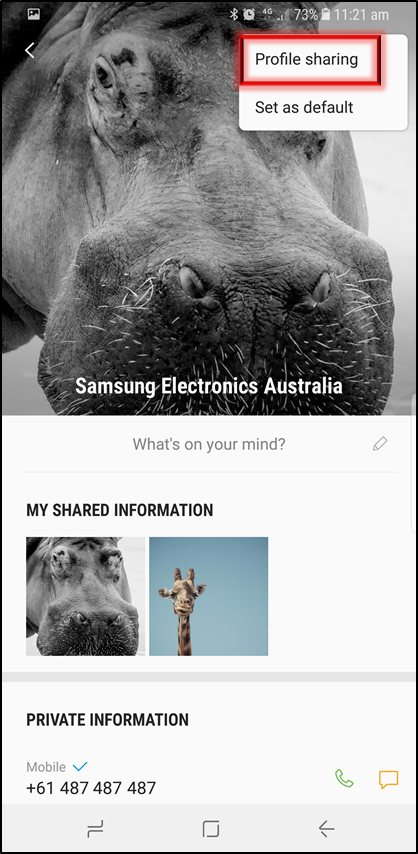 4
Toggle the switch located near the top right of the screen to enable Profile sharing.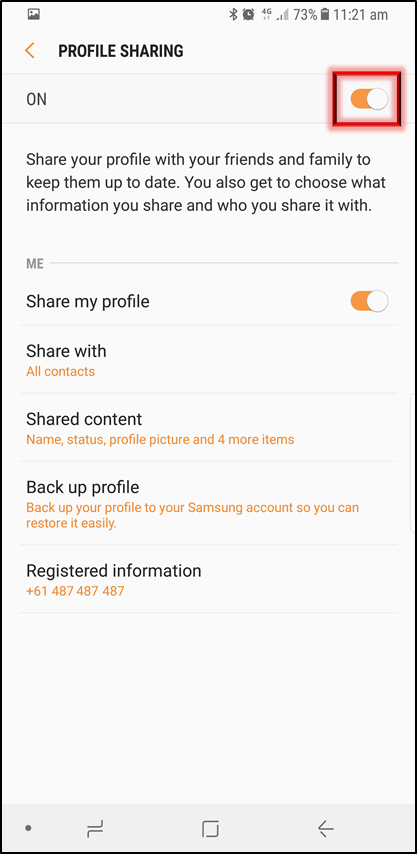 5
Tap on Share with to set who you wish to share your profile with.
○ All contacts
○ Favourite contacts
○ Selected contacts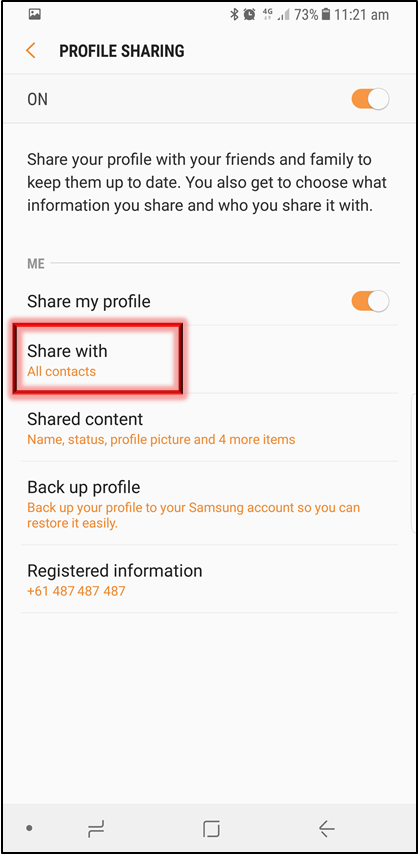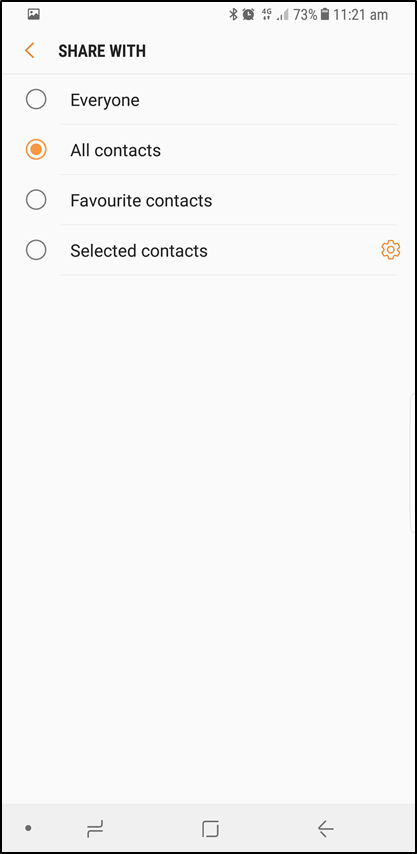 Please Note: You can select custom contacts by tapping on the Settings cog located next to Selected contacts.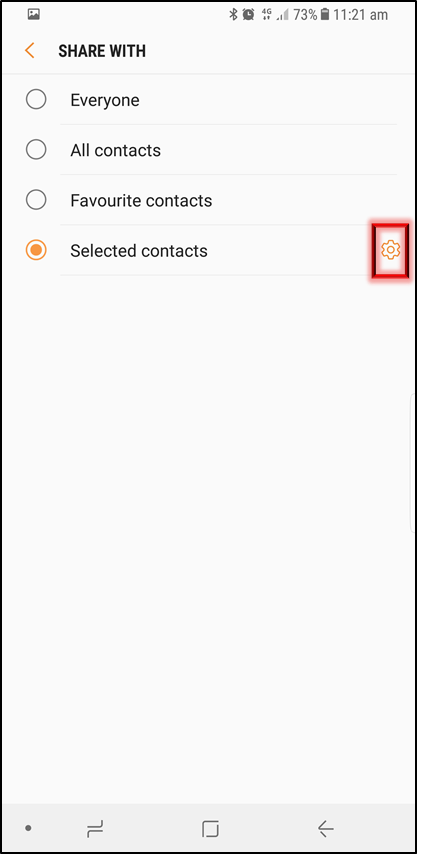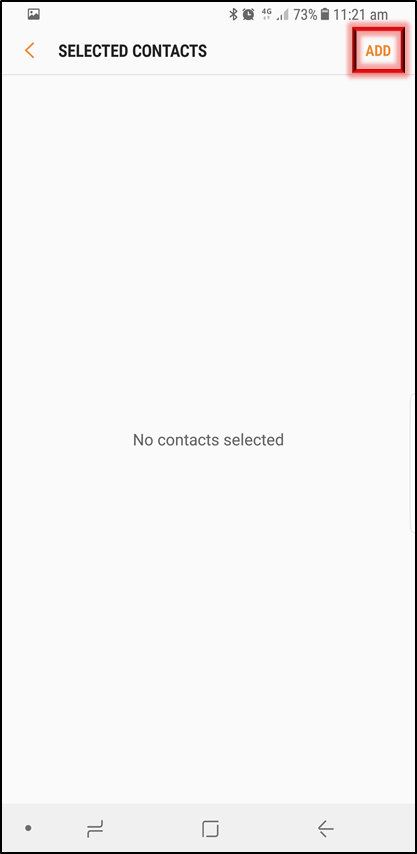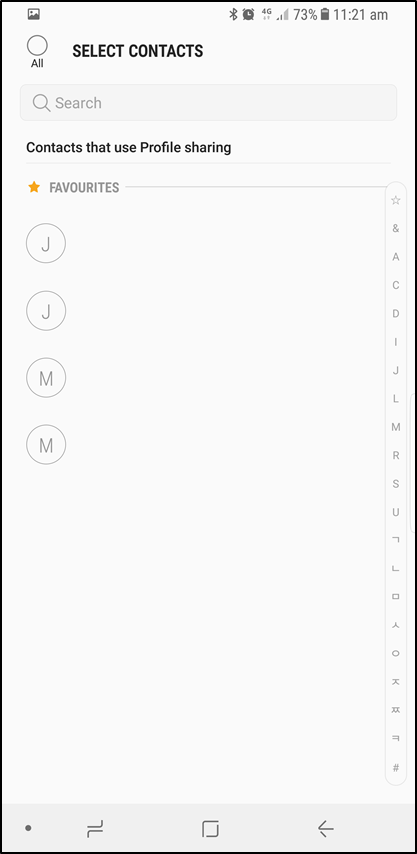 6
Tap on Shared content to share information about yourself in addition to your name, status message, and profile picture.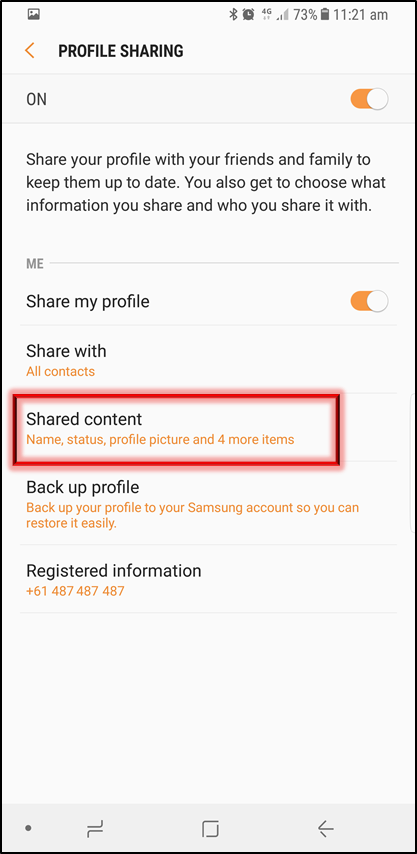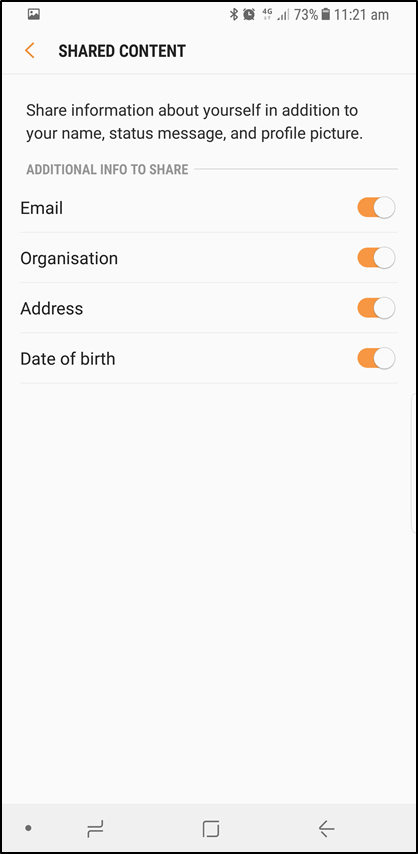 7
Tap on Back up profile, to back up your profile to your Samsung account so you can restore it easily at a later time. Once the data to back up has been finalised, tap on Back up now to proceed.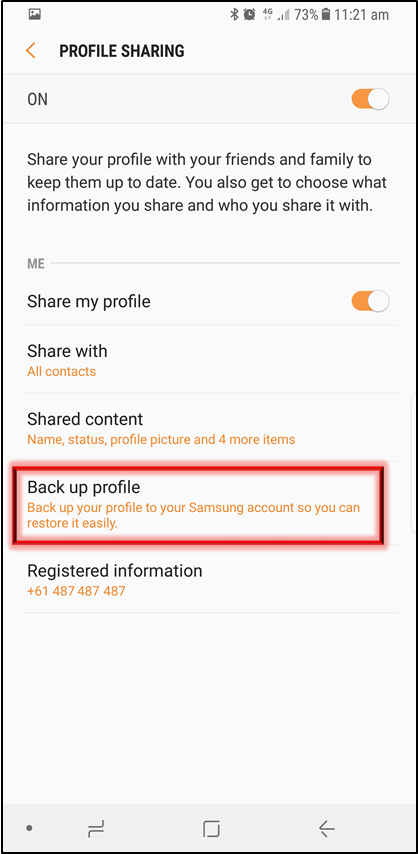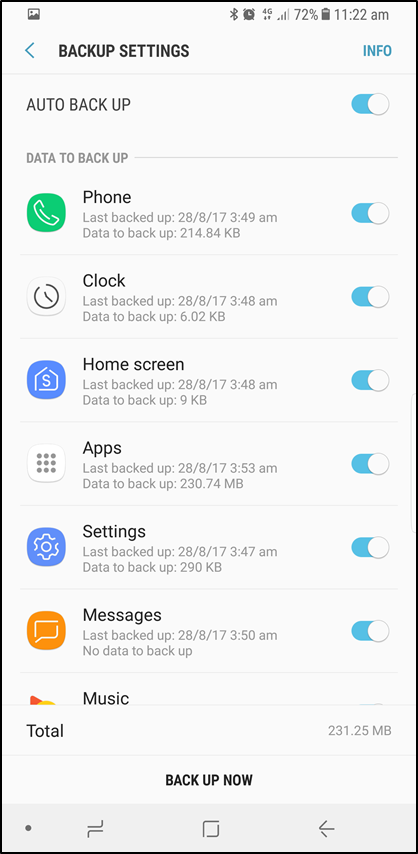 8
Tap on Registered information to view your Basic information, Software version and Legal information, such as the Terms & Conditions and the Privacy Policy. The registered phone number is read off of the SIM card and cannot be changed.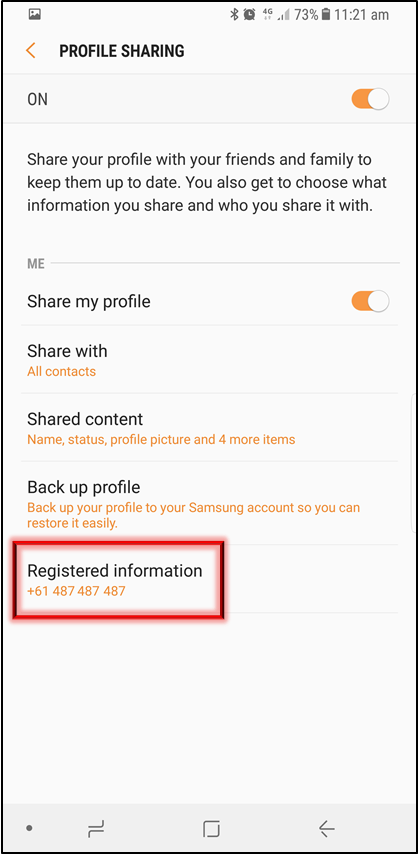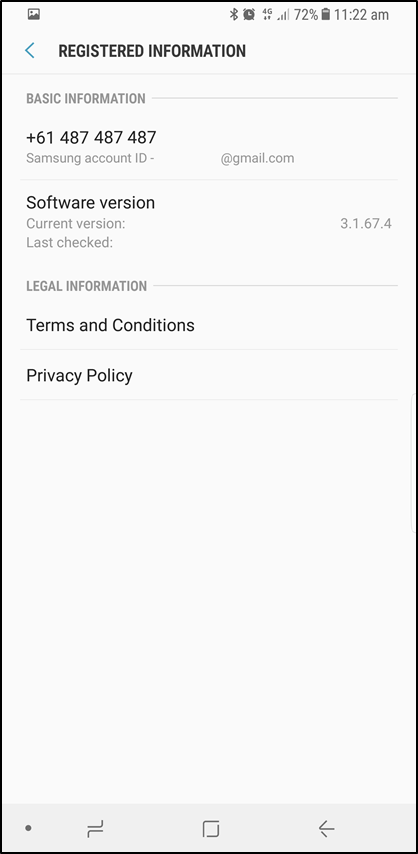 9
Profile sharing has been successfully set up.
How to use Profile Sharing: Android 9.0 (Pie)
1
Open your Contacts app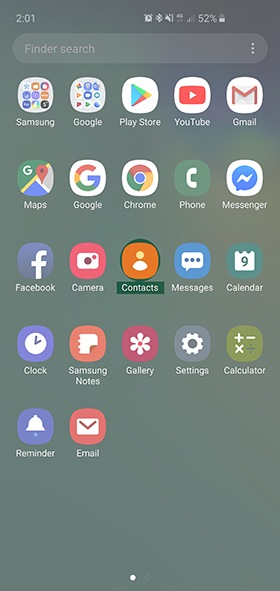 2
Tap on the 3 Line Menu button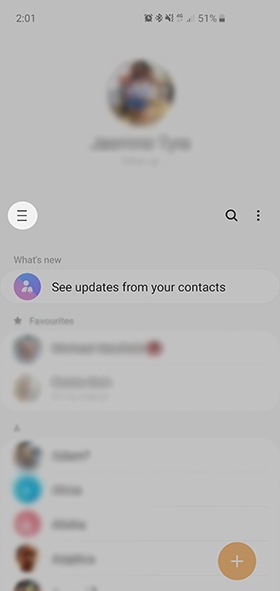 3
Select the Settings cogwheel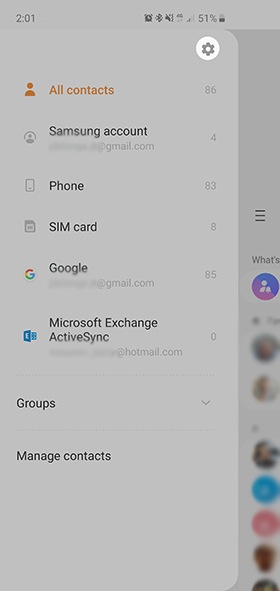 4
Select Profile Sharing
5
Agree to the Samsung Social T&C's and Privacy Policy then tap Next
6
Verify your mobile number then tap on the Verify button
7
Tap on Upload to upload your contacts to Samsung Social
Editing your Profile Sharing information
1
Head to Profile Sharing and tap on Select what's shared
2
Tap on the below info and choose whether or not you'd like to share this information. You can choose from the drop downs; Share with everyone, Share with contacts or Don't Share. When you're happy with the changes, tap on Apply.
3
Head back to the contacts homepage and tap on your Profile to customise your personal info.
4
Tap on the Edit button to update your personal info
5
Select from the range a options provided in your profile and update or remove pre-existing information, then tap Save to apply the changes
Please Note: If you would prefer not to use the Profile Sharing feature at all or you don't like the way that it looks on the Samsung Contacts app, please click here for instructions on how to install other apps from the Google Play Store. Simply search "Contacts" to find an application that works best for you.
Did not find what you're looking for? We're here to help.
Face-to-Face Support

In-Store Support
Create a booking to see one of our friendly Samsung staff members at one of our Samsung Retail Stores.
Contact Us