&nbsp
Google Failed to Discover my Samsung TV
Understandably it can be frustrating to have set up your Google Home but having issues with it discovering your Samsung TV. The first thing to check is to make sure that the TV is a compatible model. Follow the steps below to find the model of your TV.
For a step-by-step guide on connecting Google Home to your TV, please refer to our page on How to Setup Google Home on a Samsung TV.

Please note: Only smart TVs from 2018 and onwards support Google Home.
Troubleshooting
If your TV is compatible, try some of these troubleshooting steps below.
1
Check to see if the voice assistant is connected to the correct SmartThings Locations.
2
Double check how many Locations the user has and ensure they select the correct Location during authorisation.
4. Reset Sync between TV and Google Home
After following the above troubleshooting steps and the problem is not resolved, reset the sync between your TV and Google Home.
1
Select the Account button in the bottom right.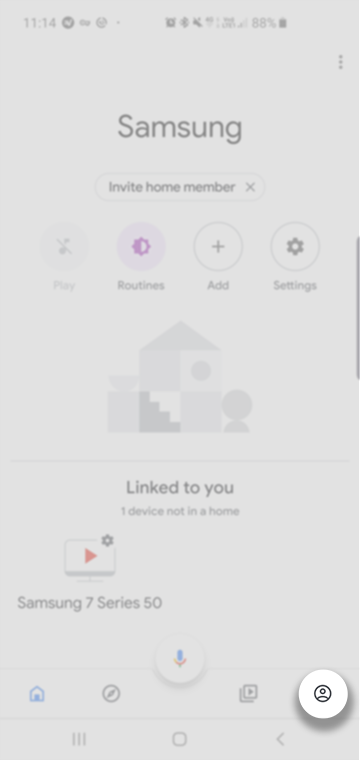 2
Select Settings.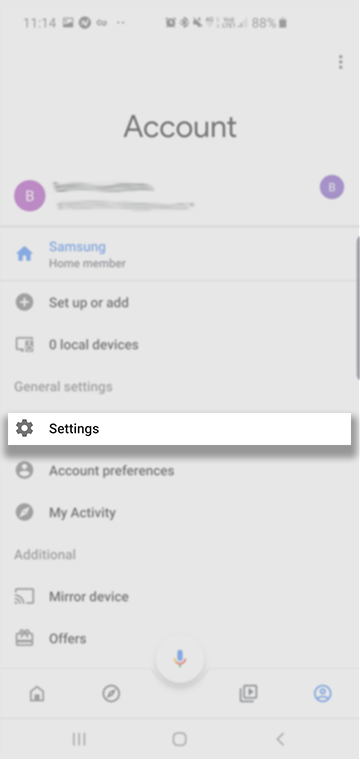 3
Select Home Control.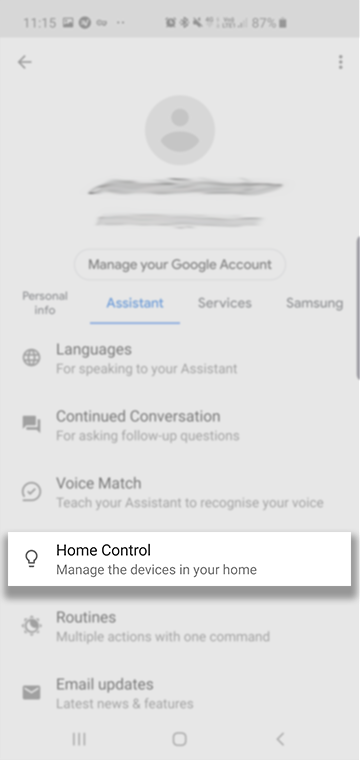 4
Select the plus symbol (+)
5
Select SmartThings from the list.
6
Enter your Samsung account credentials
7
Select the correct Location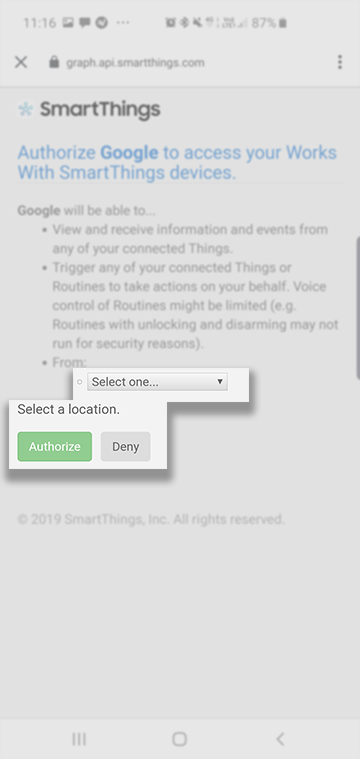 If you require more information, please consult the user manual from our Manuals & Downloads page. Otherwise, please get in touch with our Samsung Care Australia experts on 1300 362 603 (Toll Free in Australia) or contact our Chat Support team.