How to Setup Google Home on a Samsung TV.
Last Update date :
Oct 20. 2020

Please Note: The information on this page is for Australian products only. Sequences or settings will vary depending on location and/or where the product had been purchased. To be redirected to your local support page please click here.
Google Home brings the convenience of controlling your Samsung TV just by using voice commands. However, without first setting up Google Home on your TV, yelling voice commands at your won't get you too far.
Follow the registration and account linking guide below to get on your way.
1
Set up a Samsung Account on your TV, or if you already have a Samsung Account, simply sign in to your account by going to Settings > General > System Manager > Samsung Account > Sign In
2
Now connect the SmartThings app on your mobile device to your Smart TV. Please ensure that the Samsung Account you are using for SmartThings is the same as the Samsung Account on your TV.
3
Check that the TV can be controlled by the SmartThings app.
Now that SmartThings has been setup and you have signed into your Samsung Account on your TV, let's get started on setting up Google Home.
1
Open up the Google Home app on your phone. If you do not have the app on your phone, you can simply search for Google Home in the Google Play Store and download the app.
2
Select the Add '+' button.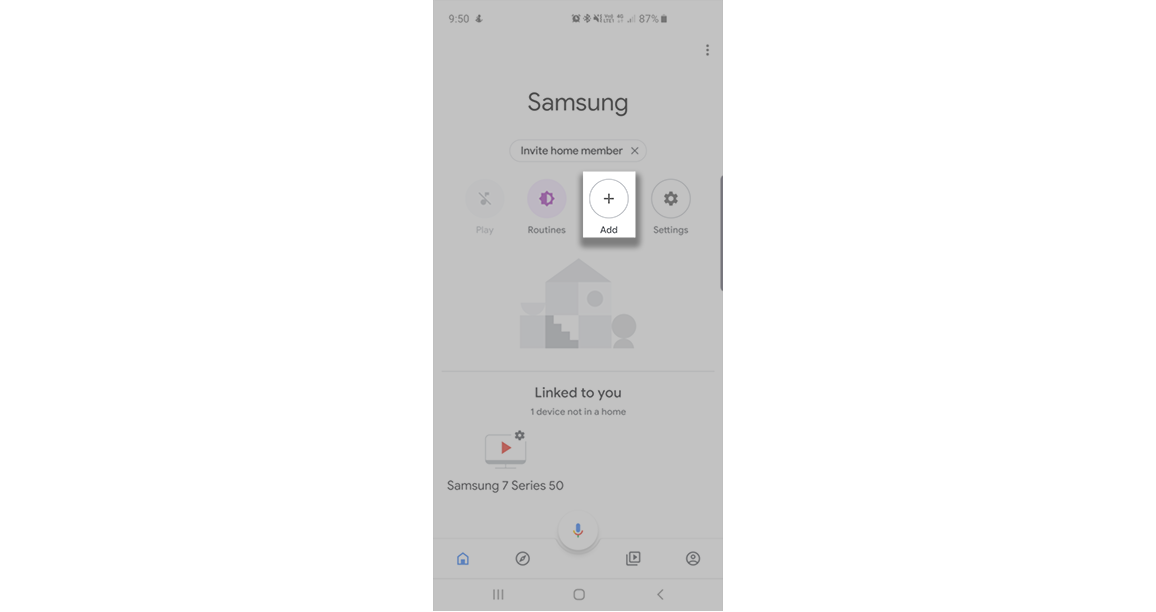 3
On the next screen select 'Set up device.'
4
Press on the text under the title 'Works with Google.'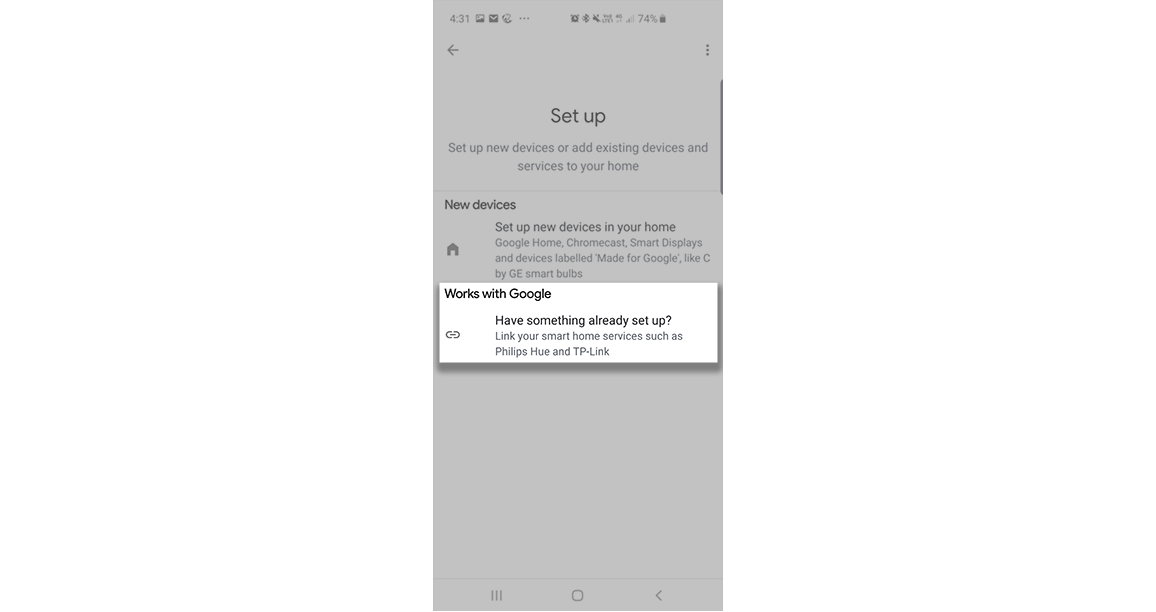 5
Here you will see a whole list of accounts. Scroll down until you see SmartThings and select it or search SmartThings by pressing the search icon in the top right-hand corner.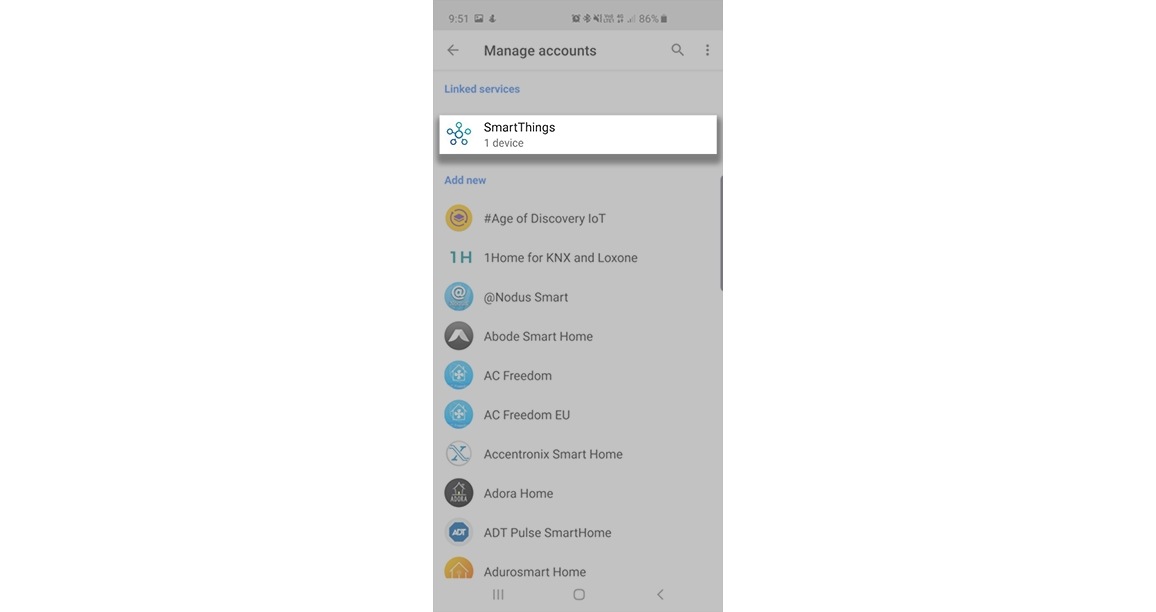 6
Once you have selected SmartThings, press the 'sign in with Samsung Account' and use the same Samsung Account which you used to sign in on the SmartThings app on your mobile.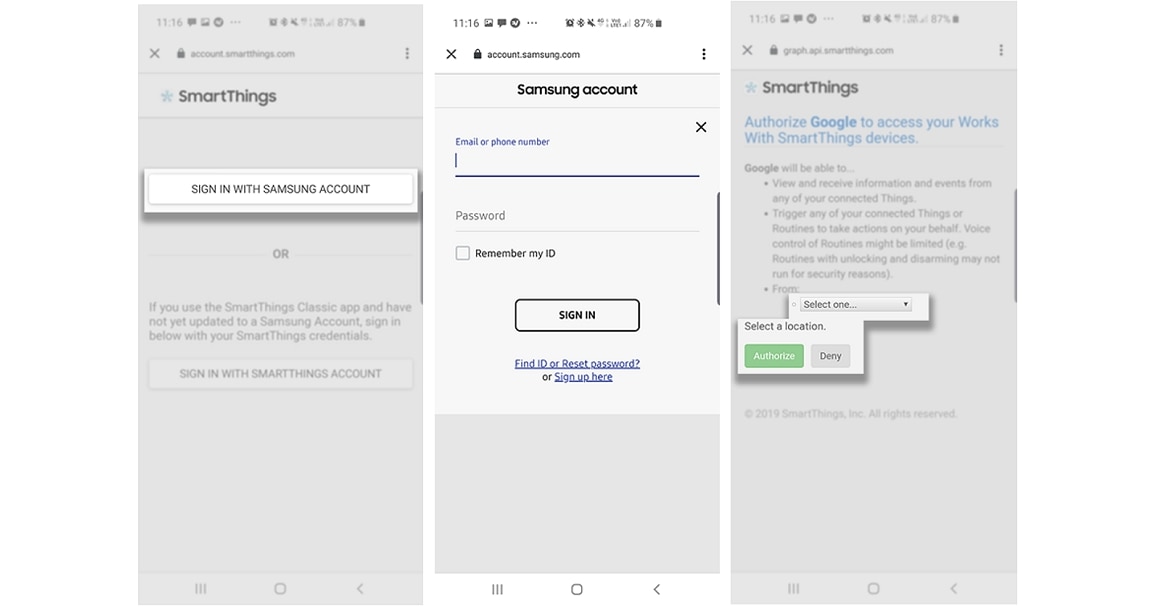 7
The TV will be added automatically.
If you require more information, please consult the user manual from our Manuals & Downloads page. Otherwise, please get in touch with our Samsung Care Australia experts on 1300 362 603 (Toll Free in Australia) or contact our Chat Support team.