Self Diagnosis on 2020 Smart TVs
Last Update date :
Dec 22. 2020
In previous Samsung TVs you have the option to perform tests on your TV depending on what issue you may have faced. Some of these tests may have been somewhat difficult to find in some instances. That's why we have now put them all in the one place.
Now, all you need to do is head into Device Care, select Self Diagnosis and then you can choose from Video Test, Picture Test, Sound Test, HDMI Troubleshooting, Signal Information, Smart Hub Connection Test and Reset Smart Hub.
Follow the guide below on how to get there.
1
Press the

Home button on your Samsung Remote control to bring up the Smart Hub and then select
Settings.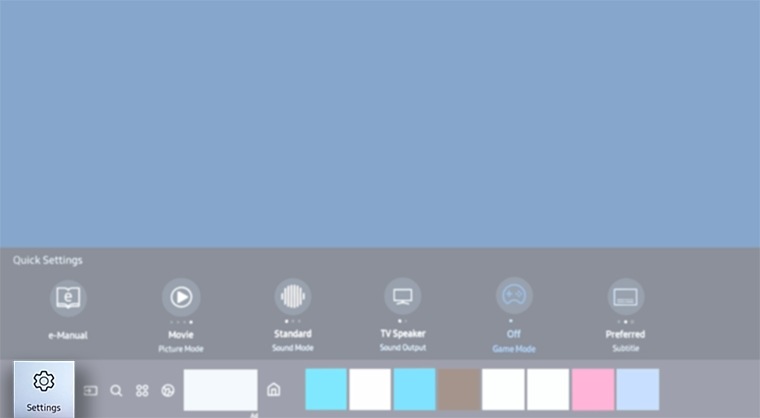 2
Scroll down to the

Support tab and then select Device Care.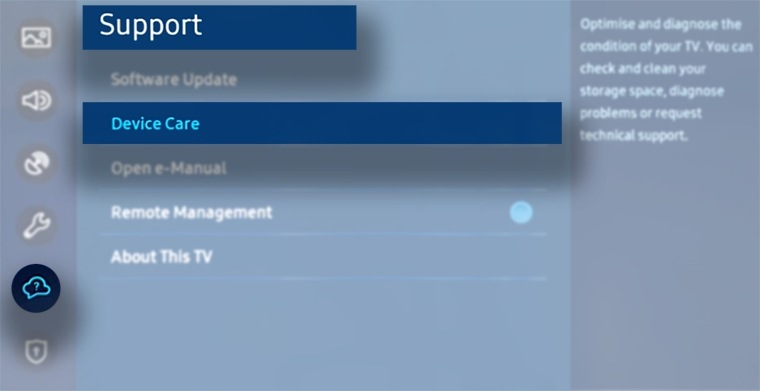 3
At first, it will check your device. Select Self Diagnosis from the options at the bottom of your screen.
4
On the Self Diagnosis screen, you can choose any of the tests as mentioned above.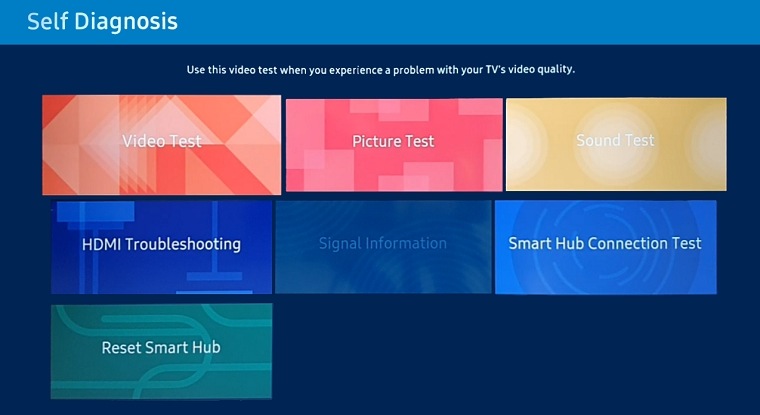 Troubleshoot Internet Connectivity for your Smart TV
Find out how to check your network and how to fix it if problems occur.
How to use the Device Care on your Samsung Smart TV
Device Care is TV diagnostic software based on TV data and shows the current TV's Operation Status at a glance.