What is Digital Noise Filter in my Smart TV?
Last modified :
Mar 21. 2018
Digital Noise Filter in Samsung Smart TV is used to reduce the analog noise that is created during signal transmission. It filters out the disturbance created so that the original images and sharp details can return to the screen.
Please note: Digital noise filter is embeded on 2015 and higher Samsung Smart TV under Sound (Press the menu button on your remote control, Menu > Sound). Using these options you may control the output quality of sound as you prefer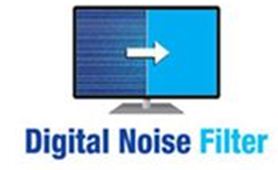 The Digital Noise Filter helps you to eliminate excess noise in a picture and reduces flickers caused by this. There are five options for setting Digital Noise Filter, please select one as you prefer:  
Off : Turns the Digital Noise Filter off.
Low : Sets the Digital Noise Filter to low.
Medium : Sets the Digital Noise Filter to medium.
High : Sets the Digital Noise Filter to high.
Auto : The Digital Noise Filter will automatically switch between high and low depending upon the incoming signals. 
Did not find what you're looking for? We're here to help.
Face-to-Face Support

In-Store Support
Create a booking to see one of our friendly Samsung staff members at one of our Samsung Retail Stores.
Contact Us