Galaxy Note10 - Multitask with picture-in-picture (SM-N970W, SM-N975W & SM-N976W)
Last Update date :
Oct 07. 2020
No matter how much you've got going on, you can always keep an eye on the video you're watching or directions to your destination. Picture-in-picture lets you multitask on your phone, and it's available for some of your favorite apps like YouTube and Maps. Once activated, it displays the app in a floating window that you can move around your screen.
Information provided applies to devices sold in Canada. Available screens and settings may vary for smartphones sold in other countries.
Display an app in picture-in-picture
When you're watching a video on your phone, there's no need to interrupt the entertainment to check your messages. Likewise, when you want to grab a bite to eat nearby before you drive to a concert, you can keep your navigation up on the screen while you search for restaurants.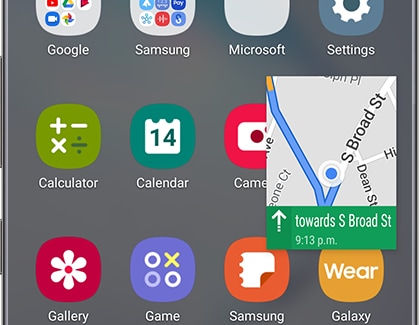 Popular apps that support picture-in-picture windows include YouTube, Maps, Chrome, Duo, and more. While steps may vary slightly between apps, for Maps, you will need to start a route to navigate to, and then touch the Home button. For YouTube, touch the Home button after you start watching a video to view it in a picture-in-picture window.

Not all videos in the YouTube app support picture-in-picture.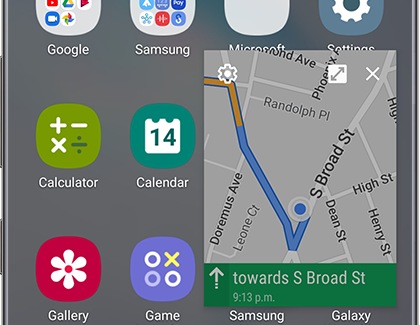 Touch and hold the picture-in-picture window to move it anywhere around your screen. You can also touch the floating window to display additional icons. Touch the Gear icon on the left to access the permission screen. You can also return to the app in full screen view or close it using the icons at the top right of the window.
Turn off picture-in-picture for a specific app
By default, the picture-in-picture feature is turned on, but you can turn off permission for specific apps if you'd like.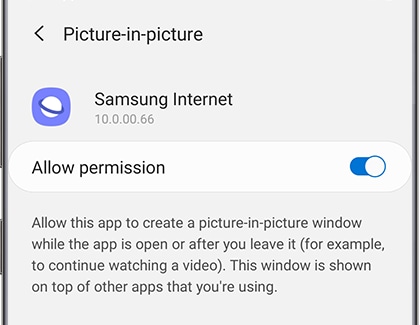 From Settings, search for and select Picture-in-picture, and then select Picture-in-picture again. You'll see a list of apps that are compatible with the feature. Touch the app you want to deny permission for, and then touch the switch next to Allow permission. Now you won't be able to use the app in a picture-in-picture window, unless you grant the permission again.

Please answer all questions.
The coding for Contact US > Call > View more function. And this text is only displayed on the editor page, please do not delet this component from Support Home. Thank you