5.1.4 Ch
Number of Channel
6
Number of Sound Modes (DSP)
25.4 kg
Gross Weight (One Packing)
Master Crafted Sound
To give you a simple solution for richer, room-filling sound we took all the dimensions of sound and engineered them into a single audio device.
The Ultimate Soundbar
Enter a new, unrivalled world of sound with the ultimate soundbar- Samsung's K950 featuring object-based sound powered by Dolby Atmos
Unrivalled cinematic sound
A comprehensive setup of 15 individual speakers is built into the K950 soundbar delivering a powerful and pure audio experience that is second to none. Three tweeters are devoted to recreating crisp, clear, high notes, while the eight mid-range drivers ensure that the mid-range frequencies are warm and lifelike. Additionally, four up-firing speakers deliver incredible object-based sound.
Experience more realistic home cinema
Even when playing movies and shows, that are not Dolby Atmos enabled, the K950 promises a more captivating and realistic experience providing phenomenal overhead and surround sound you have never heard before.
Take your home entertainment to the highest level
With K950's rear speakers you can enjoy the most realistic, multi-dimensional sound experience in your home without relying entirely on sound reflections off your walls. Physical rear speakers in the box enable you to experience true cinematic sound that makes you feel like you are part of the action.
Crystal clear and accurate sound in every seat
Featuring specifically engineered wide-range tweeters, the K950 delivers a wider sound coverage than conventional soundbars resulting in a larger sound stage for viewers. Gone are the days for only viewers in a small sweet spot enjoying the best possible audio quality - with Samsung's K950 everyone experiences equally impressive audio.
Greater flexibility without the wires
Knowing that low frequencies are non-directional, Samsung a more flexible audio solution: a wireless subwoofer. Enjoy the power of deep bass from a subwoofer you can place anywhere in the room - without extra cables.
A truly seamless 4K experience
Your UHD content, Ultra HD Blu-Ray Disc Player, and HW-K950 Soundbar. The perfect combination for incredible entertainment without missing out on the amazing content quality. With 4K Pass-Through, your 4K content will play seamlessly with the additional dynamic 5.1.4ch surround sound.
Unleash studio quality music into your home
There are no limits when it comes to music. Featuring multiroom functionality means you can enjoy your favourite songs not only in your living room, but in any room of your home by wirelessly connecting Samsung multiroom speakers to this soundbar. Get the best music experience with High Res Audio playback enabling you to listen to studio quality sound, at an even higher resolution than CD *.
* Track files have to be in lossless format such as FLAC, ALAC, AIFF or WAV.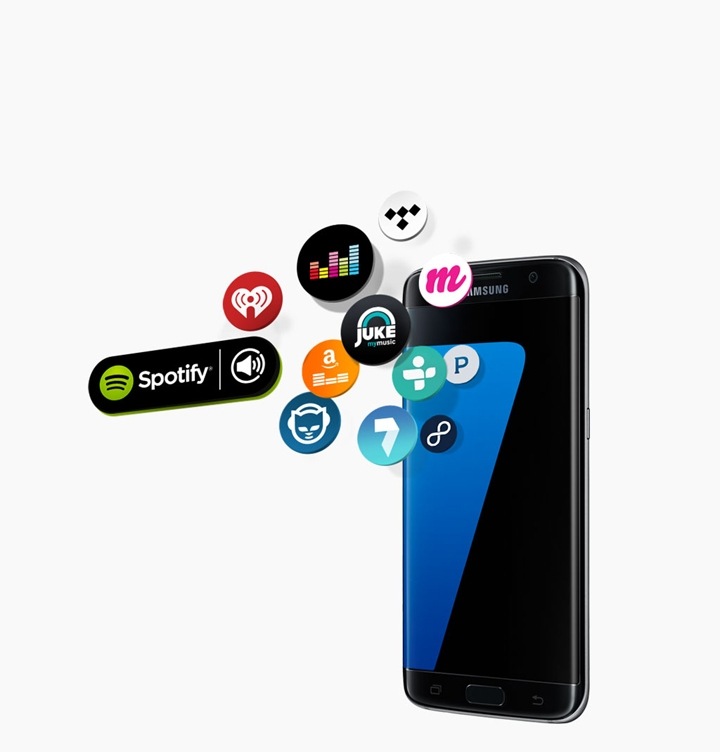 * Track files have to be in lossless format such as FLAC, ALAC, AIFF or WAV.
Get real, with HD Audio
Feel the sound and get into the action with stunningly realistic HD Audio. It preserves the quality and richness of the original sound using 96 ~ 192kHz/24bit sampling.
5.1.4 Ch

Number of Channel

500W

Total Power

6

Number of Sound Modes (DSP)

25.4 kg

Gross Weight (One Packing)

1274.0 x 590.0 x 261.0 mm

Gross Dimension (WxHxD): One Packing

43 W

Operating Power Consumption (Main)
Rated

4

out of

5
by
Otorti
from
Excellent soundbar system
The Sound is so good with crisp treble and powerfull well done subwoofer bass. Some has complained about the subwoofer, but note one essential thing: The bass is very dIfferent with the dIfferent apps. E.g. in Netflix the bass is trembling in the Samsung UHD 4k player M9500 app and can't be used. But the app in my Samsung TV is excellent and the bass is wonderful. And with Apple TV app you have a third option. This is unfortunate but try dIfferent solutions. One critical remark though: It can be difficult to have a constant connection Between TV and the 950 soundbar. Has Something to do with the Anynet function, I Think. But not a defining problem.
Date published: 2017-12-19
Rated

4

out of

5
by
Boxbrownie
from
Excellent Sound Bar, but some issues need correcting.
Such a clever and amazingly sounding system, having had the full 9.1 home cinema system before and not wishing to go that route in our new home we plumped for this bar two week ago, no regrets regarding the sound reproduction, truly excellent, but Samsung has some "cleaning up" to do with the software updates, mine has an annoying hissing from the rear speakers when on "surround" mode (which is most of the time), come on Samsung, make this the perfect solution?
Date published: 2017-01-21
Rated

3

out of

5
by
deanj
from
great soundbar but..
took ages to set up to get atmos. sound from front bar super however dreadful rear speakers which are almost silent due to being under powered
Date published: 2018-05-29
Rated

1

out of

5
by
Anonymous
from
Drops ARC connection often...poor
I have had the HK-950 for over a year now and fed up with it poor connectivity issues to my Samsung UHD TV ( you would assume this would be the best scenario) it constantly drops out of ARC mode and reverts to Wifi until you unplug everything...not worth the high price, don't buy.
Date published: 2018-12-28
Rated

1

out of

5
by
vinciego
from
worst sound experience ever
I paiod it a lot too much. It doesn't connect to my phone. Neither my computer. Can't change volume with remote. Can't have access to any surround. Don't even play netflix with surround : if i don't go to stereo EVERY episode I can't even hear anything.
Date published: 2018-11-09
Rated

1

out of

5
by
Mattbrough
from
More trouble than it's worth
When it works in Atmos mode it's impressive but it regularly crashes and needs to be reset. Missing DTS HD formats and terrible support for software updates not to mention appealing customer service now it has developed a hardware fault.
Date published: 2018-08-13
Rated

1

out of

5
by
Kasperraaby
from
Horrible - lack of updates and flawed.
First of all this is sounding great! But Samsung is causing their own system this bad a rating. It does not support Atmos through ARC which makes this product completely irrelevant for most people with a smart tv. Do not buy this. You will get nothing out of it.
Date published: 2018-07-02
Rated

1

out of

5
by
robatspeed
from
Riddled with bugs
It seems we all suffer from the same problem. It sets up fine (with ARC displayed on the soundbar screen). Then a few days later it stops working and there is no way to get it working again. I've tried calling Samsung but they couldn't fix it. This is ridculous
Date published: 2018-03-02
User manual & Downloads
Live Chat
How It Stacks Up
* Gorkana (within a set list of TV and AV media. Jan - Dec 2015).
** Which? Best Buy awarded to R1,3,5