Picture quality Has a new definition
By John Arche on 16th Oct, 2015
Do you ever find yourself wishing the pictures you see on your television set could look as sharp, crisp, detailed, immersive and beautiful as the world you see around you? Well, wish no more. Thanks to Ultra High Definition (UHD) technology, televisions can now deliver pictures so perfect you'd swear you were looking through a window.
UHD TVs achieve this new level of realism by squeezing 3840x2160 pixels into their screens versus the 1920x1080 pixels delivered by previous high definition (Full HD) TVs. This works out as four times as many pixels as HD, enabling UHD TVs to deliver a smooth, intensely detailed image that gets much closer to the definition you can see in real life.

The tiny size of the pixels in a UHD screen means you no longer have to put up with flaws associated with lower resolution displays such as jagged edges around curved or angled objects; visible pixel structure; or limited image depth. But that's just the start. Having so many more pixels to play with also allows UHD TVs to produce more refined colour, subtler textures, better shadow detailing in dark picture areas, and an enhanced sense of depth and space in the image. Especially when coupled with cutting edge features like the Nano Crystal Technology in Samsung's SUHD TVs, which can reproduce over one billion different colours, and the Auto Depth Enhancer system in all Samsung curved TVs, which adds levels of contrast to the picture that really entice you into the action.
"The biggest step forward in TV picture quality since the arrival of colour."
With so many advantages to its name, it's no surprise that some people describe the UHD experience as being like watching 3D without needing any 3D glasses. The colour and depth aspects of UHD technology also mean that while it delivers its most impactful results on really big TVs, it's capable of improving your viewing experience on pretty much any size of screen.

And if all this wasn't good news enough, some TV and content makers have already taken UHD technology to the next level by also expanding their UHD TVs' colour and contrast ranges.
Samsung's SUHD TVs have led the way here, for instance, by combining native UHD resolutions with new Nano Crystal displays to produce pictures that contain levels of detail and ranges of colour much closer to the original vision of film directors, only previously available in digital cinemas.
Some UHD TVs - including all Samsung UHD models - also support high dynamic range (HDR) playback, where all those extra pixels you get with UHD join forces with ultra-bright, exceptional contrast level screens to deliver a much brighter, more subtly detailed and life-like image than anything the TV world has seen before. Mozart in the Jungle on Amazon Prime Instant Video is already available in High Dynamic Range. Combining HDR support with Samsung's Peak Illuminator and Precision Black technology means that even minute details in dark areas are accurately reproduced.
"Four times as many pixels as HD, enabling UHD TVs to deliver a smooth, intensely detailed image."
While UHD technology is a great starting point in your search for a new TV, it's certainly not the case that all UHD TVs are equal. Not all UHD TVs currently available for instance add the HDR content playback and exceptional picture quality that Samsung's TVs do. Also, some screens fail to meet Digital Europe UHD standards due to the limited number of red, green and blue colour pixels. To ensure you're getting a true UHD TV, look out for models which carry the Digital Europe Ultra HD logo (rest assured all Samsung SUHD and UHD TVs carry this logo!).

Despite the efforts being put in to creating UHD films and TV shows that unlock the full potential of the new wave of UHD TVs, there will inevitably still be times when you have to watch non-UHD content on your new UHD TV. This is where the processing power and picture quality know-how of different TVs really comes into its own. In other words, only the most powerful TVs, such as Samsung's SUHD & UHD TVs with their Octa and Quad-Core processors and upscaling technology, will be able to bring today's Blu-rays, DVDs and TV broadcasts into the UHD age.

There are a number of Hollywood studios - Twentieth Century Fox in particular - actively involved in creating UHD content for distribution via internet streaming services like Netflix with shows such as Narcos and Marvel's Daredevil. You just need to make sure any UHD TV you buy is compatible with both of these key UHD content sources. Again, you should look out for the Digital Europe Ultra HD logo to ensure this is the case.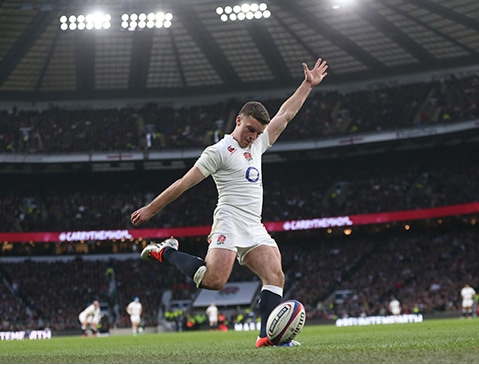 Almost every part of the TV world is now deeply committed to a UHD future, and all the evidence suggests that UHD together with wider colour ranges and HDR is about to give us the biggest step forward in TV picture quality since the arrival of colour. So if you're in the market for a new TV and you want that TV to be as stunning to watch as it is futureproof, True UHD has got to be the way to go.

Explore Samsung's range of SUHD and UHD TVs