3 Reasons Why You Should Shoot
With Expert RAW
Want more control over editing photos? Look no further than the Expert RAW app.
The secret sauce of professional photographers is shooting in RAW. Instead of outputting a JPEG that has been compressed to the smallest file size possible at the expense of maximum detail, RAW gives photographers a way of accessing the uncompressed data of an image, straight from the camera sensor. Then they take advantage of all that data to finesse every aspect of an image in an app like Adobe Lightroom¹.

If you're not a pro, you might find the RAW image format to be hard to work with. RAW images tend to have a lot of static. But if you have a Galaxy S22 Ultra, S22+, S22 or S21 Ultra, an innovative camera app called Expert RAW² lets you effortlessly shoot in Linear DNG 16-bit RAW files with even greater clarity and a wider dynamic range than regular RAW files.

To showcase the power of Expert RAW, three professional photographers took their Galaxy S22 Ultras to shoot in three very different environments—the jungle, the mountains of Australia and the misty beaches of San Francisco—and shared their stunning results.
Award-winning camera
Discover how the Galaxy S22 Ultra raises the bar for mobile photo and video performance.
Image simulated for illustration purposes. Actual UI may be different.
Stay laser focussed
Whether you're shooting a spider nearly invisible to the human eye or a dangerous predator from a distance, having control of your camera lenses is critical. For Samsung ambassador Shaaz Jung (@shaazjung), who specialises in wildlife photography, that's the true beauty of the Expert RAW app. "I noticed a significant upgrade with the S22 Ultra's 3x and 10x camera lenses when using the Expert RAW app," he says. "The colours are more accurate, and the details are incredible."³

By manually focussing the Galaxy S22 Ultra's new lenses with the Expert RAW app, Jung brought out details of an ornate flying snake, including the jungle reflected in its eye. "Capturing this colourful subject really epitomises the true power of the Expert RAW app."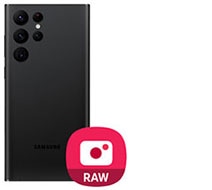 Best on Galaxy S22 Ultra
For the full Expert RAW experience, check out our mightiest smartphone camera yet.
Image simulated for illustration purposes. Actual UI may be different.
Illuminate the dark
Capturing long-exposure images on the misty beaches of the Bay Area at night can be a difficult task. But with the Expert RAW app on his Galaxy S22 Ultra, San Francisco–based photographer Michael Shainblum (@shainblumphotography) achieved just that.

Using the app, Shainblum manually adjusted the camera ISO, so that his sensor was recording just the right amount of light for the effects he wanted to create. Expert RAW also let him tweak the camera shutter speed, keeping it open long enough to register the dim pre-dawn light. "Those two features were absolute game changers for the kind of photography I do," he says. The results are ethereal long exposures of the rising tide and luminous photos of the Golden Gate bridge at night.

Further adjusting the photos in Adobe Lightroom¹ really makes them shine. "Post-processing is where I'm really able to harness the emotion of a scene," he explains. That can be hard to achieve with normal JPEGs; they're just too flat. But thanks to Expert RAW's improved Linear DNG 16-bit RAW files, Shainblum had the dynamic range he needed to bring out the mood he wanted.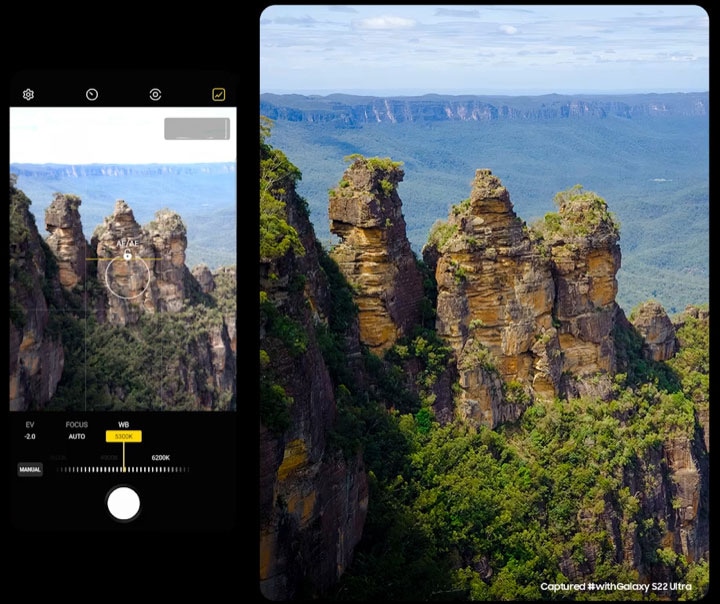 Image simulated for illustration purposes. Actual UI may be different.
Make blue hour even bluer
The colours we see in real life aren't always what we see through the lens of a camera, explains Australia-based nature photographer Gab Scanu (@gabscanu).

That's where white balance comes in. White balance is when you calibrate what "pure white" in an image is supposed to look like, so the rest of the colours on the spectrum pop accordingly. By adjusting colour balance, you can make oceans look wetter, forests more verdant and deserts more blistering. "There's no right or wrong way to use colour balance; it's just a creative choice," Scanu says.

For his shoot in the Blue Mountains National Park in New South Wales, Scanu first used the White Balance tool in the Expert RAW camera app to ensure the colours he was seeing through his Galaxy S22 Ultra matched the cooler hues he saw with his naked eye. After the shoot, he used Quick Share⁴ to send the files to his Galaxy Tab, where he opened them in Adobe Lightroom¹ to adjust the exposure and contrast to tweak the details. "It allowed me to control the colour," he says, making the Blue Mountains as blue on a computer as they are in reality.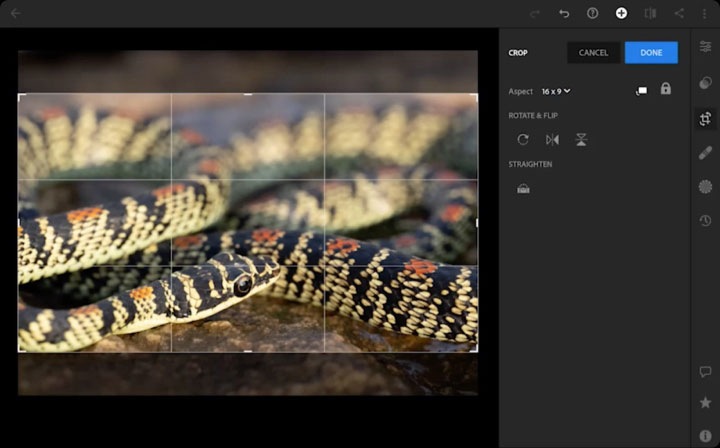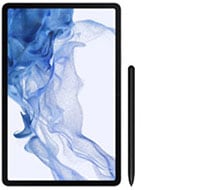 Editing made easy
Post-processing is smoother on a device with a larger screen⁵ like Galaxy Tab S8, where you can edit your Expert RAW photos with the S Pen for improved control.
Image simulated for illustration purposes. Actual UI may be different.
Fine-tune your shots
The beauty of shooting in Expert RAW is having access to all the uncompressed data from when you tapped the shutter button. Easily send those Linear DNG RAW files to other Samsung Galaxy devices with Quick Share⁴, then open them in a post-processing app like Adobe Lightroom¹. Using the Samsung Expert RAW Lightroom profile, play with the highlights, balance, shadows and other settings to make your vision truly come to life.
See how the pros use Expert RAW
Wildlife Photography with Shaaz Jung
Long Exposures with Michael Shainblum

Nature Photography with Gab Scanu
All photographs were shot on Galaxy S22 Ultra and edited in Adobe Lightroom.
¹Download from the Galaxy Store to get a complimentary 2 months of Adobe Photoshop Lightroom. Valid until 2/28/2023. Valid for all countries excluding China. Terms apply. Visit Adobe.com to learn more.
²The Expert RAW app is available at Galaxy Store only for Galaxy S22 Ultra, S22+, S22 and S21 Ultra.
³Compared with Galaxy S21 Ultra.
⁴Quick Share is available on devices with One UI 2.1 or above, with Android Q OS version or higher installed. Bluetooth Low Energy and Wi-Fi connection are both required for Quick Share use.
⁵Compared with Galaxy S22 Ultra.
Ready to experience
the power of Expert RAW?
You'll need the right mobile cameras.
Follow @SamsungwithGalaxy on Instagram to find inspiration from our creator community, then share your photos #withGalaxy