Framed Art Collections in your everyday space.
¹ Available Art displayed may differ from image shown. Some art may require purchase or subscription with Art Store.
Bring the beauty of art onto your screen and into any room. No matter the occasion, choose from a library of artwork to suit your mood.

Choose an Art Collection that's right for you
Art Mode: The Samsung Collection
Enjoy browsing through thoughtfully curated artwork and photography
specific for The Frame, and update as often as you'd like.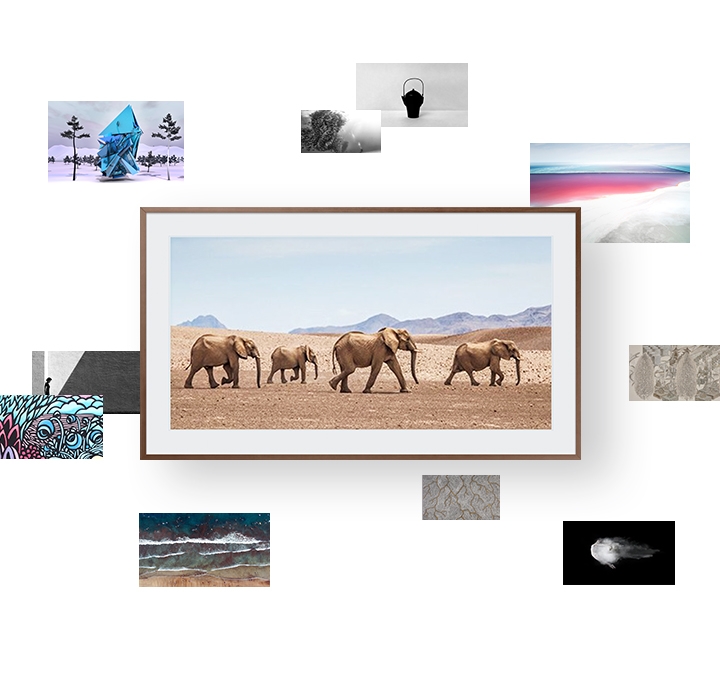 Frame those personal moments
Art Mode: My Collection
Share life's favorite moments and upload your own photos. It's easy, just send your photos to The Frame via your smartphone, or connect your USB flash drive through the One Connect Box™.³
³ Personal photos uploaded to The Frame will be displayed at the original resolution. Displaying 4K(3840*2160 pixels) and above images is recommended.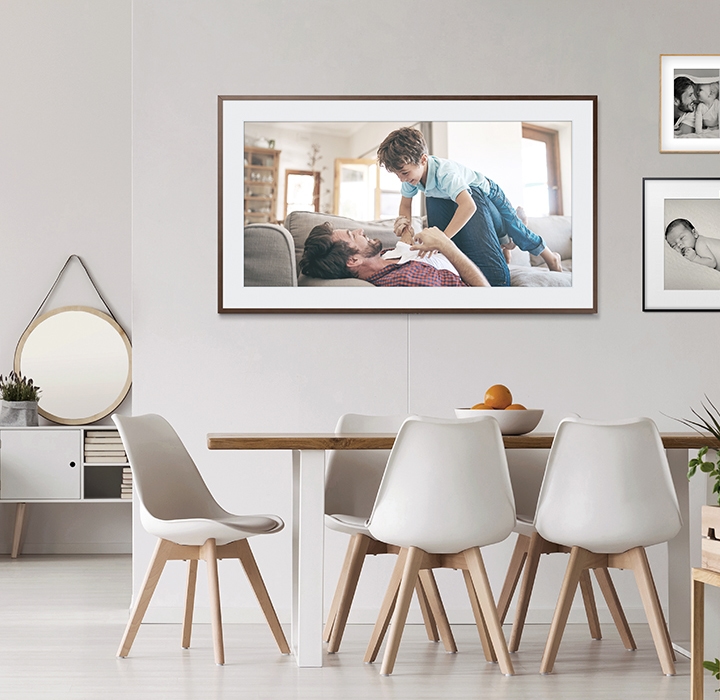 Enhance your everyday space with a Masterpiece²
Subscribe to the Art Store
Discover an ever growing variety of art collections in the Samsung Art Store. Sign up for membership or purchase individual pieces through your Samsung account to display incredible pieces of art from popular artists and museum collections across the globe.
² Available Art displayed may differ from image shown. Artwork from Art Store require purchase or subscription using your Samsung User Account.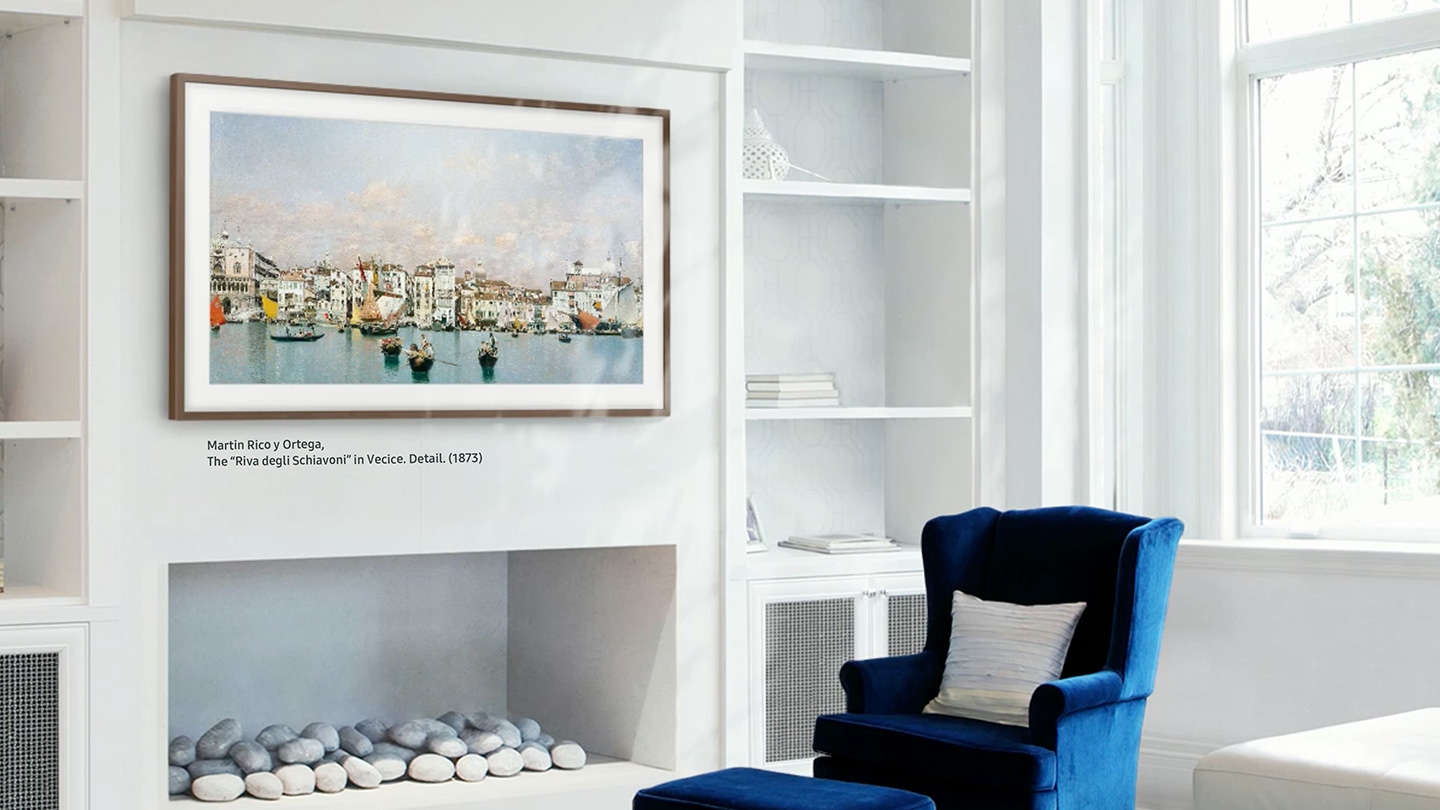 Find Art by Categories
Discover Your Style
Choose from colors to composition, experience an easy way to find art you love for all occasions.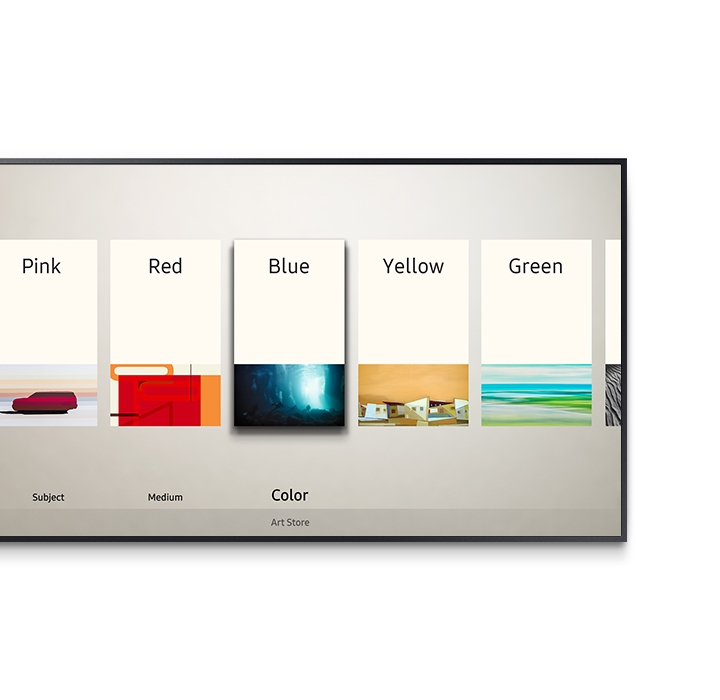 Art, curated by experts
Partners
Subscribe to the Art Store and discover collections of art from world renowned institutions and artists.

Watch how acclaimed Magnum photographers, Jonas Bendiksen and David Alan Harvey, describe their inspiration.