Beauty that fits perfectly in any room¹
¹ Available Art displayed may differ from image shown. Some art may require purchase or subscription with Art Store.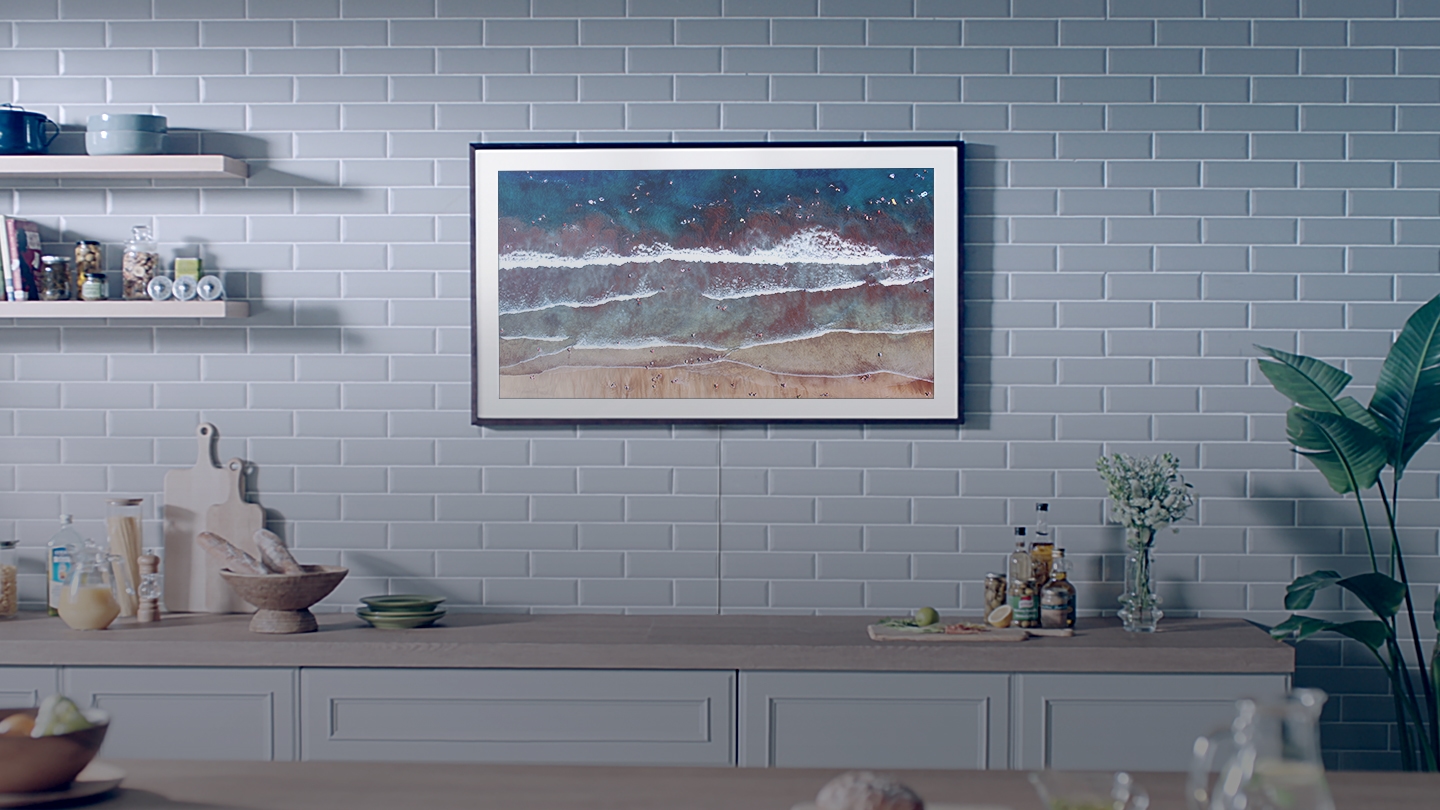 The elegance of The Frame TV goes beyond a 4K HDR crisp, clear picture and delivers ingenuity turning a screen into a personal art gallery. Every detail elevates a room with artistic appeal, including a design to sit flush on the wall and hide unsightly wires.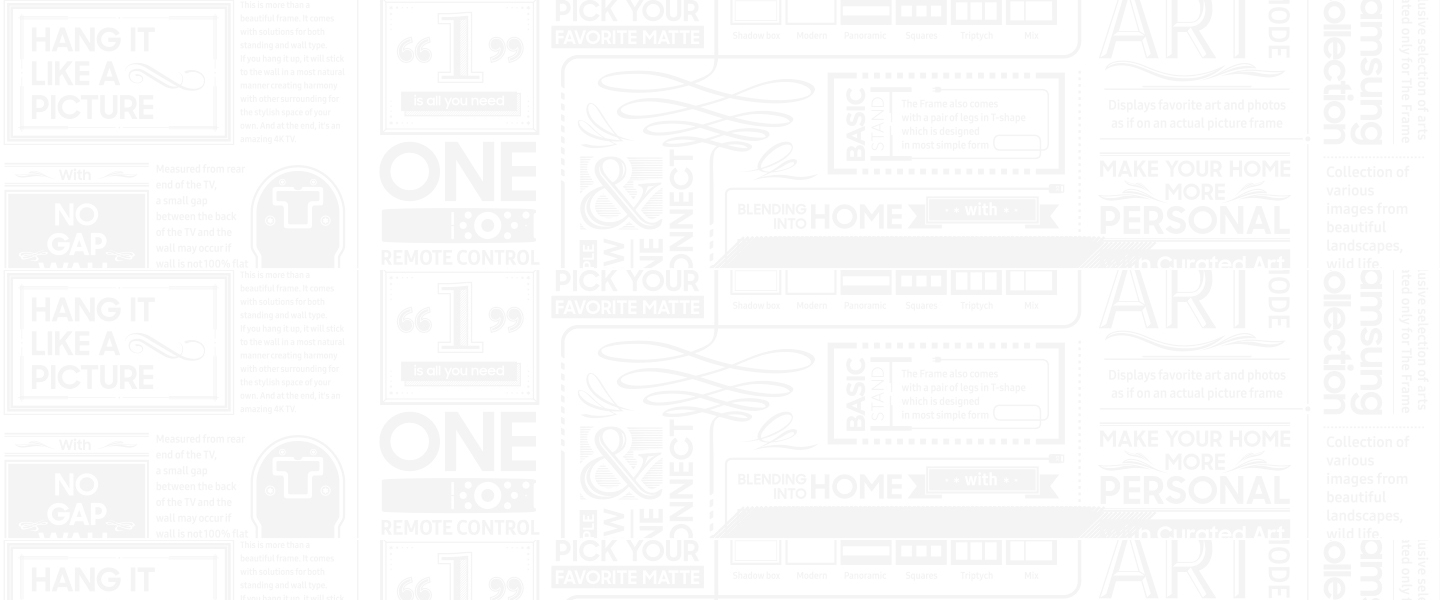 Designed with Ingenuity and craftmanship

Customize to your style
Customizable Bezel
The choice is yours when it comes to The Frame. Pick the ideal customizable frame for your space, taste, or artwork² — magnets make it simple to attach and detach for a different style.
² Each customizable bezel is sold separately.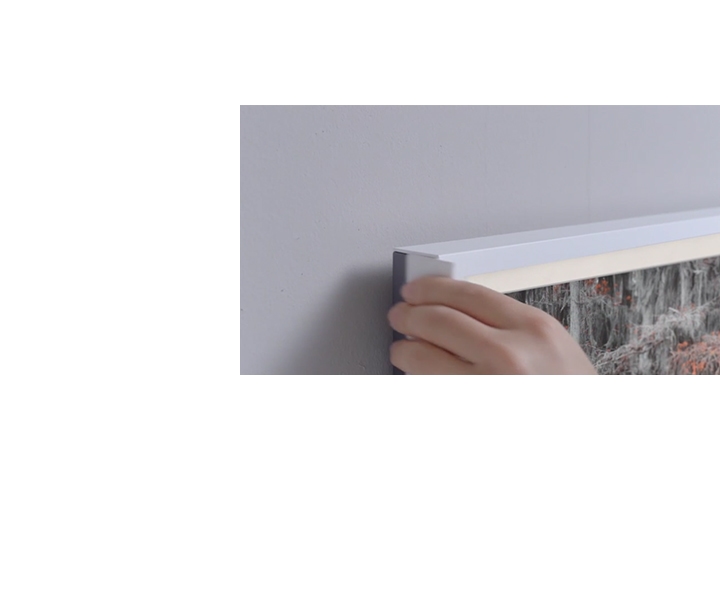 Hangs like a real frame
No Gap Wall-Mount
Our No Gap Wall Mount³ means just that. The Frame hangs flush to the wall just like a real picture frame.⁴ It's easy to tilt and adjust, and blends seamlessly with your decor.
³ Included with purchase of The Frame
⁴ A small gap between the wall and TV may occur if wall is not 100% flat or is constructed off-angle to the floor or if installed incorrectly.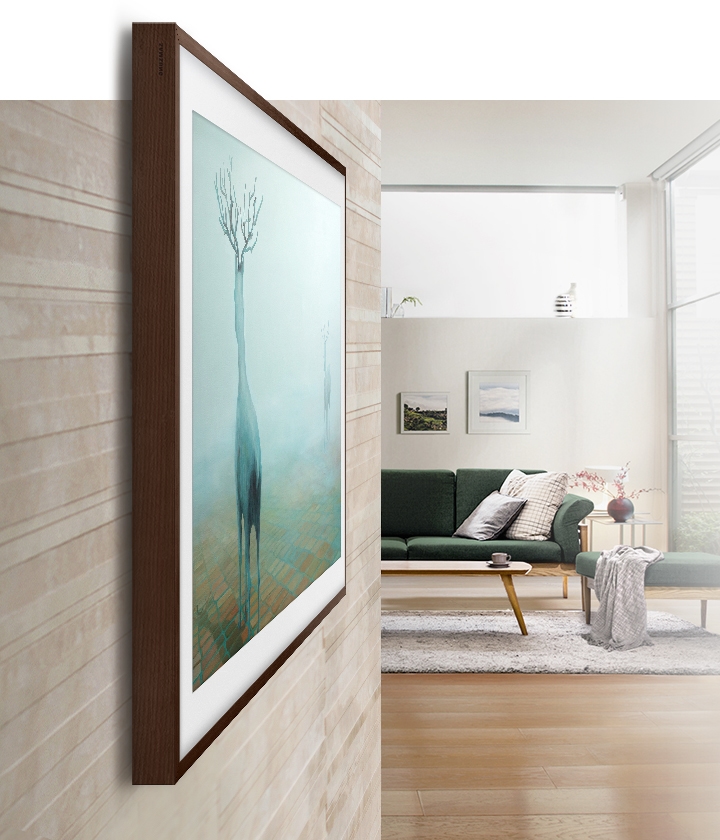 Tilt top and bottom for the ideal view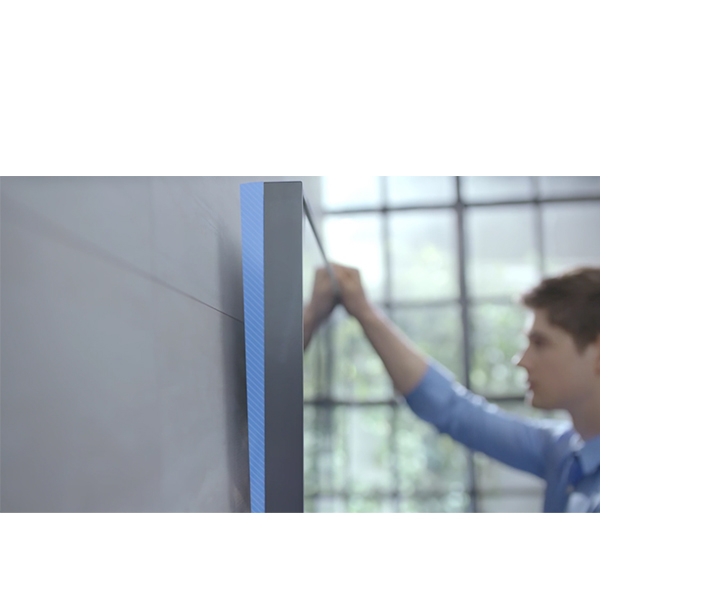 Adjust 6°⁵ left or right to get it beautifully level
⁵ The actual angle when tilting may vary by product size.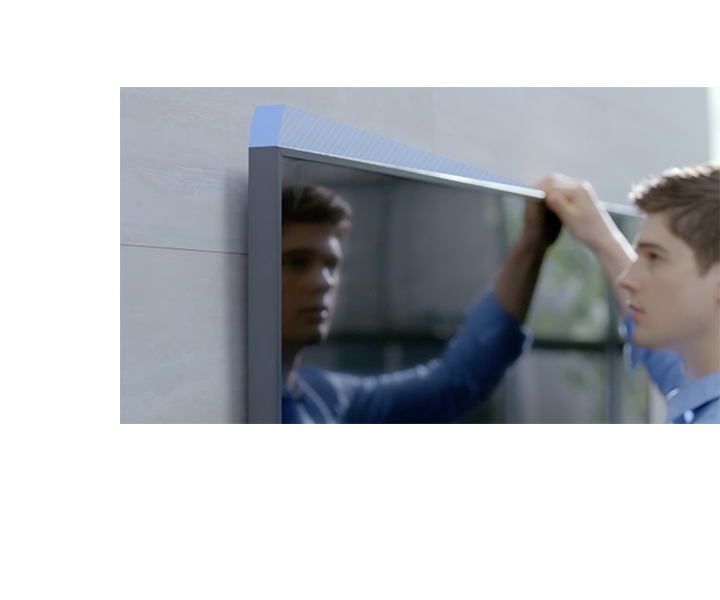 Keeps the view clean
One Invisible Connection
Make better use of your space. With a single, nearly One Invisible Connection™, you can connect all devices without any messy tangled wires. One slim cable connects your power and video gear to the TV.⁶
⁶ Devices must be connected to One Connect.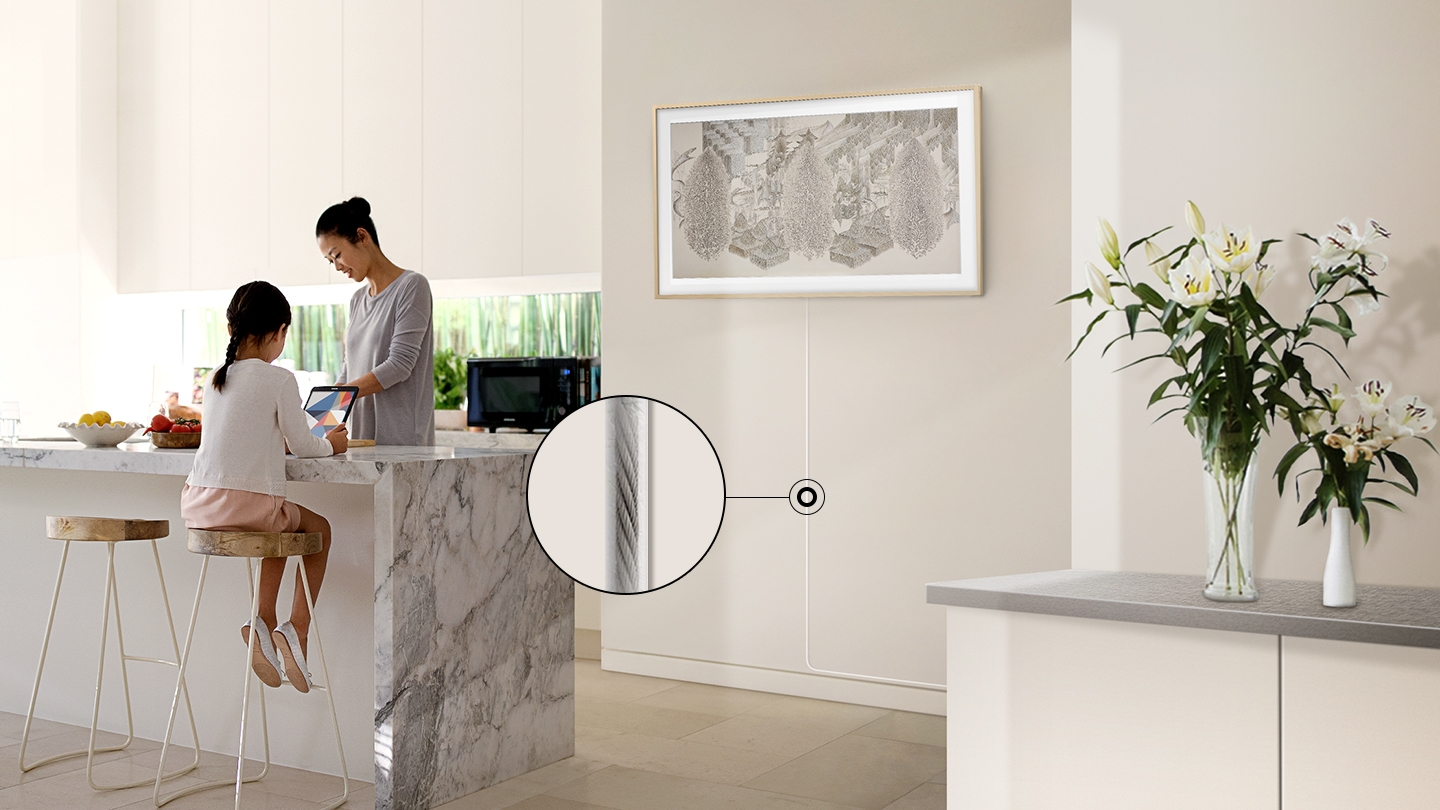 One Connect Box
The One Connect Box™ allows connected devices to be further away and not clutter.⁷
⁷ Compatible devices only.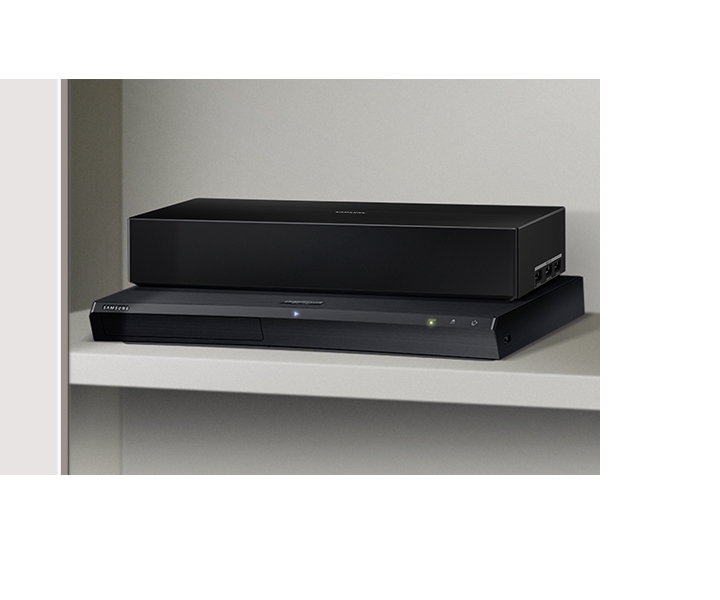 Transform your room
into a gallery
Studio Stand⁸
Think differently.
With the Studio Stand, place The Frame anywhere to match the style of the room. An elegant look that is stunning from any angle.
⁹ Studio stand and No gap wall mount are sold separately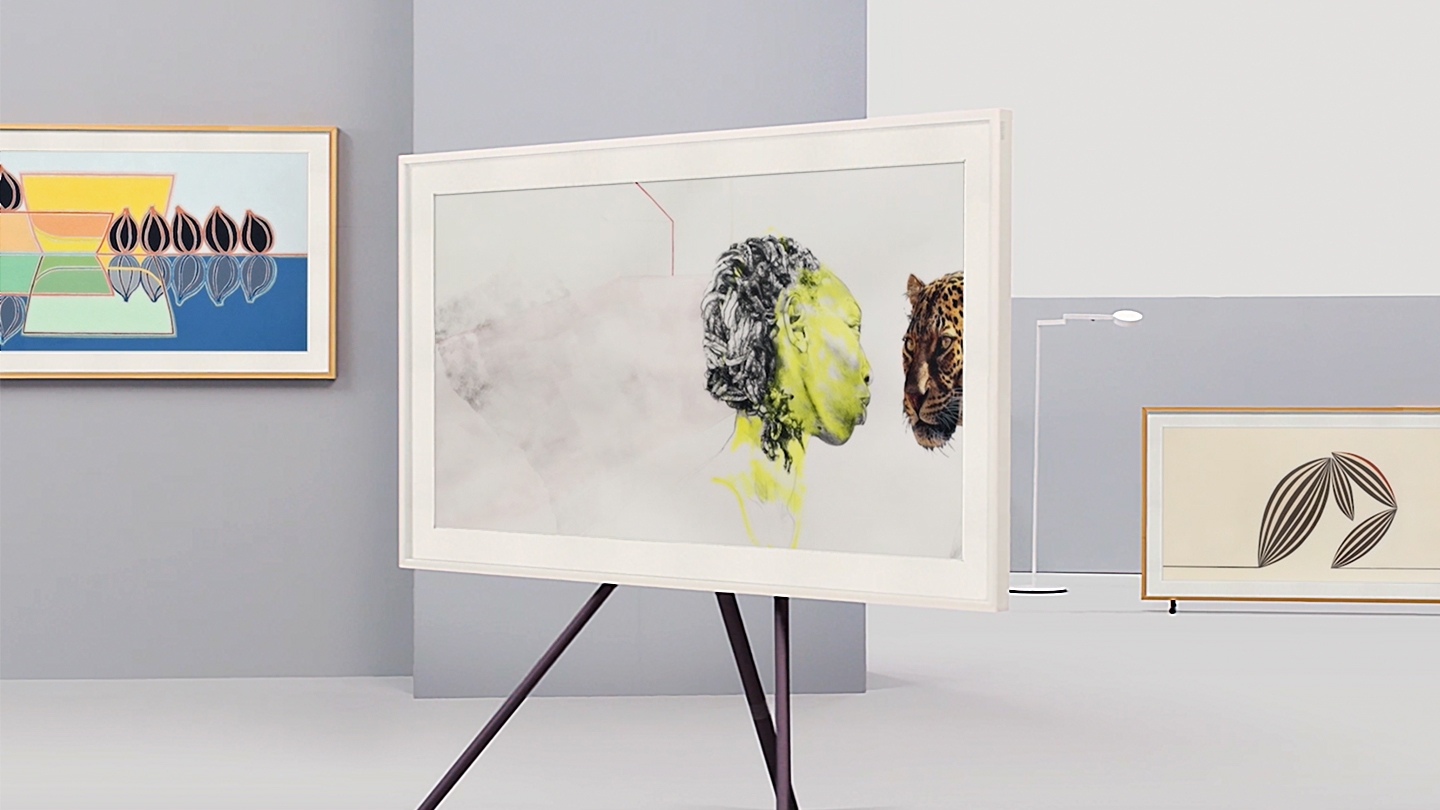 The Frame Designed for your space.

Curate your favorites
Favorites
Create your own gallery by selecting your favorite artwork to display all from one collection.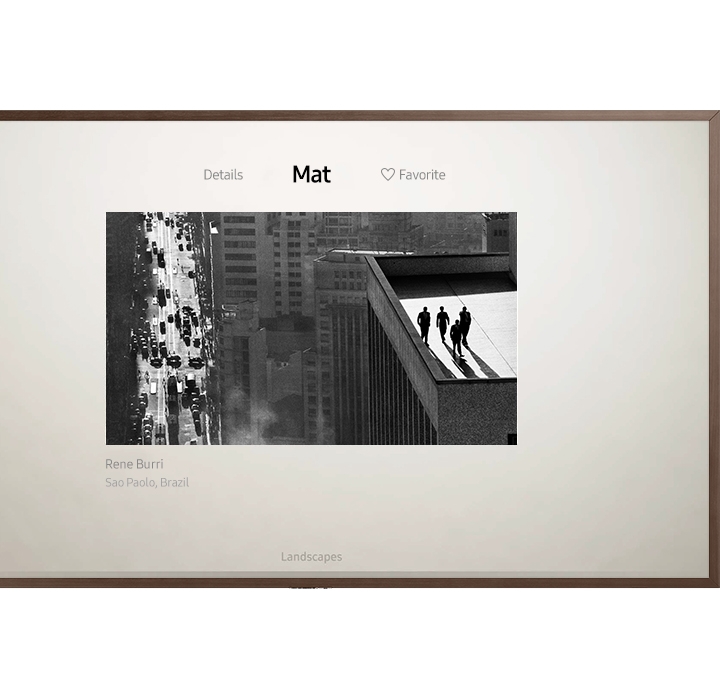 The right artwork at the right time
Enjoy the artwork you like at the time that you'd like it displayed. Select the art and set the duration it should be displayed on screen.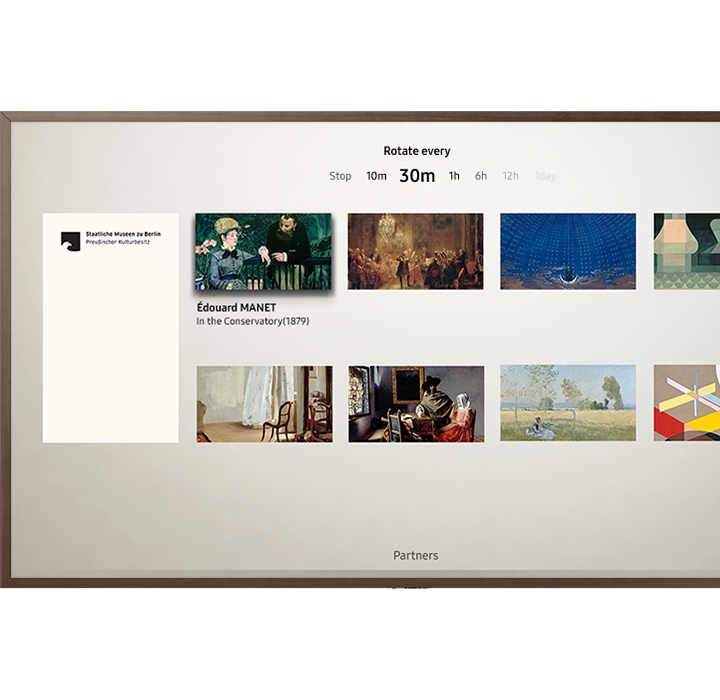 Senses your presence
Motion Sensor
When you're nearby, the Motion Sensor detects your presence and turns the screen on, so you can enjoy your favorite art while you're there. When you leave, it turns off to save energy.¹²
¹² Motion sensor operates when turned on in Art Mode. Performance may vary depending on lighting condition.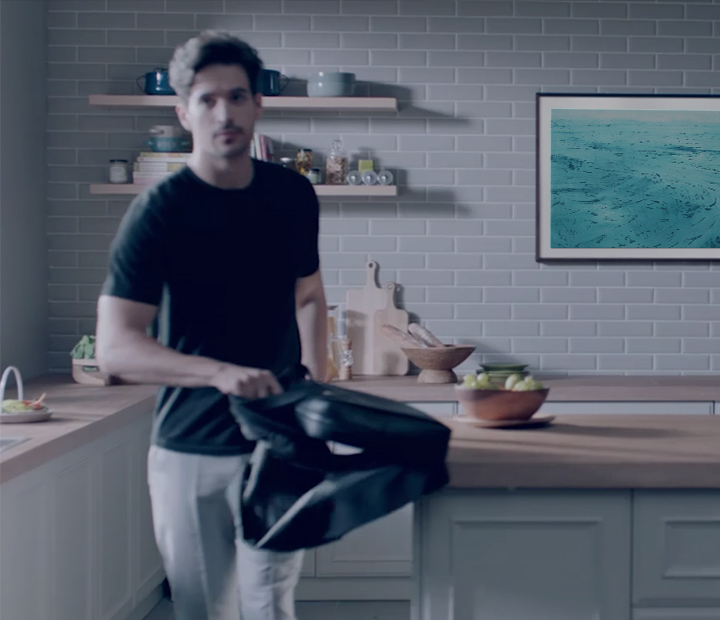 The ideal way to appreciate art all day long
Brightness Sensor
By detecting the ambient light, the Brightness Sensor automatically balances the screen's brightness and color tone for a natural illumination.¹³ So whether it's day or night, you can see your art how it was meant to be seen.
¹³ Performance may vary depending on the ambient brightness level.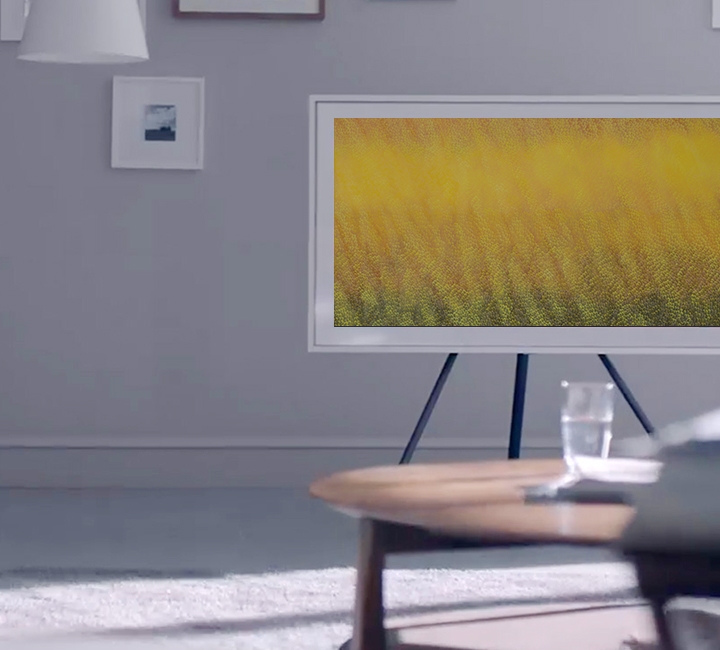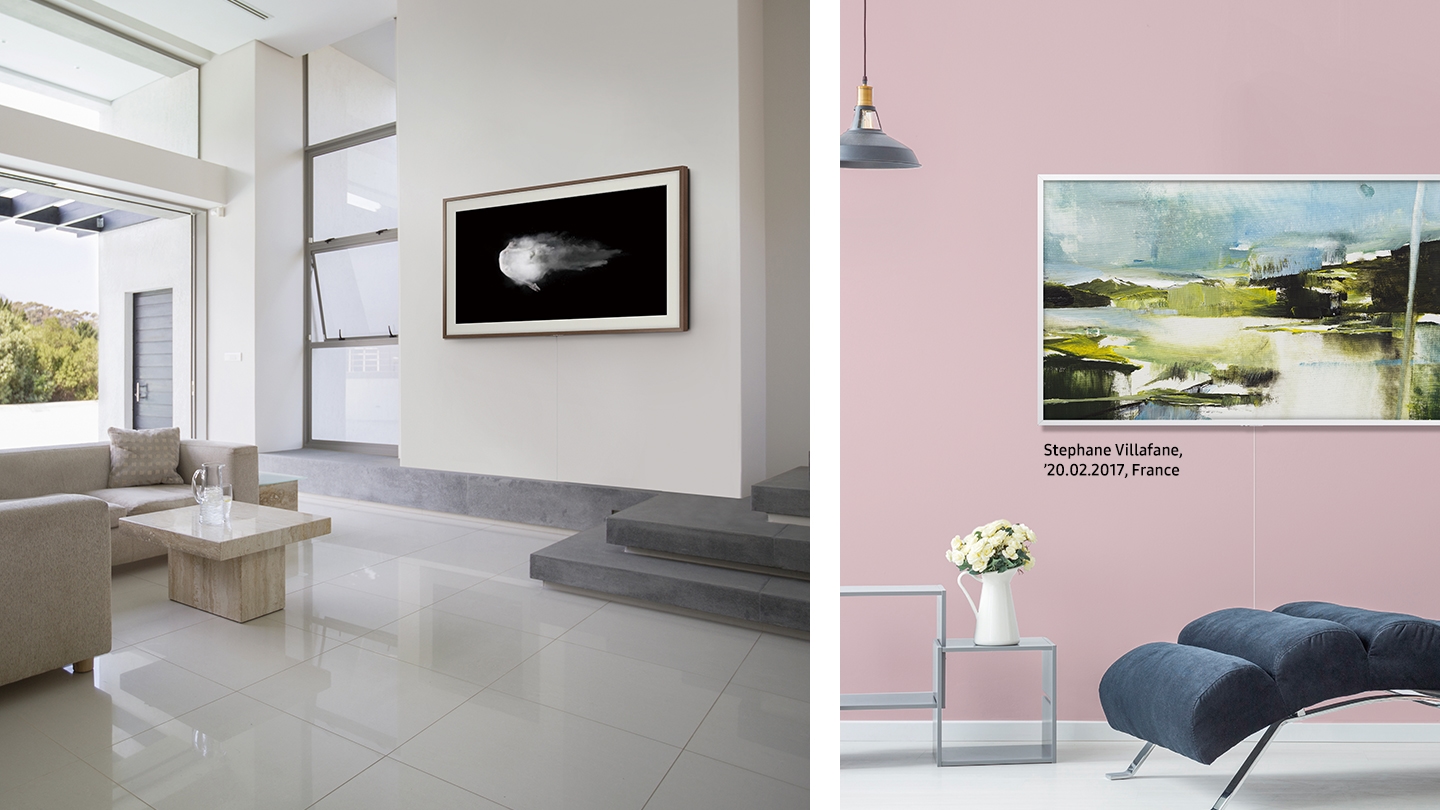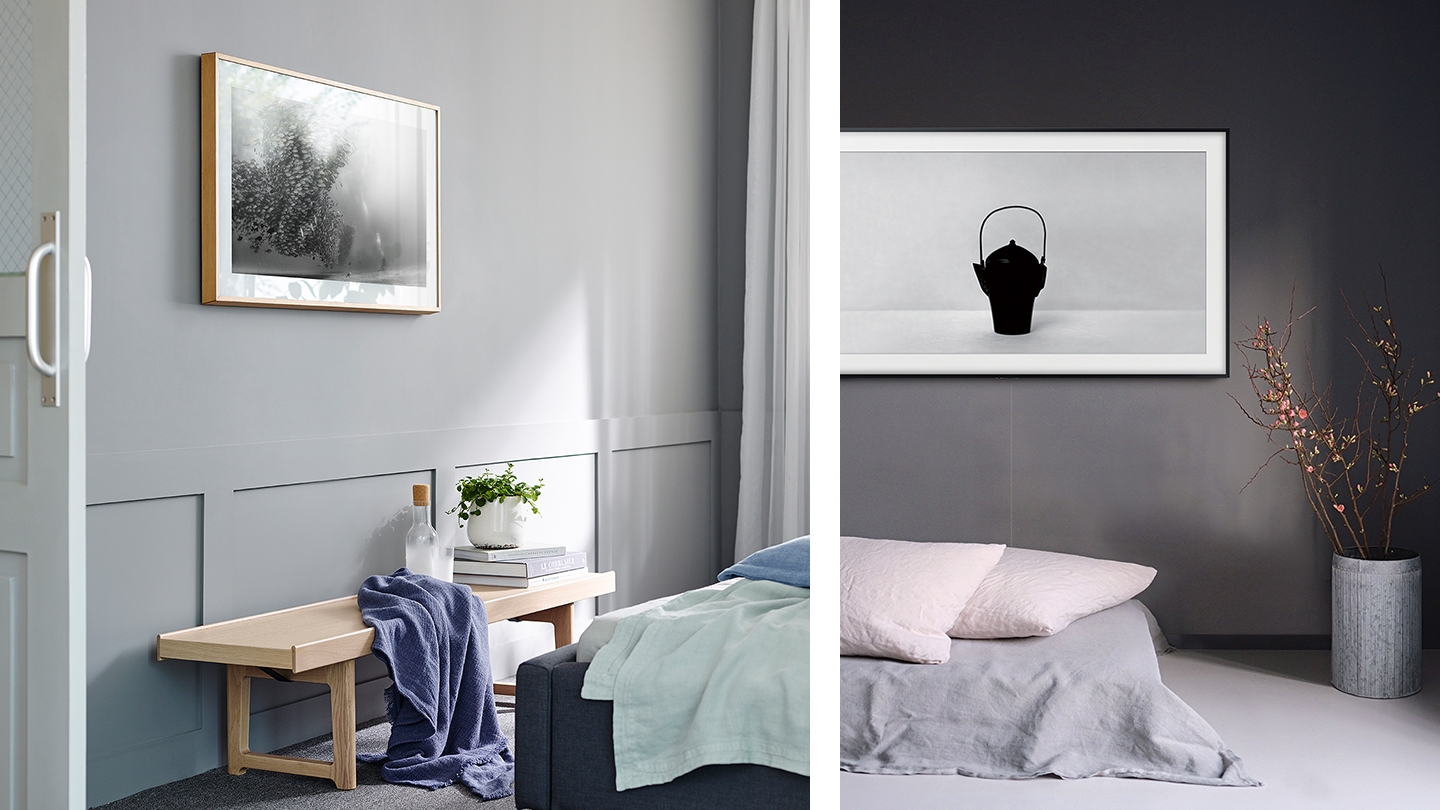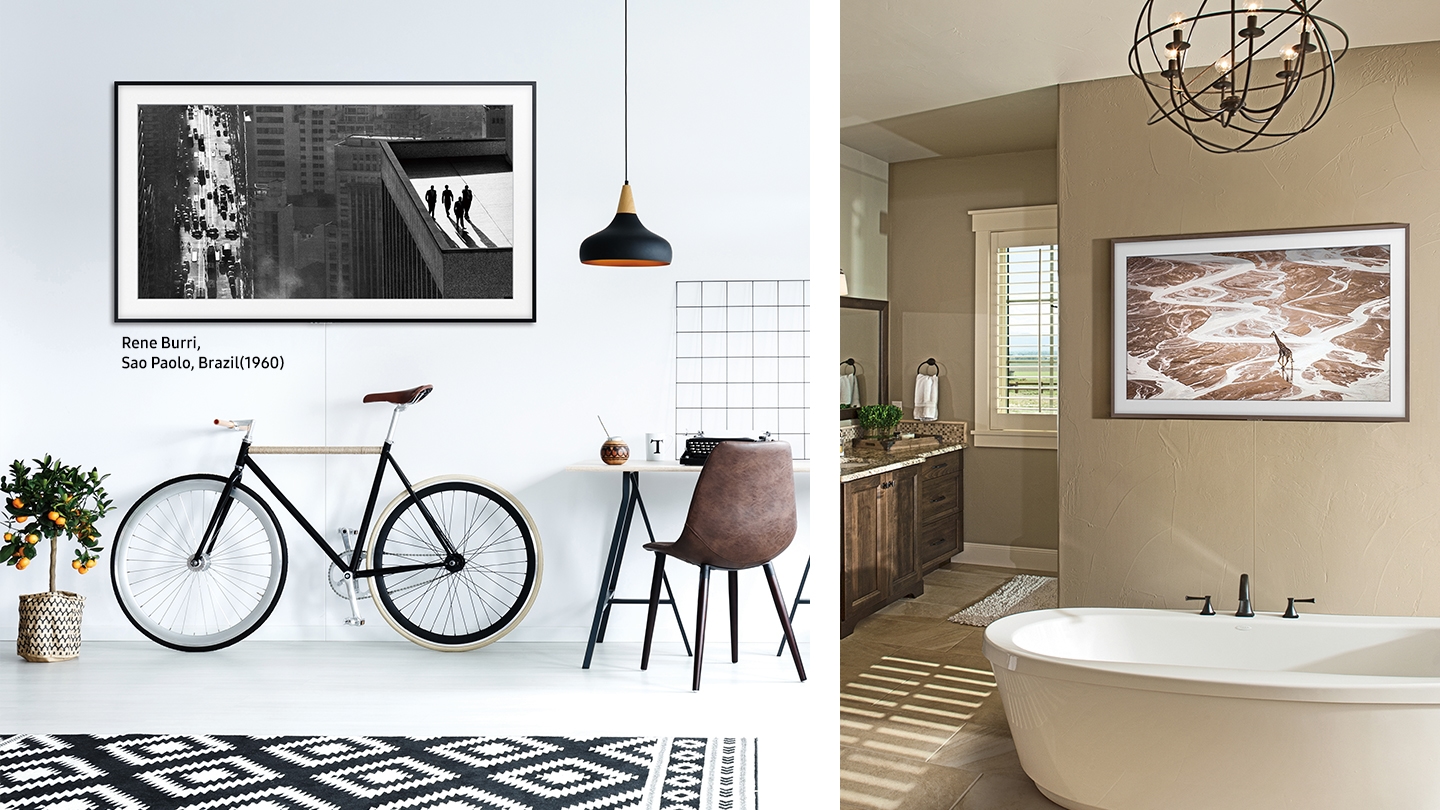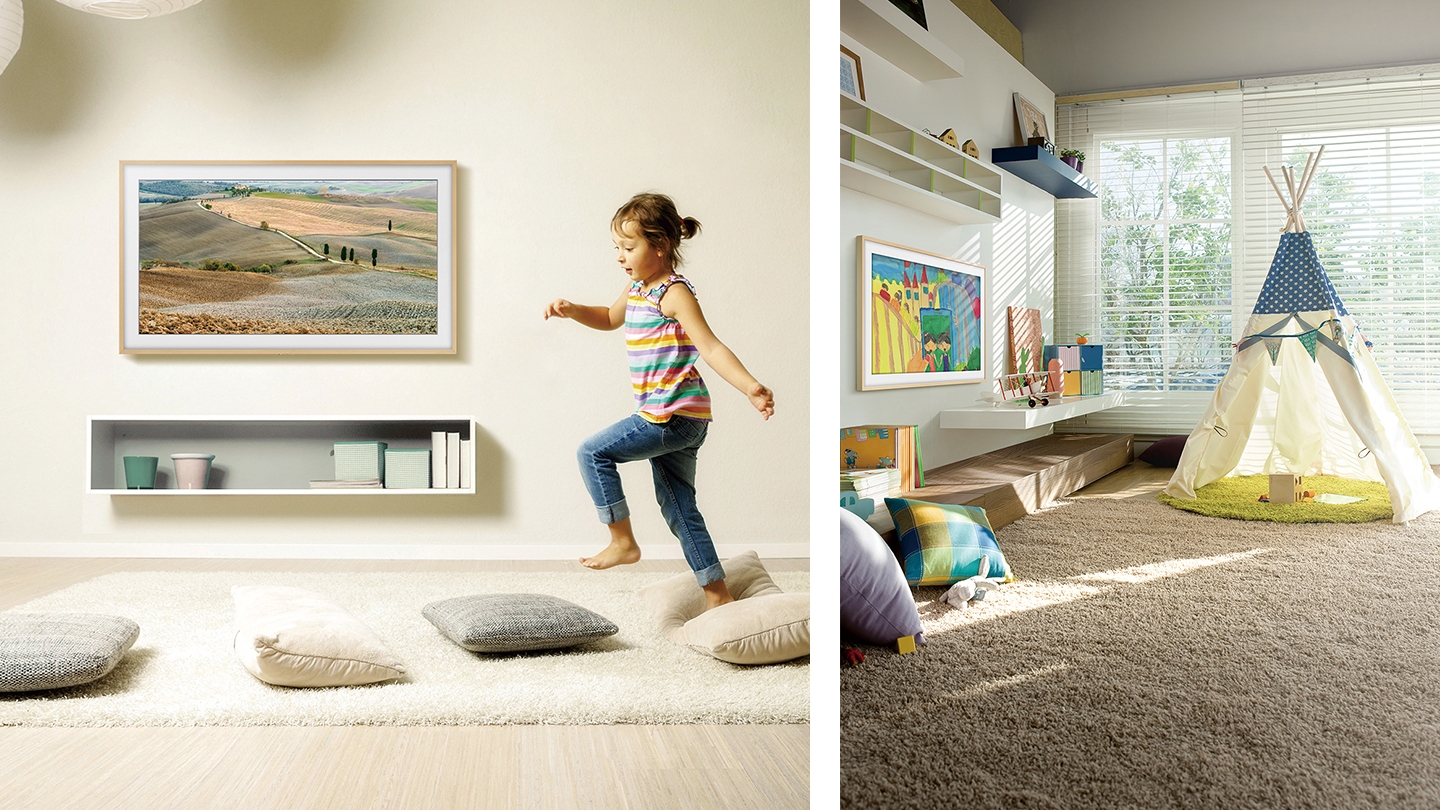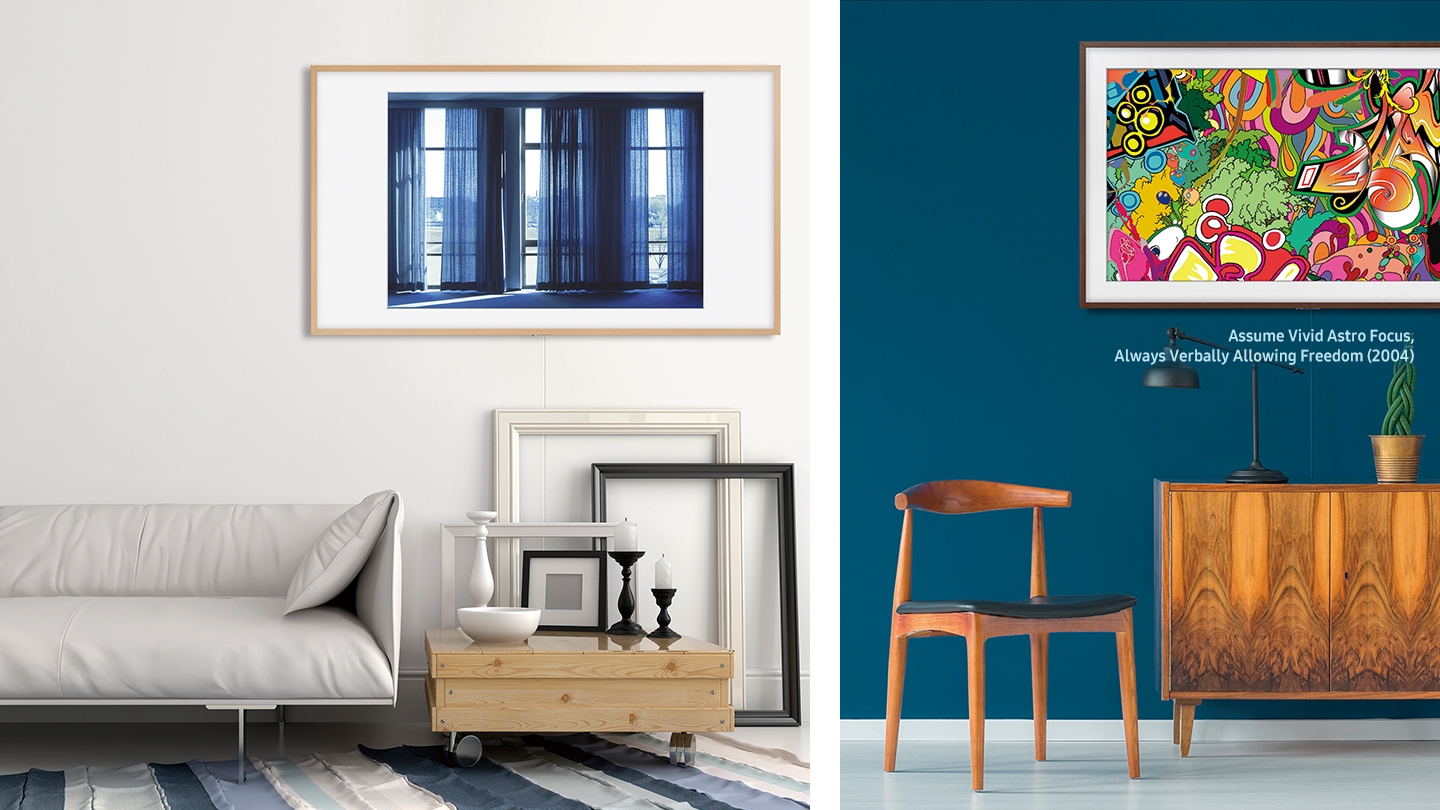 ¹⁴ Available Art displayed may differ from image shown. Some art may require purchase or subscription with Art Store.