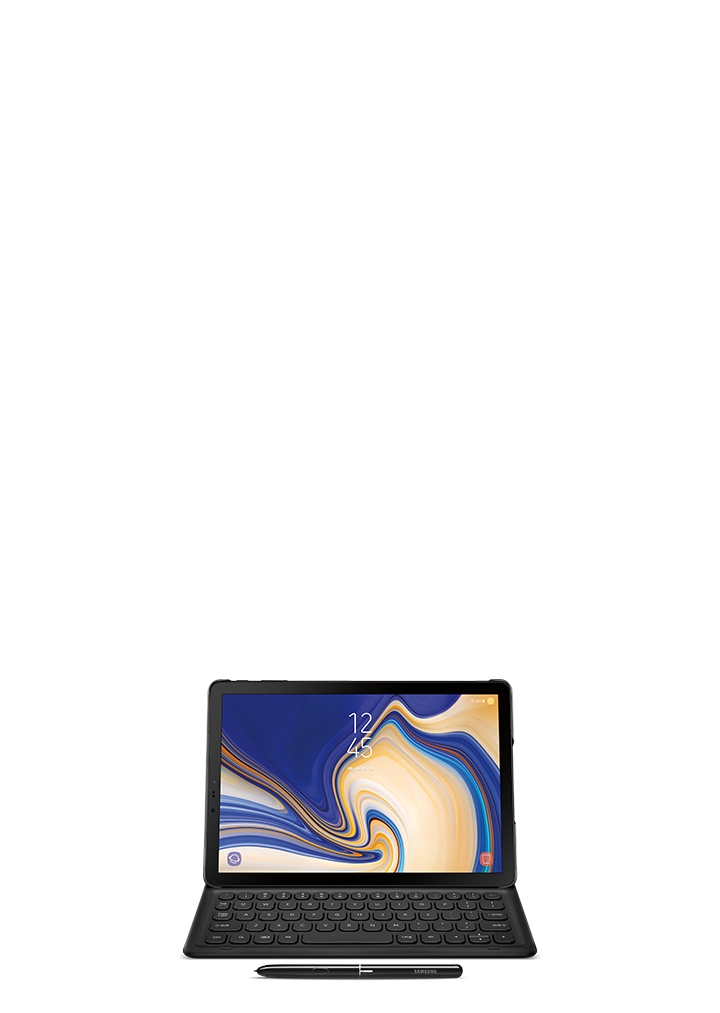 Save $100 and get a Tab S4 Keyboard for 50% off when you buy a Tab S4,(Wi-Fi)ᴳ

While supplies last. Terms and conditions may apply.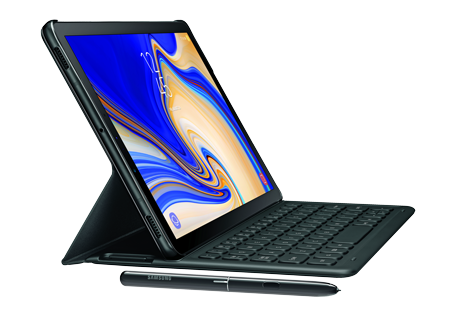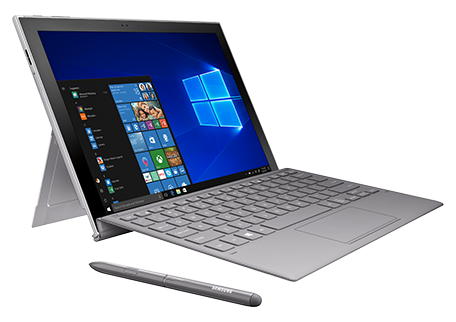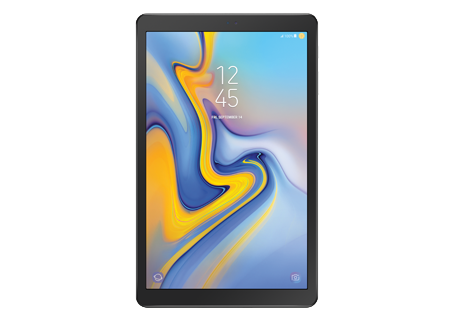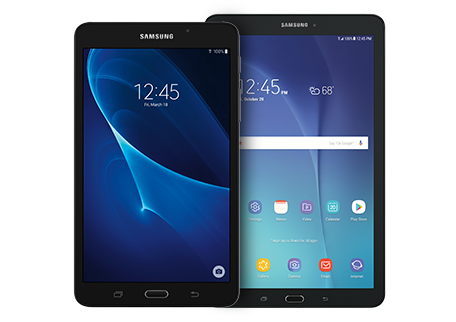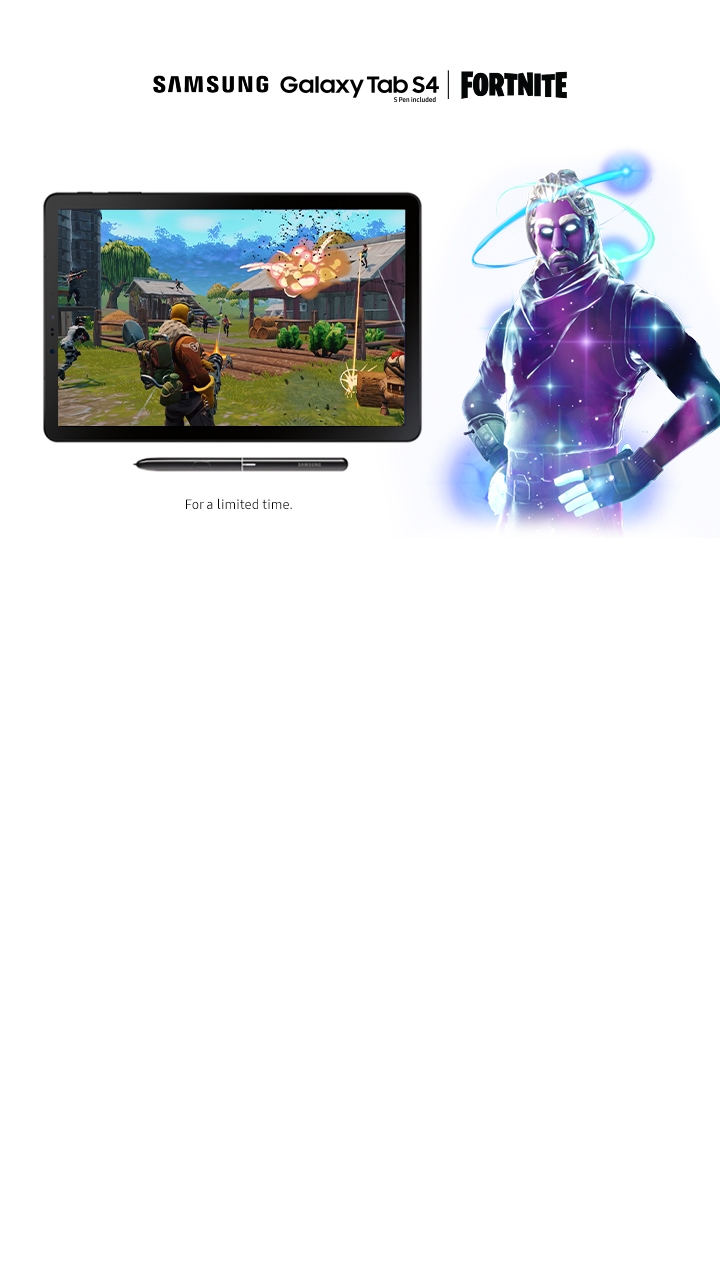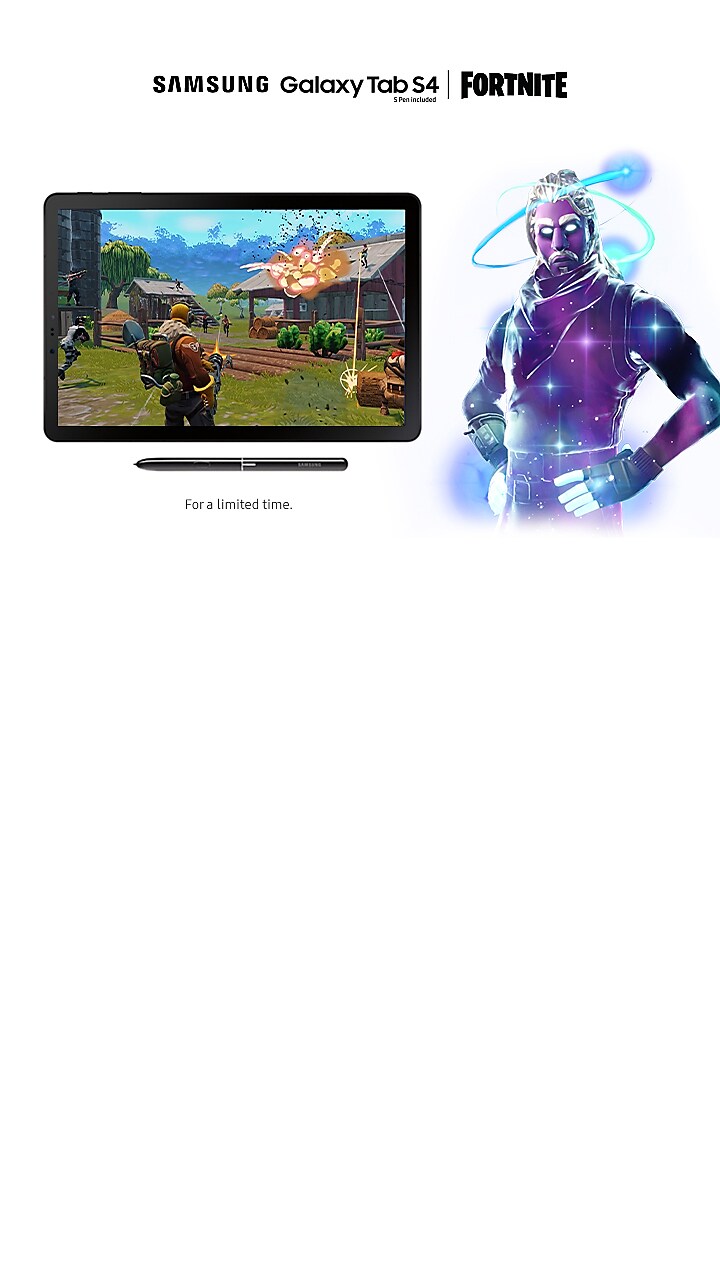 Get the exclusive Galaxy skin.

Try on the limited-time-only Galaxy skin when you buy the latest Galaxy Tab S4.**

**Between 8/24/2018 and 3/7/2019 at 11:59pm ET: (1) purchase a Galaxy Note9 or a Samsung Galaxy Tab S4 ("Qualifying Purchase") from a participating retailer, (2) install the game Fortnite on your Qualifying Purchase and (3) go to www.samsung.com/us/galaxyskin and follow instructions on website to receive a Fortnite Galaxy skin ("Gift"). All steps must be completed by 3/7/2019 at 11:59pm ET, or you will forfeit your right to receive a Gift. Install and access Fortnite game on your Qualifying Purchase through the Game Launcher app where you can click and install Fortnite and open the game. Requires logging into Samsung Account and Epic Games account. Additional terms may apply.
ᴳFrom 2/17/19 - 3/30/19, purchase a Galaxy Tab S4 (Wi-Fi) at Samsung.com/Shop Samsung App, and get 50% off Tab S4 Book Cover Keyboard. Must add to cart. If you return qualifying purchase, you may be charged full retail value of gift. One gift per qualifying purchase. Cannot be combined with other offers.

© 2019 Samsung Electronics America, Inc. Samsung, Galaxy Tab S3 and Galaxy Book are registered trademarks of Samsung Electronics Co., Ltd. Screen images simulated. All other brand, product, and service names and logos are marks and/or registered trademarks of their respective owners.