Curate your own style with Art Mode
Art Mode lets you bring the beauty of a distinguished art collection into your home. No matter the occasion, you will find the perfect piece to suit your mood within Art Store.⁶ ⁷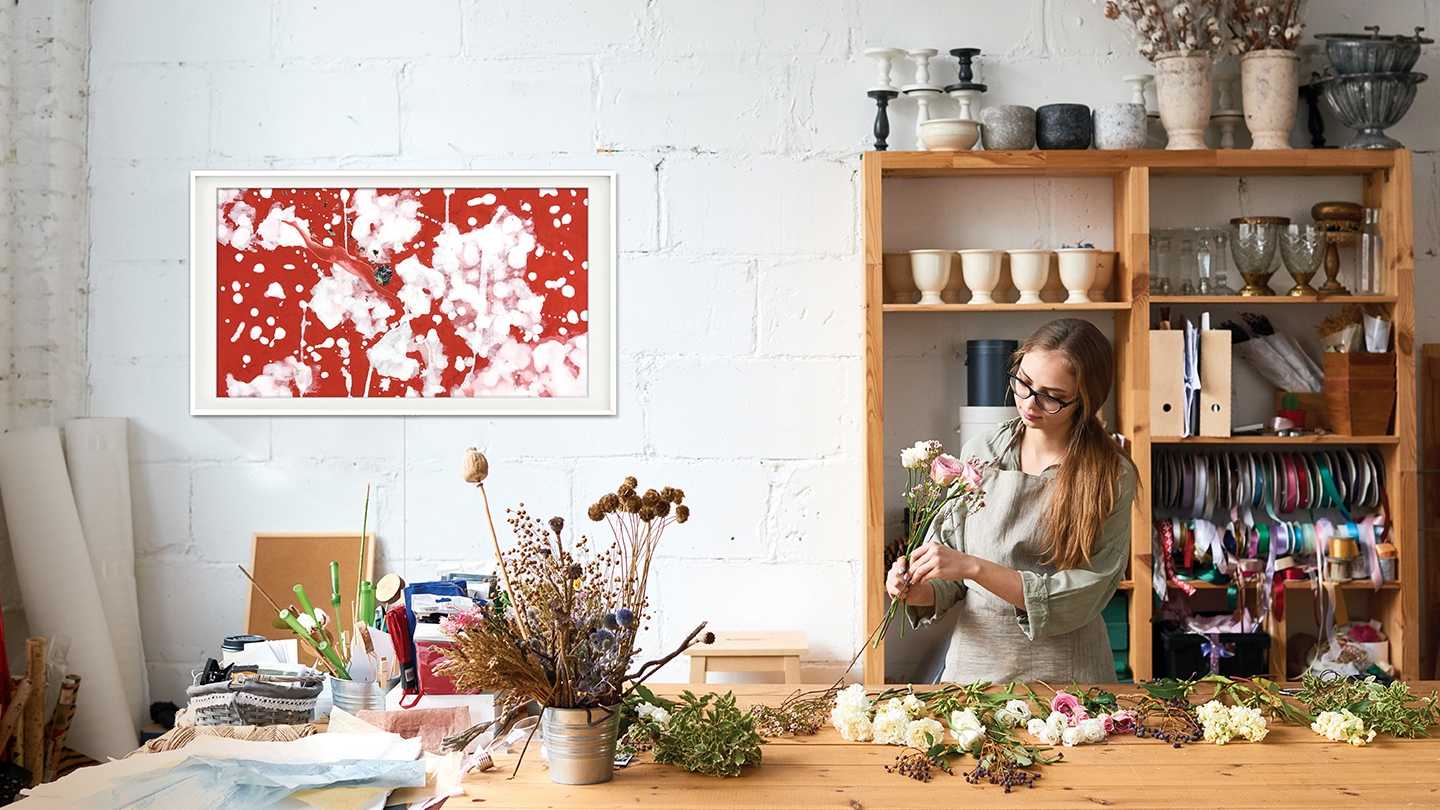 Create your own aesthetic
Frame special moments
Easily upload and exhibit your own photography or a new family portrait with your smartphone or a USB flash drive.¹ ²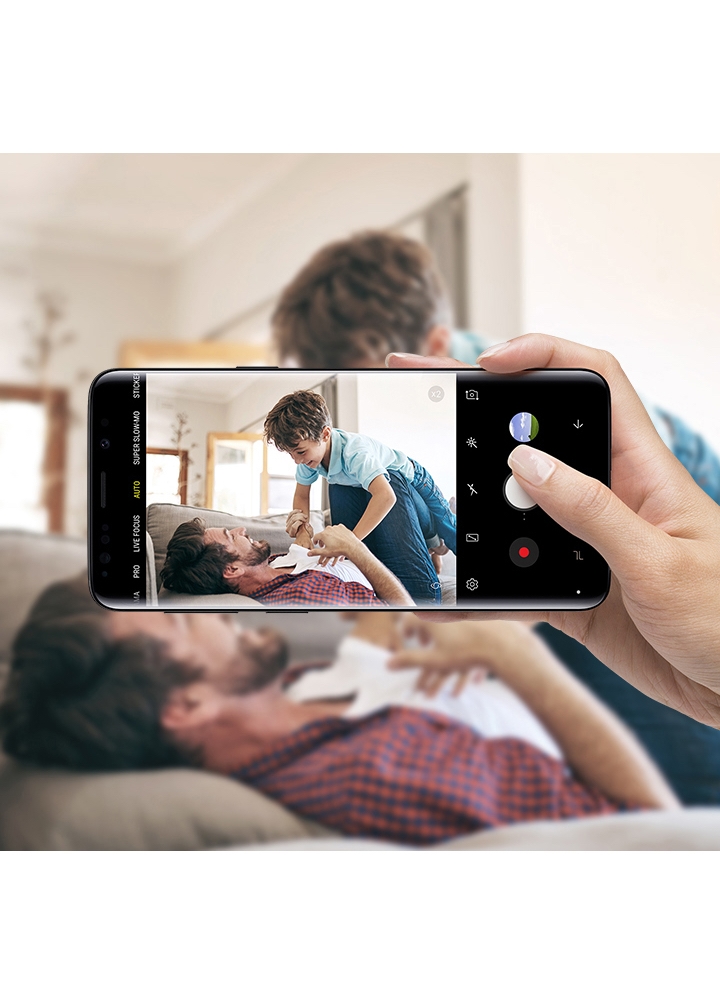 Change the atmosphere
Display art on TV and set the time on how long you want it to be shown on screen.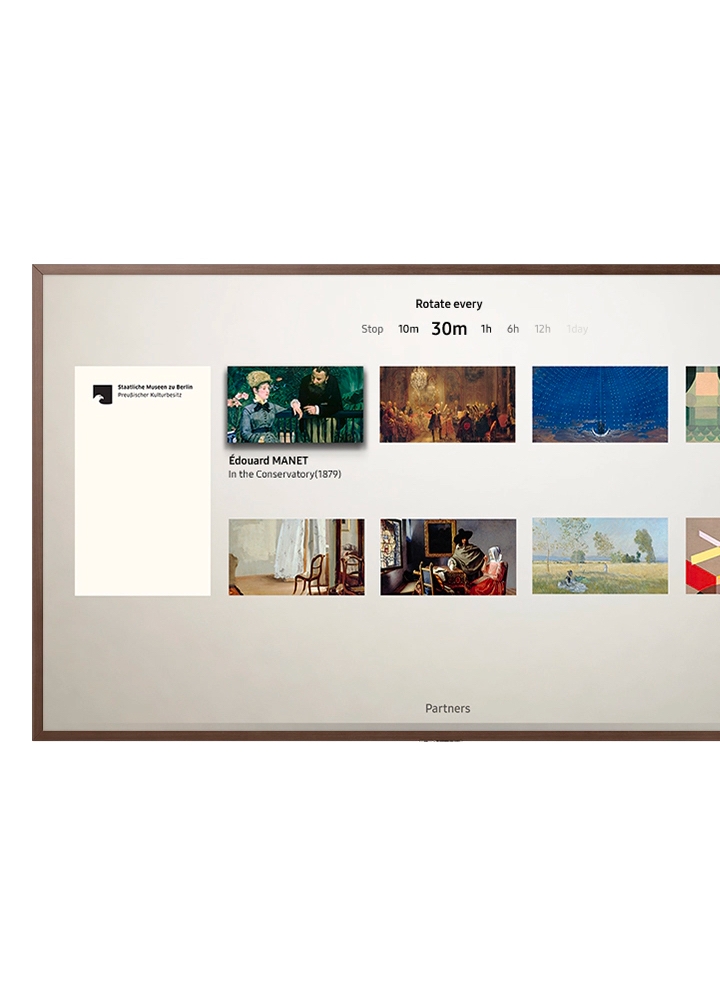 Exhibit your favorites
Select and mark the pieces you like as favorites for your own personalized gallery.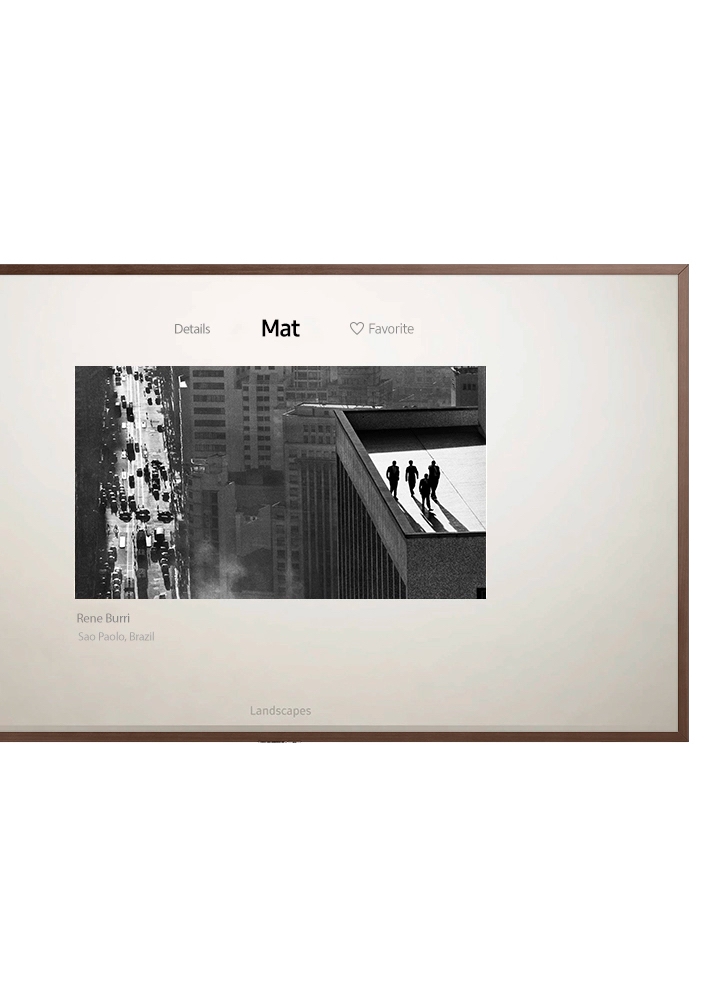 Collect pieces with Art Store
Multiple collections from leading art museums, like pieces from Van Gogh; and influential photography agencies, like Magnum Photos.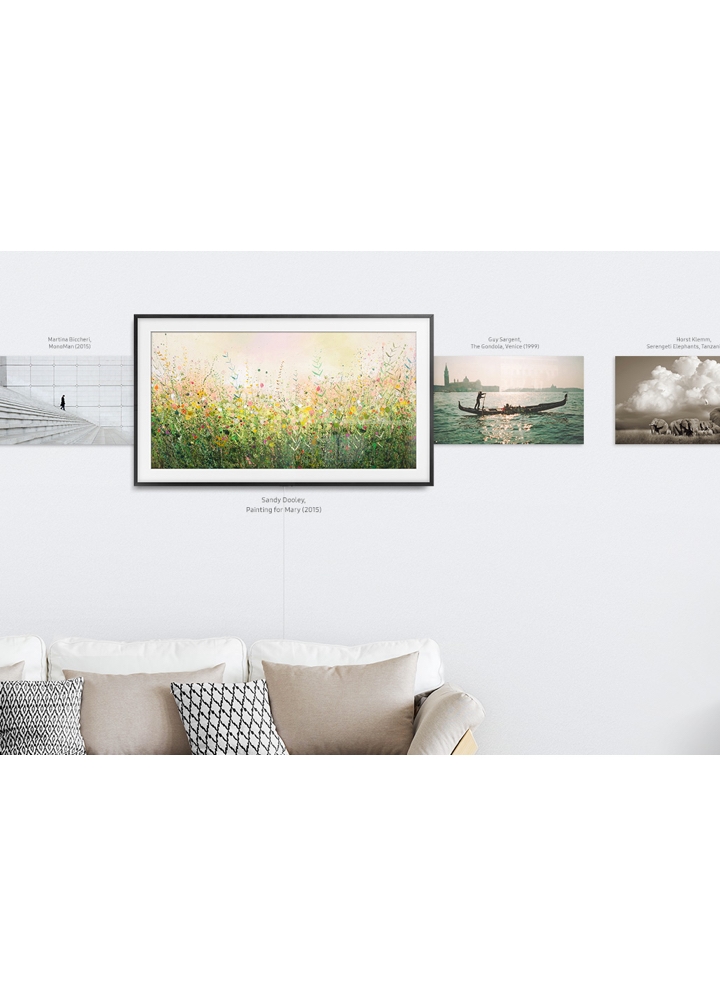 Optimize energy consumption with intelligent sensors

Optimize energy consumption with intelligent sensors

On when you need it, off when you don't
Motion Sensor
When you're nearby, the Motion Sensor detects your presence and turns the TV display into artwork, so you can enjoy your favorite art while you're there. When you leave, it turns off to save energy.³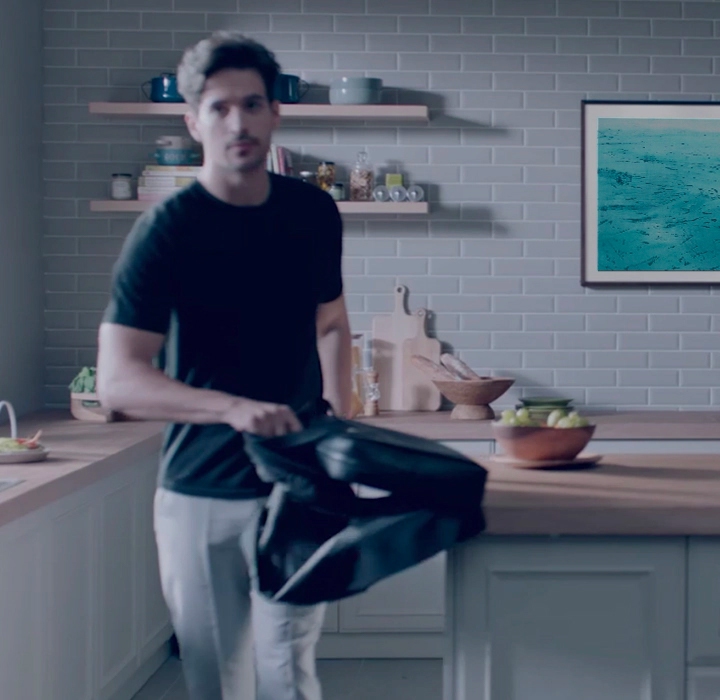 Art that looks realistic in any light
Brightness Sensor
By detecting the ambient light, the Brightness Sensor automatically balances the screen's brightness and color tone for a natural illumination. So whether it's day or night, you can see your art how it was meant to be seen.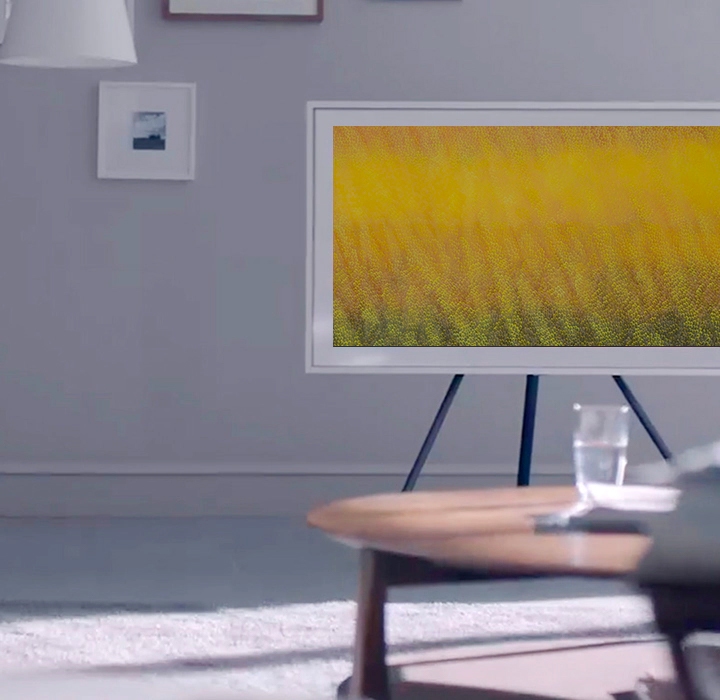 Personalized gallery displays
Multi Layouts & Color
Customizing the art display to fit your space is simple on The Frame with Art Mode. Choose from different options to find the matte layout and color that best complements the pieces.⁴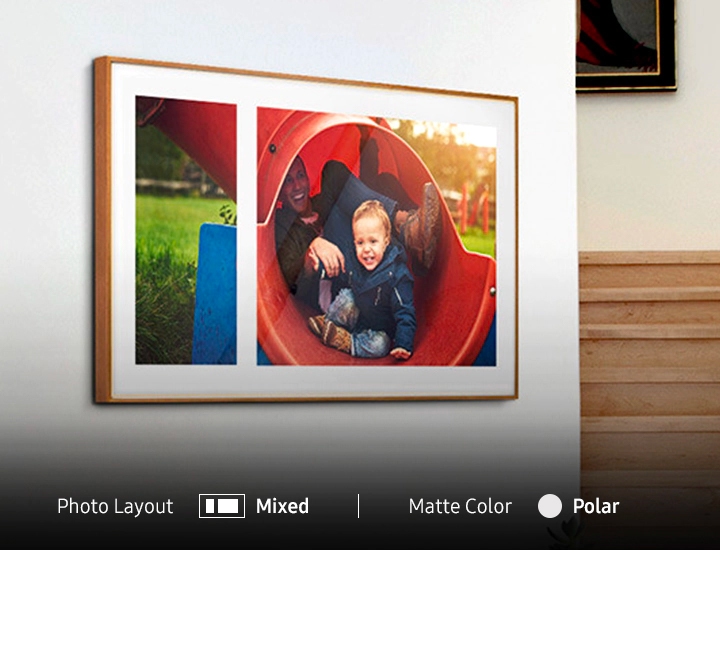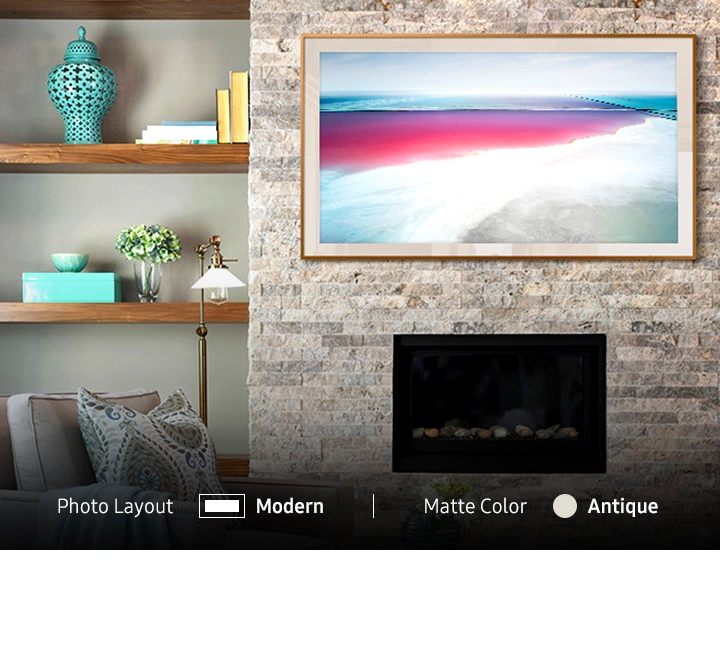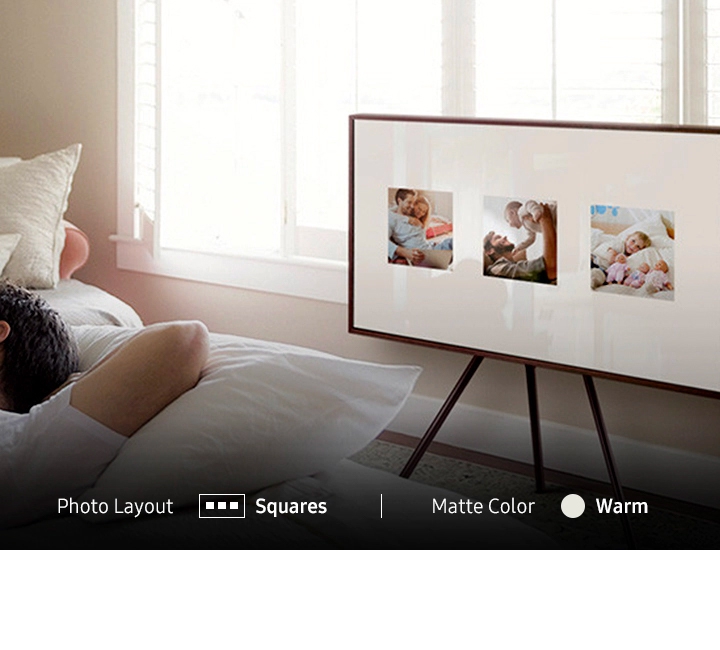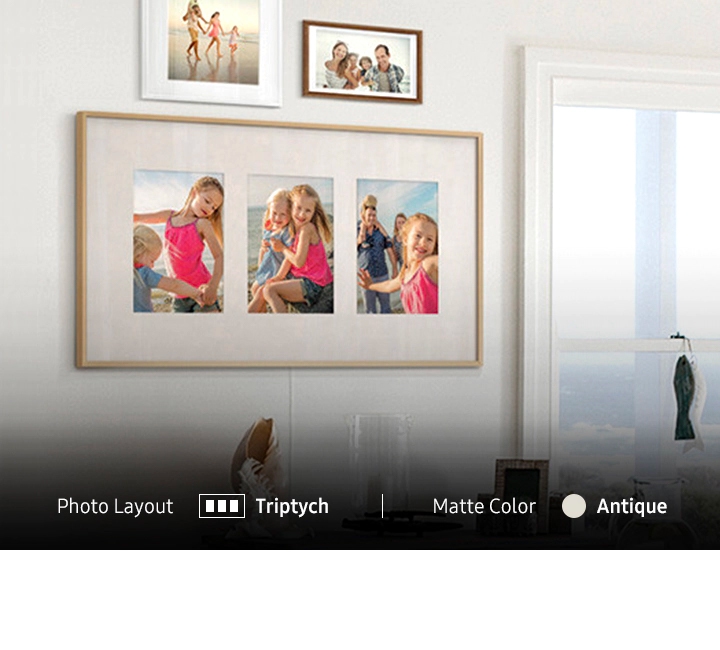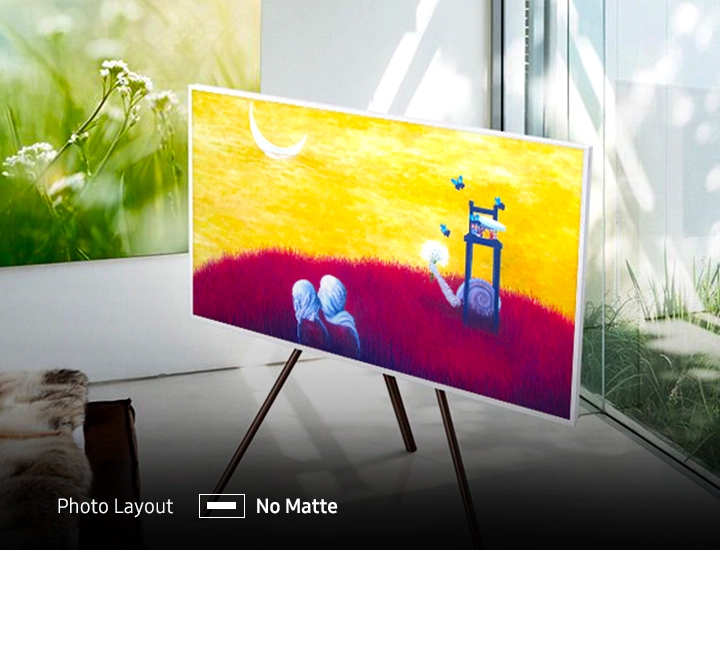 Bringing world-class galleries to you
Art Store
Get access to a growing library of over 1,000 pieces of artwork from world renowned institutions. Select pieces individually or sign up for a membership to get unlimited access to these collections. Your free trial membership gives you a taste to discover all the amazing content within the Samsung Art Store.⁶ ⁷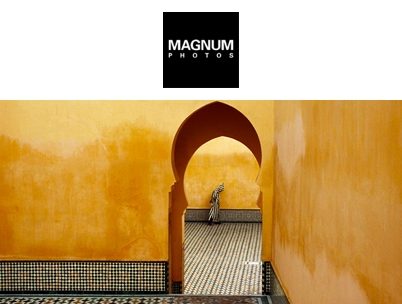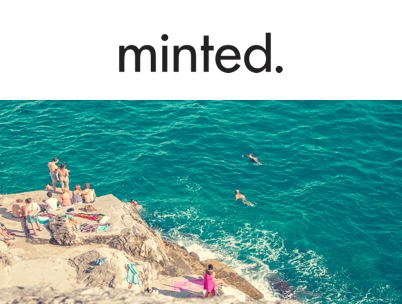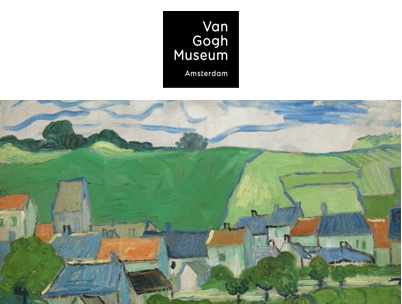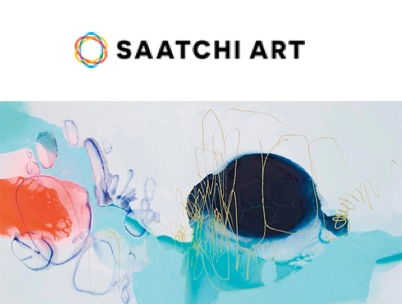 Bruno Barbey, Shrine, Meknes (1985)
Seaside, Kitty Seeber (2018)
Vincent van Gogh, The Bridge at Courbevoie (1887)
Claire Desjardins, Day Trip (2017)
Discover new art with ease
Simple-to-use interface
No matter the occasion, style or taste—find artwork that best suits your preferences. From color to subject and more, the comprehensive categories of the Samsung Art Store make it fun and easy to discover a wide variety of art work.

1 Personal photos uploaded to The Frame will be displayed at the original resolution. Displaying 4K (3840*2160 pixels) and above images are recommended. 
2 Only available for compatible devices.
3 Motion sensor operates when turned on in Art Mode. Performance may vary depending on lighting condition.
4 Some matte layout options are only available through the mobile app.
6 Fees apply to Art Store subscription service.
7 Art pieces in the Art Store are subject to change without prior notice.