How do I stop my LT27B550 PC monitor to reset itself at every set interval?
Last modified :
May 13. 2019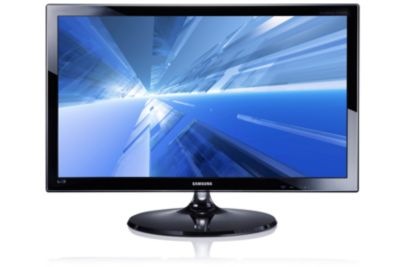 If you have recently purchased a Samsung LT27B550 PC monitor and it resets itself at set intervals, the cause may be due to a setting called Store Demo. If the Store Demo mode is still activated, it will reset the audio and picture settings every 30 minutes.
You are able to change the settings from Store Demo mode to Home Use mode using the Setup procedure. Open the Menu on your monitor and the go to System > Setup. Here, you will be given the option to choose between the two.
However, if you are losing audio or video and the settings do not get reset, you will need to check the cable connections and reconnect them.
Loss of audio and video can be caused by using overly rigid or thick cables. Make sure the cables are flexible enough for long term use. If you are mounting the monitor to a wall, it is recommended to use cables that have a 90 degree connector.
If you require more information, please consult the user manual from our Manuals & Downloads page. Otherwise, please get in touch with our Samsung Care Australia experts on 1300 362 603 (Toll Free in Australia) or contact our Live Chat Australia team.
Did not find what you're looking for? We're here to help.
Call
For all Mobile device enquiries
1300 425 299
1300 GALAXY

24 hours / 7 days a week
Toll Free in Australia
For all other product enquiries
1300 362 603

24 hours / 7 days a week
Toll Free in Australia
From overseas
+612 8293 5712

24 hours / 7 days a week
Face-to-Face Support

In-Store Support
Create a booking to see one of our friendly Samsung staff members at one of our Samsung Retail Stores.
Contact Us