How do I know if the refrigerator is installed correctly?
Last modified :
Jun 04. 2020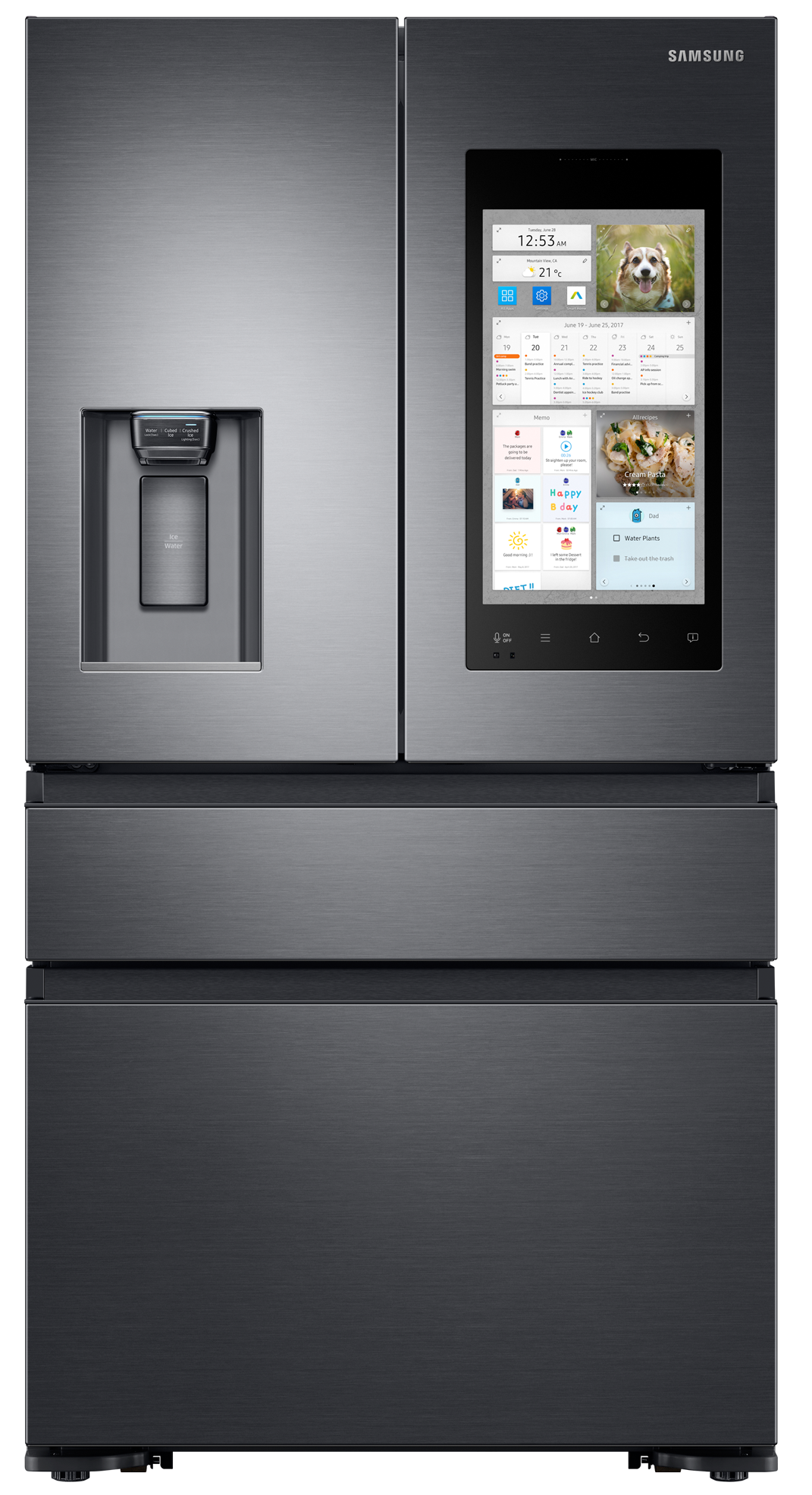 The refrigerator must preferably be placed on a flat surface that can withstand the weight of a fully loaded refrigerator. For safety reasons the levelling must be carried out with an empty refrigerator, so make sure all food items are removed when the fridge is levelled. It is preferred that the front side is a little higher than the rear side.
Please note:To protect the floor you may place a large piece of cardboard under each leg of the refrigerator. Once the fridge is in its final position do not move unless it is necessary to protect the floor.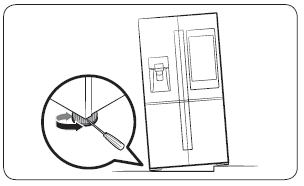 If the refrigerator has to be installed on an uneven surface then it can be levelled using a special screw (leveller) located at the legs of the fridge (as shown in the diagram). Insert a flat head screw driver into the leveller and turn it either clockwise or anti-clockwise to adjust the height of each leg. Turn the leveller clockwise to raise or turn it anti-clockwise to lower the height of each leg. You may use a spirit level (or spirit level on your mobile phone) and place it on top of the fridge to make sure the fridge is perfectly levelled.
Having your Samsung fridge installed and leveled correctly greatly improves the running efficiency of your fridge and greatly reduces the chances of issues arising. Another important part when installing your Samsung fridge is to ensure it has adequate spacing. Click on the link for a guide of how much spacing you need around your refrigerator.
If you require more information, please consult the user manual from our Manuals & Downloads page. Otherwise, please get in touch with our Samsung Care Australia experts on 1300 362 603 (Toll Free in Australia) or contact our Chat Support team.
Did not find what you're looking for? We're here to help.
Call
1300 362 603
8am-8pm / 7 days a week
For general enquires and technical support relating to all Samsung products : CLICK HERE
For all Printer related inquiries, please
click here
or visit
https://www.support.hp.com
Please
click here
to view the latest news regarding the Samsung sale of Printer business to HP.
Contact Us