Setting Up the Samsung Clean Station
Last Update date :
Dec 21. 2021
Please Note: The information on this page is for Australian products only. Models, sequences, error codes or settings will vary depending on location and/or where the product had been purchased. To be redirected to your local support page please click here.
The Samsung Clean Station™ conveniently empties your Jet Stick canister without the hassle of getting your hands dirty and it safely contains the vacuum dust from scattering back into the air. Best of all, you can set up the Clean Station™ anywhere you like. With the stylish design, it can fit in with just about any of the décor.
There are some requirements when setting up the Clean Station™ to help maximise and maintain its cleaning efficiency. Below is a guide to help you set up your Clean Station™.
Note: 
For more information on using your clean station, please click here.
If you would like to know how to replace the dust bag of your clean station, please click here. 
For more information on maintaining your Jet Stick, please click here.
1
Place the Clean Station™ on level ground.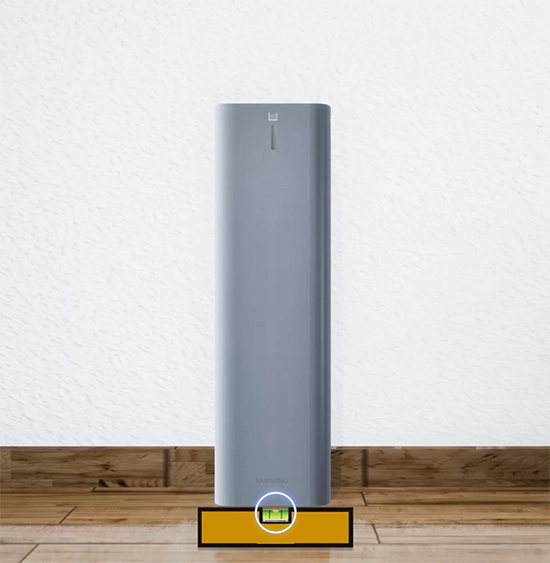 2
Ensure that the product is not placed on carpet or rugs.
3
On the base of the product, place the power cord into the power port.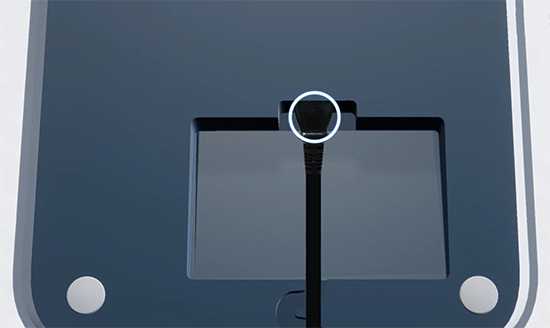 4
Insert the cord in the groove on the base of the Clean Station™. If the cord is not placed within the groove, the power cable can get damaged over time and the Clean Station™ will not be sitting on even ground.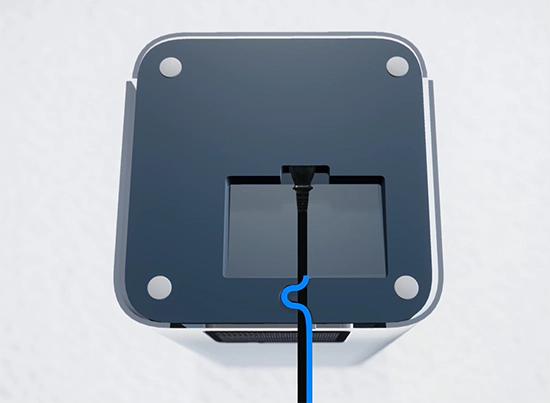 5
Place the product 10cm out from the wall. Having the Clean Station™ right up against the wall will block the air filter on the back of the product.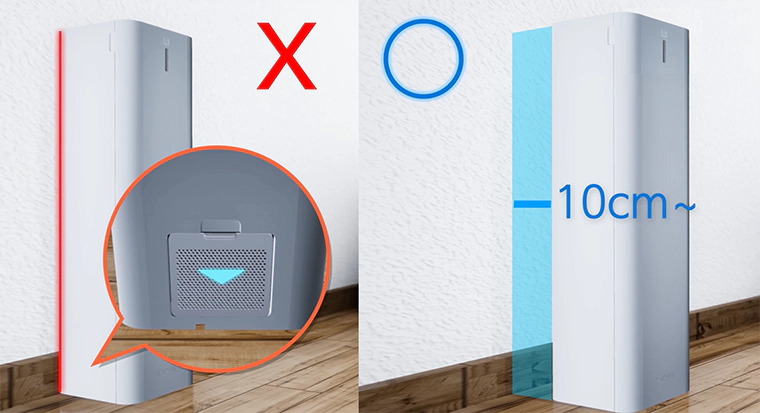 6
Plug the power cord into a power outlet and power on. A blue light will indicate that the product is ready to use.