Using the Samsung Clean Station
Last Update date :
Dec 22. 2020
Enjoy a more convenient way of emptying your dustbin, without having to remove the cyclone inside. Simply detach the dustbin and place it on top of the clean station, which will automatically empty out the dust. This avoids troublesome procedures like separating the pipe or the cyclone in order to empty the dustbin. In addition, you have less hassle removing dust from the dustbin with your own hands.
Below is a guide on using the Clean Station.
1
Separate the dustbin.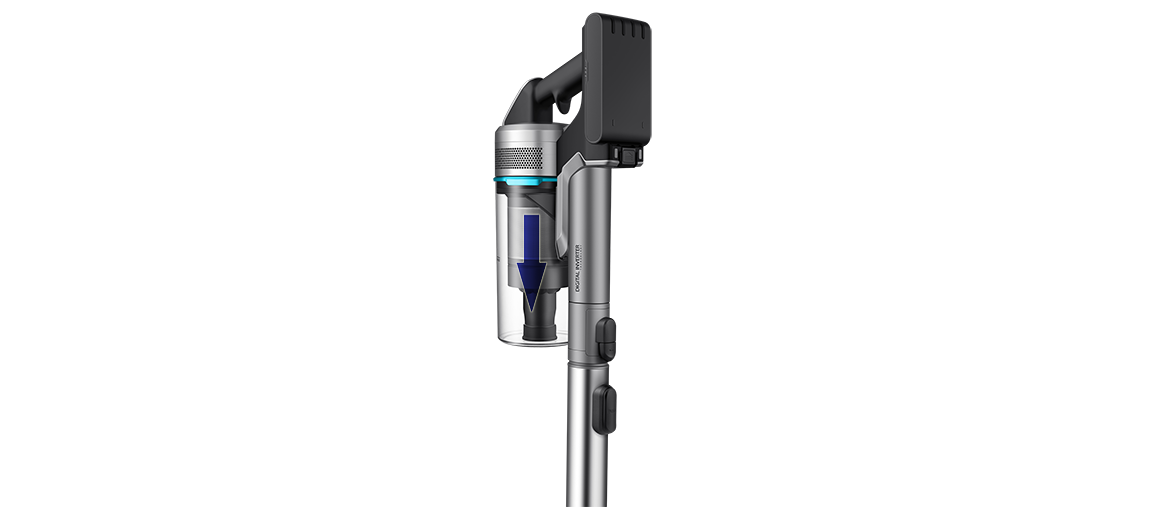 2
Insert the dustbin (Automatically empties the dustbin*).
*Dust and hair stuck inside the grille may not be removed with a single cycle. You can try removing the dust again by pressing the [Start/Stop] button.
3
Wipe out the dustbin with a wet tissue and close the cover.
4
Reattach the dustbin.