Panel Layout & Wash Cycles on Samsung Washers
Last modified :
Jul 09. 2020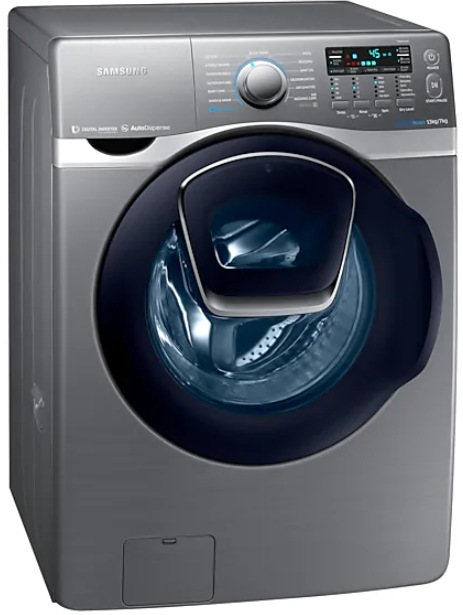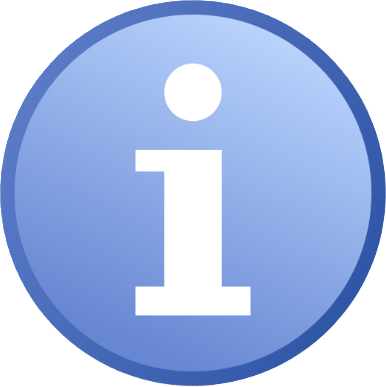 Please Note: The information on this page is for Australian products only. Models, sequences or settings will vary depending on location and/or where the product had been purchased. To be redirected to your local support page please click here.
There is much more to Samsung Washers than just throwing in some clothes and selecting the same program each time.
Each program with its customisable feature ensures that your clothes and linen come out spotlessly clean each time and your colours stay as vibrant as the day you bought them.
Below you will find a detailed overview of the panel layout and wash cycles.

Panel layout.

01 Cycle Selector

Turn the dial to select a cycle.

02 Display

The display shows current cycle information and estimated time remaining or an error code when a problem occurs.

03 Temp.

Press to change the water temperature for the current cycle.


04 Rinse

Press to change the rinse count for the current cycle. You can set the rinse count to a max of 5, depending on the cycle.

05 Spin

Press to change the spinning speed for the current cycle. The revolutions per minute (RPM) differs with the model.

• Rinse Hold(No indicator): The final rinse process is suspended so that the laundry remains in the water. To unload the laundry, run a drain or spin process.

- To use the Rinse Hold option, press Spin repeatedly until all rpm numeric indicators turn off. Not available for the DRAIN/SPIN cycle.

• No Spin: The drum does not spin after the final drain process.

• Spin Only: To run the Spin Only cycle, press Spin for 3 seconds. When the cycle time and spinning speed appear, press Spin repeatedly until a desired spinning speed is selected. Then, press and hold Start/Pause to start the cycle. The spinning time depends on the selected cycle.

06 Options

Press to select an option from Intensive and Pre Wash. Press again to deselect.

07 Bubble Soak

Press to activate/deactivate the Bubble Soak function. This function helps remove a wide variety of stubborn stains.

• With Bubble Soak selected, laundry is thoroughly soaked in water bubbles for effective washing.

• Bubble Soak is available with and adds up to 30 minutes to these cycles: COTTON,  SYNTHETICS, DAILY WASH, HYGIENE STEAM and BEDDING.

08 Delay End

Delay End lets you set the end time of the current cycle. Based on your settings, the start time of the cycle will be determined by the machine's internal logic. For example, this setting is useful for programming your machine to finish a wash at the time you normally return home.

• Press to choose a preset unit of hours.

09 Easy Iron

Press to prepare your laundry so that it can be easily ironed by reducing the wrinkles during the spin cycle.

• Set the spinning speed up to 800 rpm.

10 Power

Press to turn on/off the washing machine.


11 Start/Pause

Press to start or stop operation.

Wash cycle table

Cycle


Description

Max load (kg)

Outdoor Care


For outdoor clothes, skiwear, and sportswear that are made of functional materials such as spandex, stretch, and micro- fibre

2.0

Synthetics


For blouses or shirts that are made of polyester (diolen, trevira), polyamide (perlon, nylon), or the like.

5.0

Delicates


For sensitive fabrics as rayon, viscose and synthetics blended fibre.

For best performance, use liquid detergent.

2.0

Rinse + Spin


Featuring an additional rinse process after applying fabric softener to the laundry.

Max

Drain/Spin


Featuring an additional spin process to effectively remove moisture from laundry.

Max

Drum Clean


Cleans the drum by removing dirt and bacteria from the drum.

Perform once every 40 washes with no detergent or bleach applied.

Make sure the drum is empty.

Do not use any cleaning agents for cleaning the

drum.

N/A

15' Quick Wash


For lightly soiled items in less than 2.0 kg that you want to wash quickly.

• Use less than 20g of detergent. Using more than 20g of detergent may leave detergent residue.

• For liquid detergent, use a max of 20ml of liquid detergent.

• Use the High or Extra High spin speed option if load is not so dry at the end of this cycle.

2.0

Daily Wash


For everyday items such as underwear and shirts.


5.0

Intensive Cold


Low temperature bubble cycle helps reduce power consumption.

4.0

Wool


Specific for machine-washable wool for loads less than

2.0 kg.

The wool cycle features gentle cradling and soaking to protect the wool fibres from shrinkage/distortion.

A neutral detergent is recommended.

2.0

Cotton

For cottons, bed linens, table linens, underwear, towels, or shirts.

The washing time and the rinse count are automatically adjusted according to the load.

Max

e Cotton

Optimal performance with lower energy for cotton fabrics, bed linens, table linens, underwear, towels, or shirts.

For energy saving, the actual washing temperature may be lower than specified.

Max
Steam cycles table

Cycle

Description


Max load (kg)


Bedding

For bed spreads, bed sheets, bedding covers, etc.

For best results, wash only 1 type of bedding and make sure the load weighs less than 2.0 kg.

2.0

Hygiene Steam

For heavily soiled, colourfast items. This cycle uses steam and a high water temperature to effectively remove stains.

4.0
Please note: Cycles, settings and features vary by model. For product specific information, please refer to your user manual.
If you require more information, please consult the user manual from our Manuals & Downloads page. Otherwise, please get in touch with our Samsung Care Australia experts on 1300 362 603 (Toll Free in Australia) or contact our Chat Support team.
Did not find what you're looking for? We're here to help.
Call
1300 362 603
8am-8pm / 7 days a week
For general enquires and technical support relating to all Samsung products : CLICK HERE
For all Printer related inquiries, please
click here
or visit
https://www.support.hp.com
Please
click here
to view the latest news regarding the Samsung sale of Printer business to HP.
Contact Us