Wash Cycles on Samsung Washers.
Last modified :
Sep 16. 2019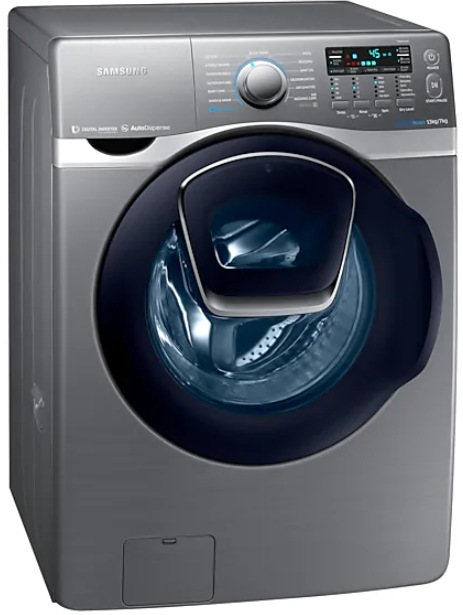 There is much more to Samsung Washers than just throwing in some clothes and selecting the same program each time.
Each program with its customisable feature ensures that your clothes and linen come out spotlessly clean each time and your colours stay as vibrant as the day you bought them.
In the table below you will see what each wash cycle does.
Please note: Cycles, settings and features vary by model. For product specific information, please refer to your user manual.
Wash cycle table

| | |
| --- | --- |
| 15' Quick Wash | Quick wash for less soiled clothes. 2kg, mixed daily clothes. |
| Super Speed | Full wash for clothes in 39 mins. 5kg, lightly soiled load. |
| Intensive Cold | Low temperature, Bubblewash that helps lower power consumption. |
| Wool | Wash program dedicated for woollen loads. 2kg, neutral detergent is recommended. |
| Outdoor Care | For water repellent/ outdoor clothing such as raincoats, micro fibre clothes, spandex. 2kg. |
| Bedding | For bed sheets, pillow cases and blankets. 2kg. |
| Hygiene Steam | Steam cycles ideal for baby clothes, undergarments, socks, handkerchief. For optimal hygiene results, select 60°C for the temperature setting. 4kg. |
| Cotton | For mixed daily clothes. 8.5kg, proper wash. |
| eCotton | Energy efficient wash program suitable for mixed daily clothes. Temperature only 60°C and 40°C. 8.5kg. |
| Synthetics | For polyester, nylon clothing and similar material. 4kg. |
| Delicates | For sensitive materials, leggings, synthetics blended. 2kg, liquid detergent recommended. |
If you require more information, please consult the user manual from our Manuals & Downloads page. Otherwise, please get in touch with our Samsung Care Australia experts on 1300 362 603 (Toll Free in Australia) or contact our Live Chat Australia team.
Did not find what you're looking for? We're here to help.
Call
For all Mobile device enquiries
1300 425 299
1300 GALAXY

24 hours / 7 days a week
Toll Free in Australia
For all other product enquiries
1300 362 603

24 hours / 7 days a week
Toll Free in Australia
From overseas
+612 8293 5712

24 hours / 7 days a week
Face-to-Face Support

In-Store Support
Create a booking to see one of our friendly Samsung staff members at one of our Samsung Retail Stores.
Contact Us