Samsung French Door freezer gets too cold
Last modified :
Mar 05. 2019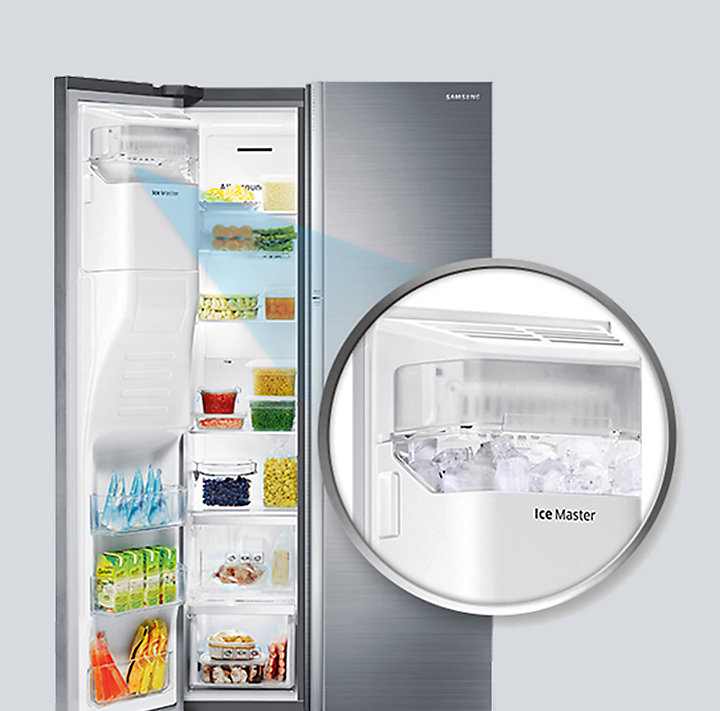 If you find that your freezer cabinet seems too cold in your Samsung Side-by-Side or French Door refrigerator, it may be caused by a couple of things.
Temperature Control:
Generally the temperature control panel is located on the front of your fridge. You can adjust the temperatures by raising or lowering the display to your desired temperature.
Power Freeze Button:
This function of your refrigerator speeds up the time to freeze products in the freezer, which in turn will makes freezer run at a lower temperature.
Your Samsung refrigerator can also sense that the ice bucket is not full. When it does this, the freezer runs at a lower temperature to promote faster ice production.
Once the refrigerator senses the ice bucket is full, the freezer will return to the temperature you have selected.
If you are having problems with the ice maker component, there are steps to test the ice maker machine in your Samsung fridge or alternatively you can go to the page that explains why your ice maker won't dispense ice.
Note: If you have not hooked up a water line to your refrigerator, be sure to turn off the ice function. If the ice function is still on, it will sense that the ice bucket is empty and will remain colder than the temperature you have set.
If the problem is still present after going through these steps, please get in touch with our Samsung Care experts on 1300 362 603 (Toll Free in Australia) or contact our Live Chat Australia team to organise a technician to come out and diagnose further.
Did not find what you're looking for? We're here to help.
Face-to-Face Support

In-Store Support
Create a booking to see one of our friendly Samsung staff members at one of our Samsung Retail Stores.
Contact Us