How to set up SmartThings Wi-Fi Hub
Last Update date :
Oct 20. 2020
The SmartThings Wi-fi Hub provides a mesh Wi-Fi network that can extend your Wi-Fi range, as well as allowing you to connect and control SmartThings products. There are also many third-party partners that work with SmartThings. The SmartThings Wi-fi hub comes with a built-in Plume® integration for an even smarter network. To learn more about Plume, visit the Plume website.
To get started with the SmartThings Wi-Fi hub, you'll need the SmartThings app - available for download from the Google Play Store or the Apple App store. You'll also be required to sign in and use a Samsung account. If you don't already have a Samsung account, see our page How to create a Samsung Account. The SmartThings Wi-Fi hub does not have a built-in modem, and is designed to extend an existing Wi-Fi network. For more information on creating a Wi-Fi network please contact your Internet Service Provider.
1
Open the SmartThings app, and then tap Add device from the Dashboard.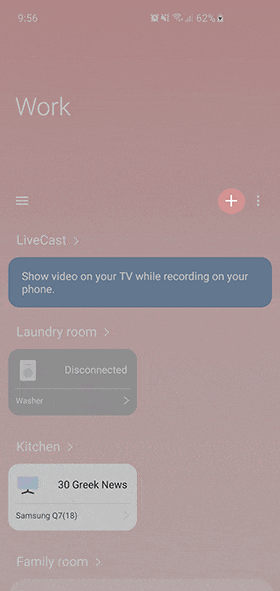 2
Select either Wi-Fi/Hub or Auto DetectThis example provides step by step instructions via Auto Detect
3
Select your Wi-Fi Hub in the available devices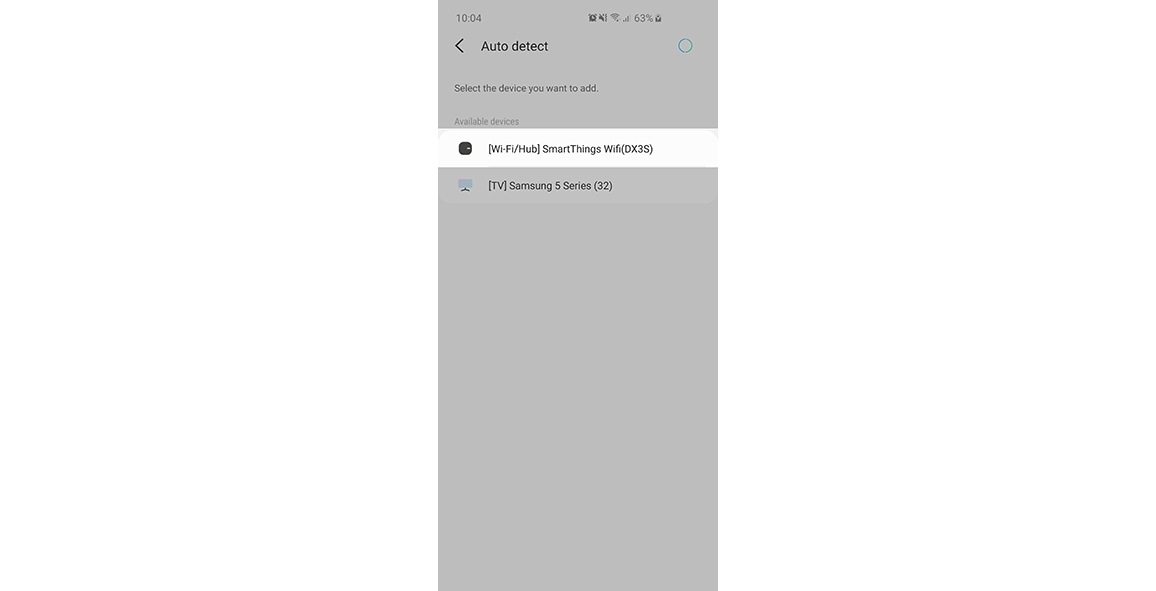 4
Select a Location and Room to assign the Hub to or create a new one, and then touch NEXT.
5
Connect the Wi-Fi Hub to your modem with an Ethernet cable, and then tap Next.
6
Connect the power cable, and then touch Next.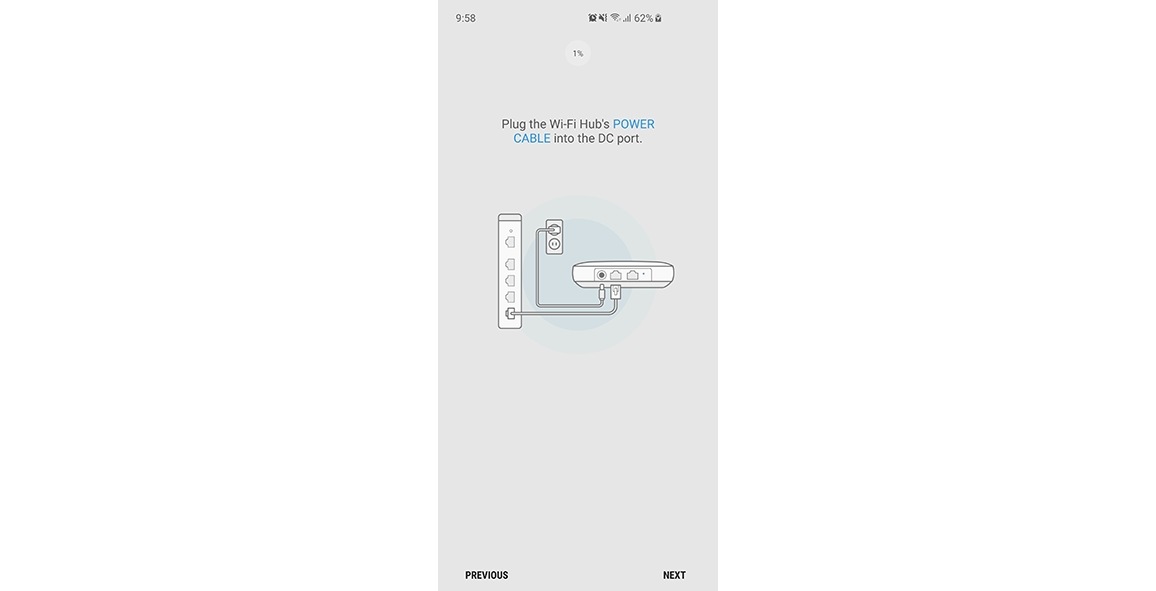 7
Wait until the LED lamp is blinking red and green on the Wi-Fi Hub, then tap NEXT
7
Allow your phone to connect to your SmartThings Wi-Fi successfully. It may take some time depending on your internet connection.
8
After the Wi-Fi Hub registers to your Samsung account, enter a network name and password, and tap Next to continue
Please Note: To connect sensors, alarms and other devices to your Wi-Fi hub, do not uncheck Set up SmartThings Hub
9
Allow your SmartThings Hub Wi-Fi and mobile device to complete its final setup, once complete, tap DONE. Please be advised that this can take up to 30 seconds to complete.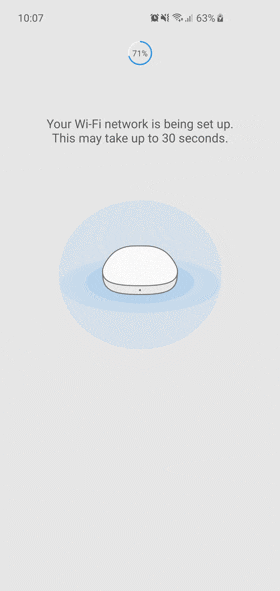 Of course, in a perfect world, all the steps above would work immediately and cause no problems at all. If you do run into trouble getting the SmartThings Wi-fi hub set up and added into the SmartThings app correctly, check the troubleshooting items in the drop-downs below. If nothing on this page is able to resolve your issue, please get in touch by Chat Support or call 1300 362 603 (Toll Free in Australia) for further assistance.