Using Bixby Handsfree
Last Update date :
Oct 20. 2020
With the new added features of Bixby Routines, you will be able to connect your Galaxy phone to your car and use hands-free. With Bixby Routines, you will be able to enable message notifications to be read out via the car stereo, increase the font size and automatically enable Bixby Voice wake-up to call and send text messages hands-free. Follow the below guide to learn how to use Bixby Routines and Bixby Voice.
Please Note: This guide is designed for Australian variant Galaxy devices, if you have an international device and require further support click here to get in touch with your Samsung subsidiary. Steps and settings may vary depending on your Galaxy device and Android OS Version.
1
Swipe down to access your Quick Settings and activate Bixby Routines. Once activated, long press Bixby Routines to create and customise your Bixby Routines.
2
Under Recommended select Driving
3
Tap on Bluetooth device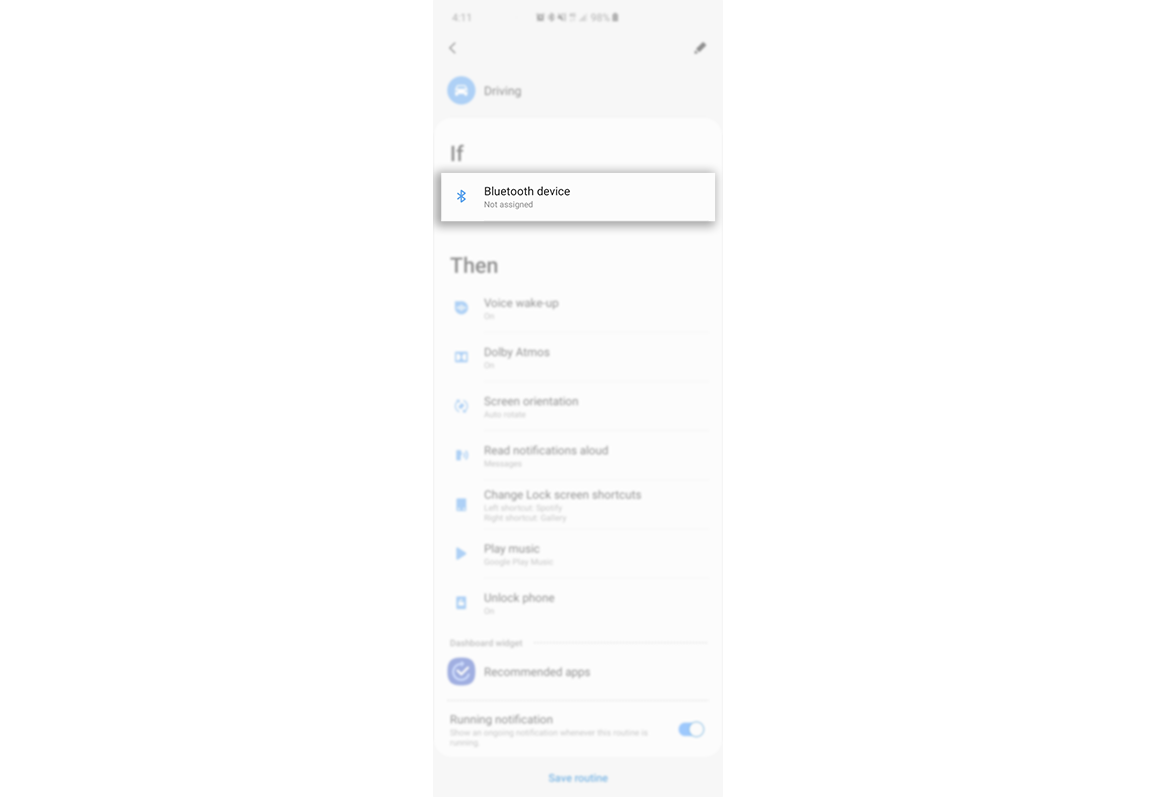 4
Locate and connect your car stereo to your Galaxy phone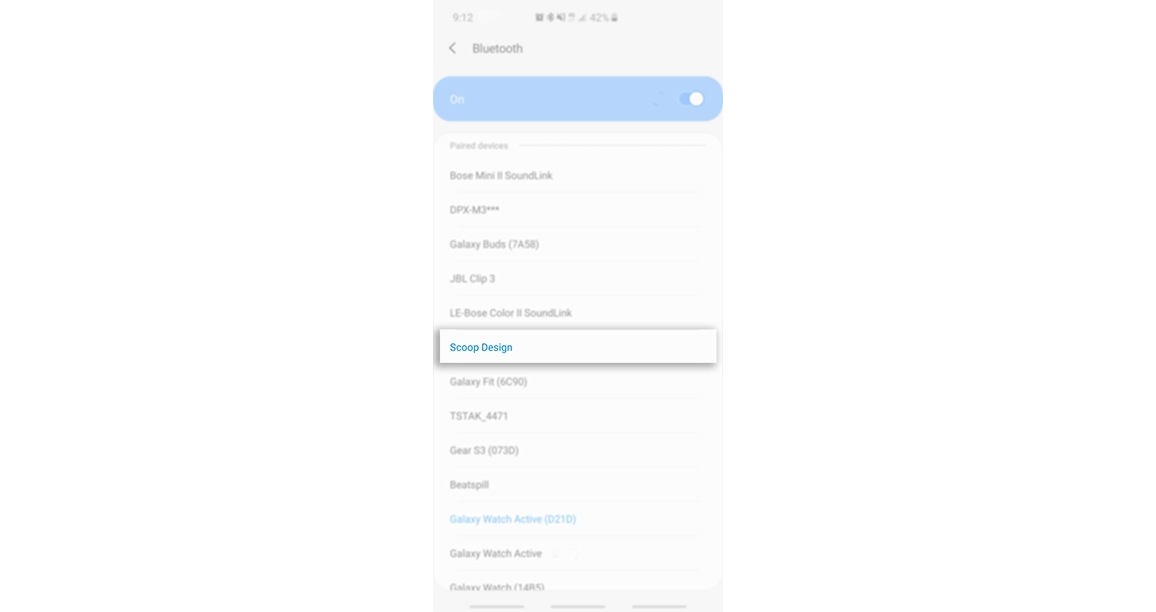 5
Tap Next and add or remove commands that can be controlled from the routine, once complete tap on Done.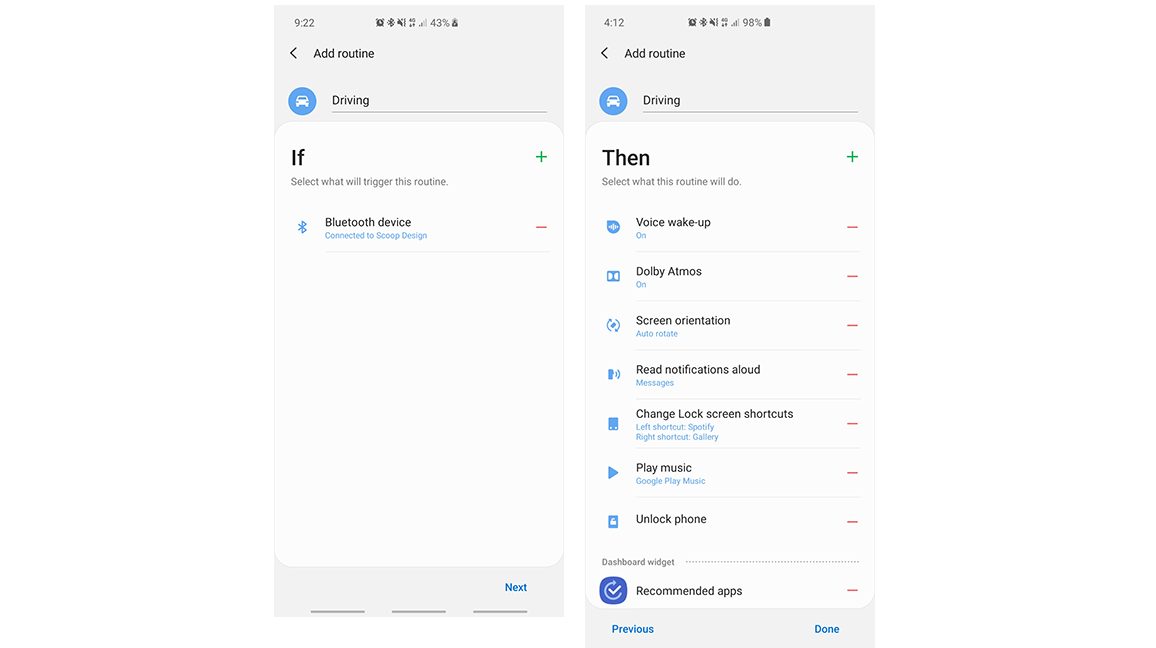 6
If you have a security passcode activated on your device you will be required to enter the passcode or biometrics to finalise and save the Routine.
1
Once you have activated Bixby Voice you will be able to call and text your contacts handsfree. Simply say "Hi Bixby, call..." or "Hi Bixby, send text to..." and Bixby Voice will complete the command.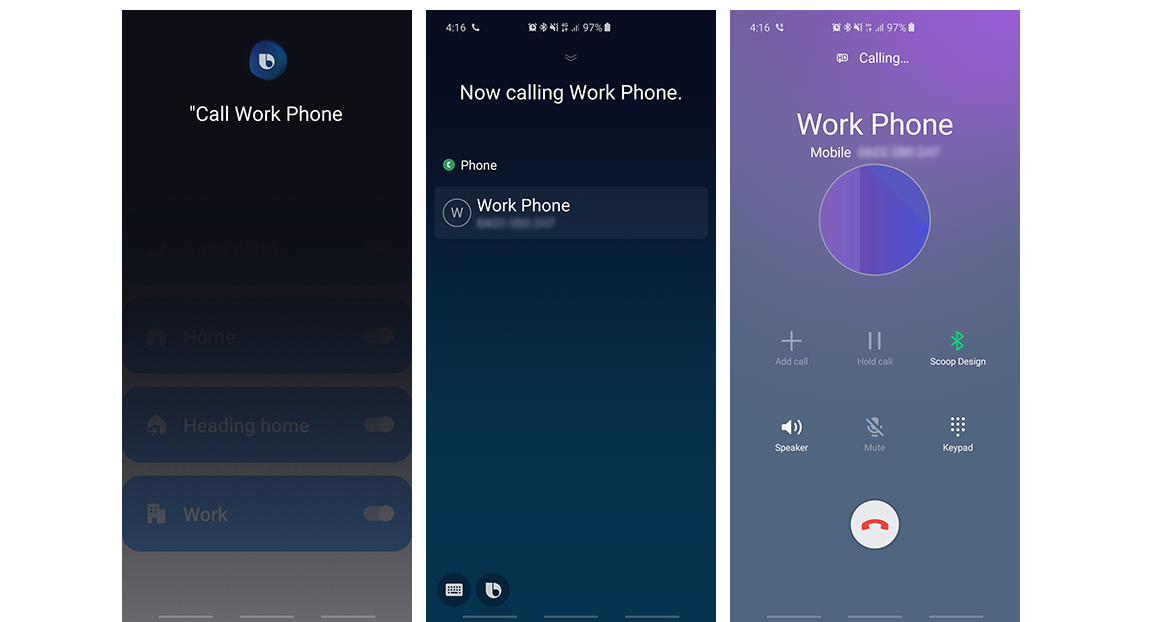 Please Note: You will need an internet connection and your Samsung Account logged onto your Galaxy phone to use this service.
DOES BIXBY VOICE ACCESS OR COLLECT INFORMATION ABOUT MY LOCATION?
When you ask a question or issue a request, Bixby Voice accesses location information obtained from your device if 'Location' is turned on in your device settings, and will use that location information as necessary to answer a question you ask or respond to a request you make (e.g. if you ask "How's the weather today?", Bixby Voice will use your location data to figure out the correct weather information to provide to you). However, Bixby Voice will not be able to access your location data if you have turned 'Location' off in your device settings.