How to connect to a Wi-Fi network with your Galaxy Book
Last Update date :
Oct 20. 2020
Follow the below steps to learn how to connect to a Wi-Fi network on your Galaxy Book.
1
Launch Settings > Network & Internet
2
Select Wi-Fi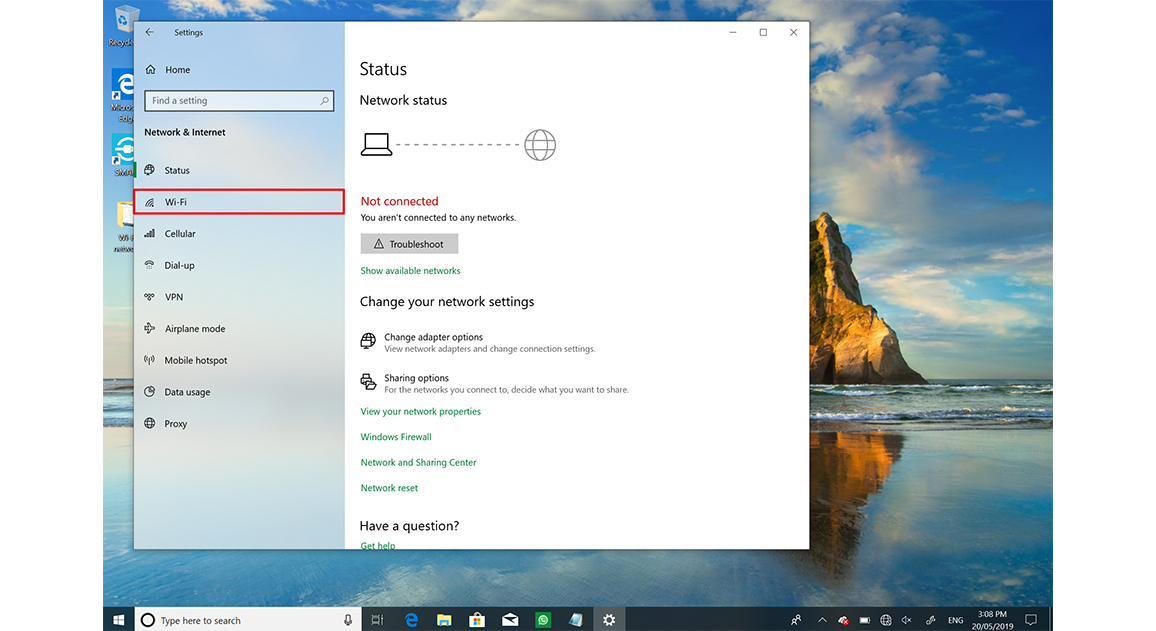 3
Toggle on Wi-Fi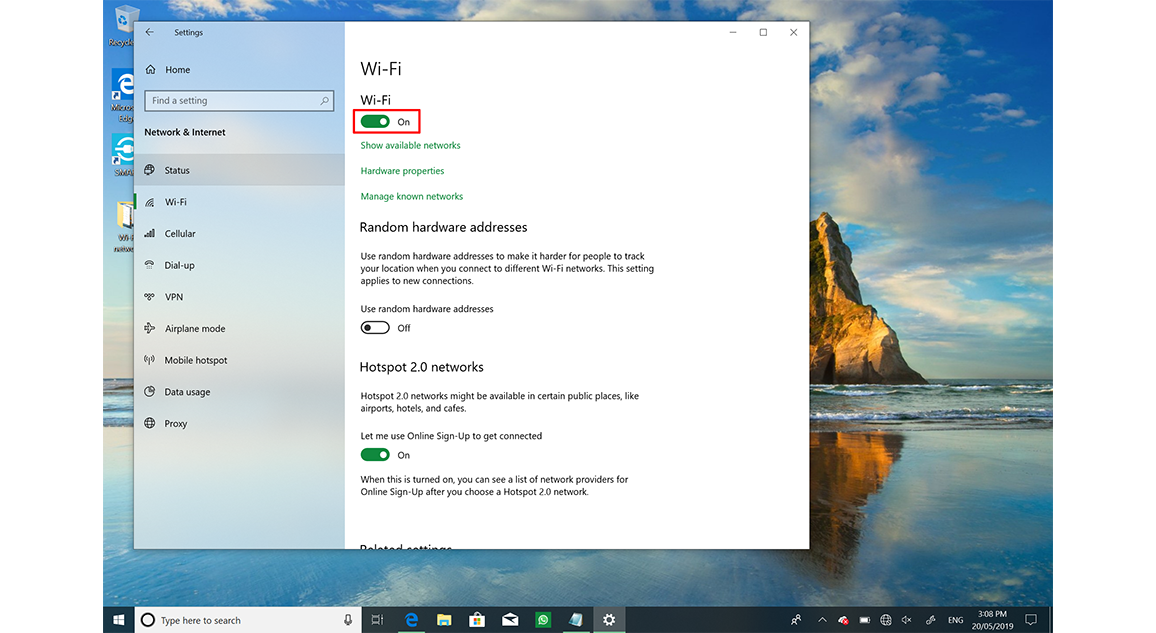 4
Select Show available networks
5
Touch on the available network you would like to connect to and enter the password credentials. Once you have entered the correct password tap Next.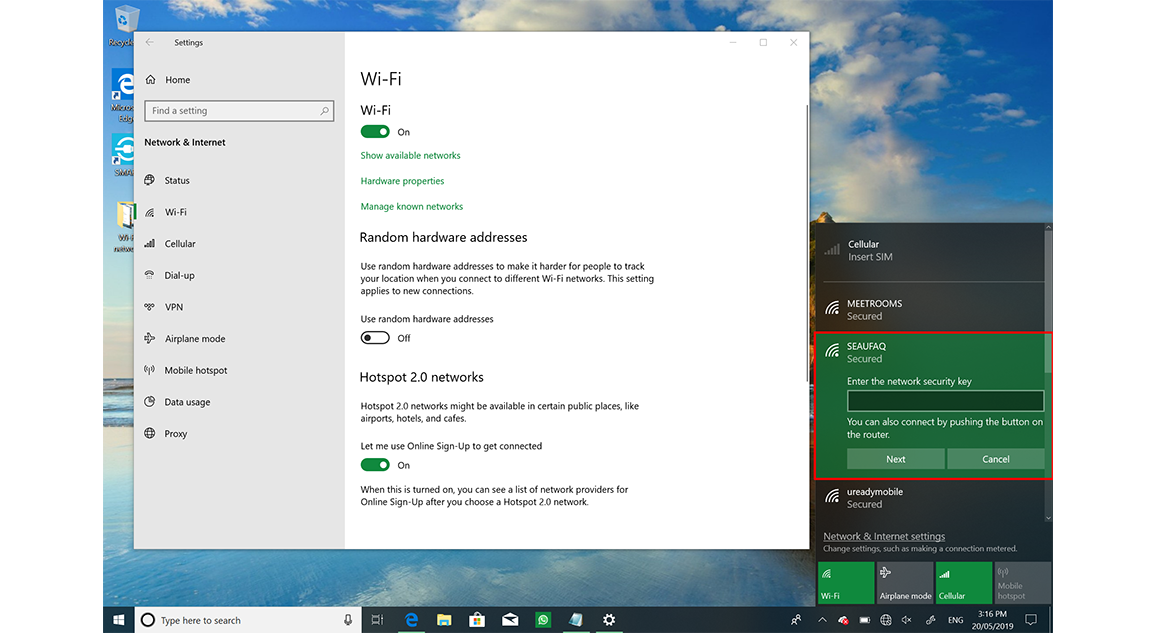 6
Once complete, you will be successfully connected to a Wi-Fi network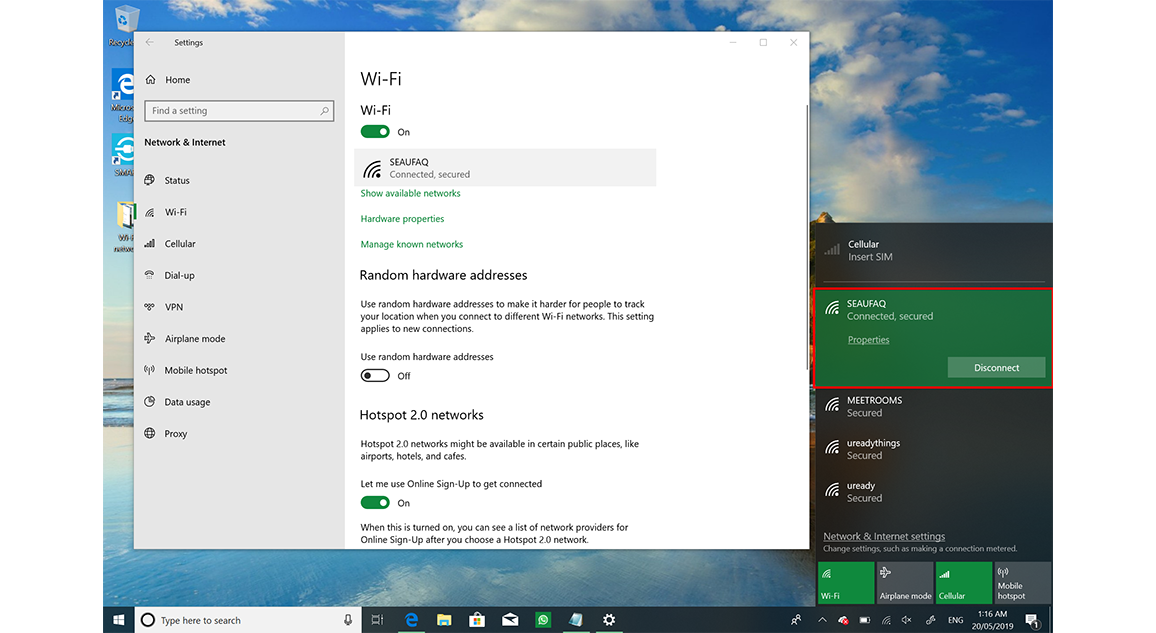 Can't connect to a Wi-Fi network
If you are experiencing Wi-Fi connectivity issues, ensure you have checked the below settings and steps before proceeding further;

Ensure your Wi-Fi is enabled on your Galaxy Book.
Please make sure your router is on, and showing that it's connected to the internet. We're also going to need the Network Name (SSID) and Password for your network connection. It's best to find out how many device connections your router will allow - sometimes the Wi-Fi won't appear if there are too many devices already connected to the network. If you're having trouble with your router, or don't know your Wi-Fi network name & password; please contact your Internet Service Provider.
Try rebooting your router - if you are unsure how to do that you will need to reach out to your service provider for further instructions.
Disconnect and reconnect to the Wi-Fi network.
Try soft resetting your Galaxy Book by powering off then on again.
Wi-Fi networks have limited range, and electronic items can interfere with the signal. Try removing any other devices connected to that Wi-Fi network and connect again to your Galaxy Book.

Please note: Any prompt that says "Authentication Error" is related to an incorrect password. Please contact your Internet Service Provider for assistance in changing your Wi-Fi network password. 

Wi-Fi Network Troubleshooting
1
Forget the Network
Head into the Settings on your device and find the Wi-Fi networks page under Network & Interent. Select Manage known networks > touch the Wi-Fi network you would like to forget > tap forget. This will remove any saved information on your device that could be interfering with the authentication. Try to enter the password of the network again.
2
Reset Network Settings
Resetting your network settings will remove then reinstall all your network adapters, and set other networking components back to its original settings. You might need to reinstall other networking software afterwards, such as VPN client software or virtual switches. Once your Network has been reset, your Galaxy Book will restart. To reset your Network settings launch your Settings > Network & Internet > Status > Network Reset > Reset Now.
3
If available, try connecting to another Wi-Fi network. This will help identify if the problem is with the current Wi-Fi access point or the device.
4
Ensure your Windows software is running on the latest update.