What is Adaptive Wi-Fi?
Last Update date :
Oct 20. 2020
Previously known as Smart Network switching, enabling the Adaptive Wi-Fi feature allows your network to automatically switch between Wi-Fi and mobile data automatically to maintain a stable network connection.
  
○ If your Wi-Fi signal becomes weak or unreliable, your phone will switch to mobile data automatically.
○ Wi-Fi will turn on automatically when you're within range of Wi-Fi networks you use frequently.        
Older devices might show options about Smart Network switching instead of Adaptive Wifi. For more information on Smart Network Switching click here. 
Note: Enabling Adaptive Wi-Fi may incur additional fees to your service provider.
Select one of the drop down menus to follow our guide for Galaxy devices operating on software 7.0 (Nougat), 8.0 (Oreo) and 9.0 (Pie).
How to Enable / Disable Adaptive Wi-Fi: 7.0 (Nougat)
1
Go into the Settings menu → Connections.
2
Tap on Wi-Fi and ensure that it has been enabled.
3
Tap on the Advanced button located near the top right of the screen.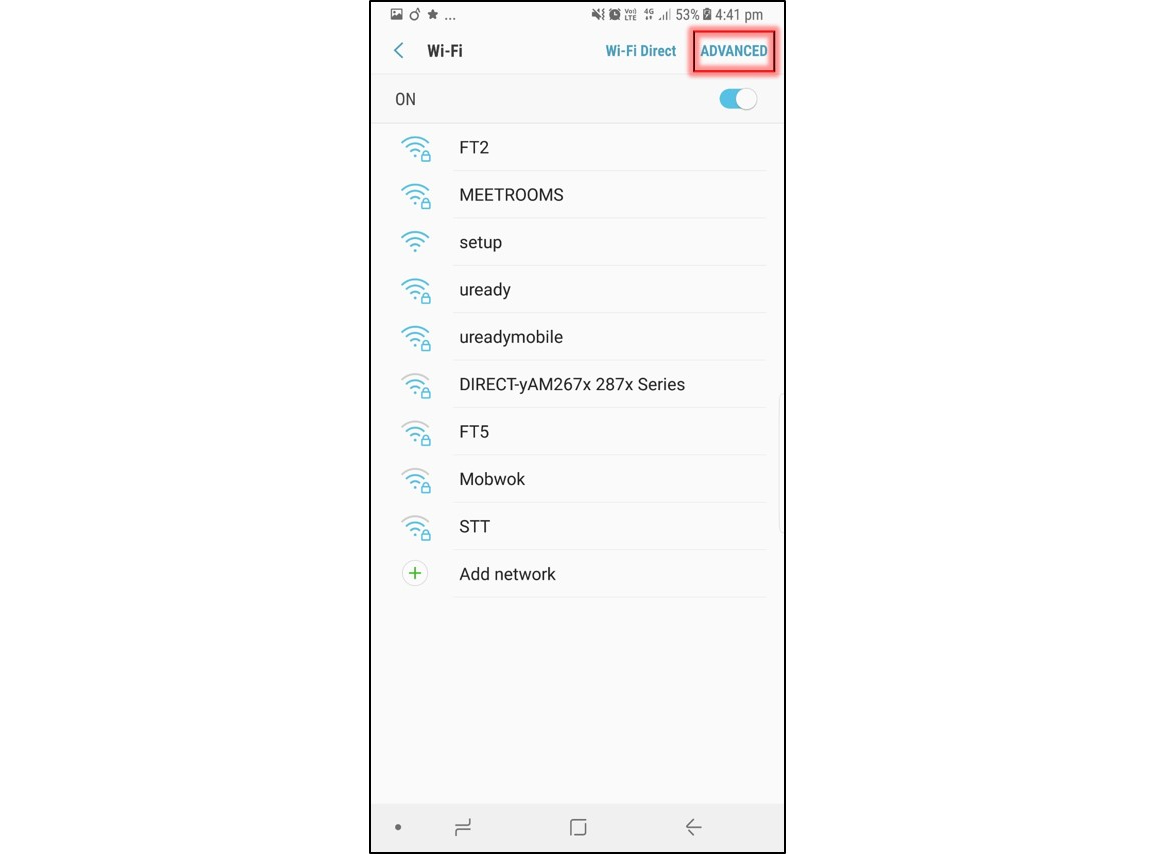 4
Tap on Adaptive Wi-Fi.
5
Toggle the switch to enable Adaptive Wi-Fi.
6
Once Adaptive Wi-Fi has been enabled, you can also enable Aggressive switching.
Enabling this feature switches to using a mobile network to access the Internet even when your Wi-Fi Internet connection is only slightly unstable.
Important Note: This may increase your data usage.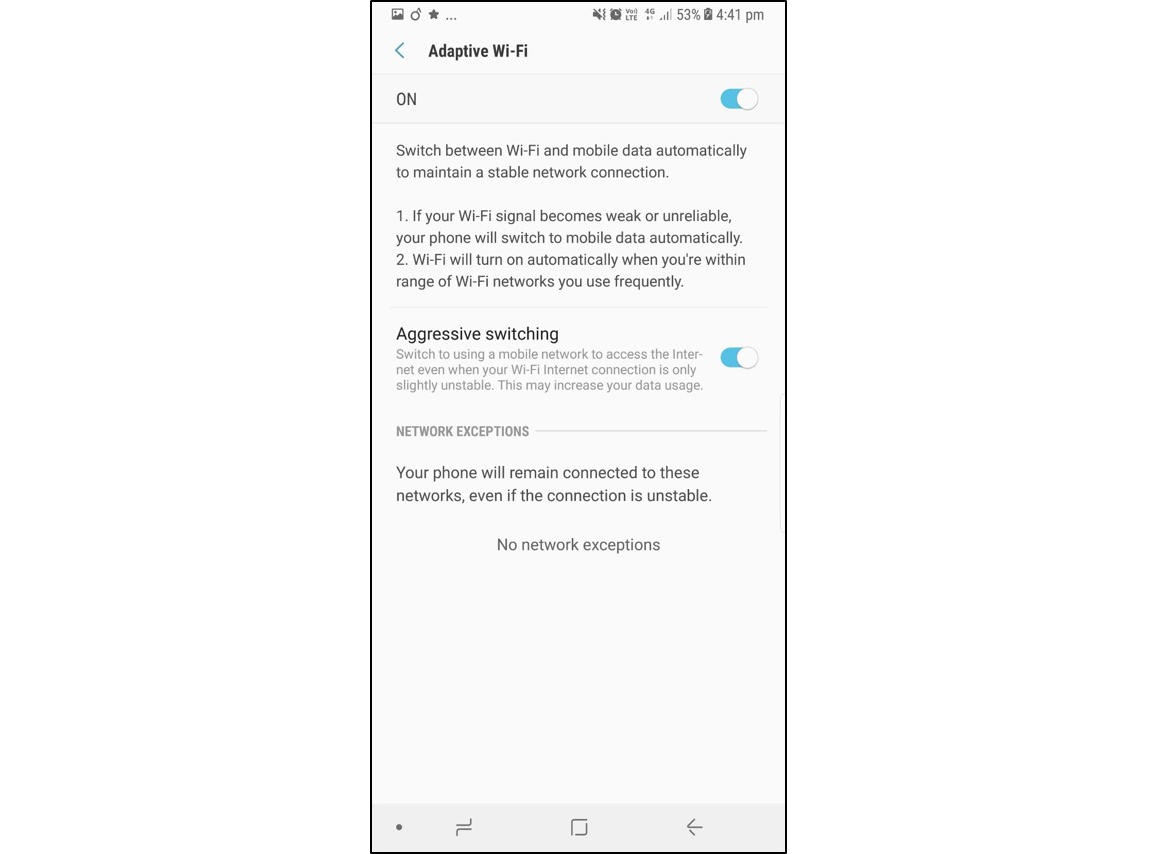 How to Enable / Disable Adaptive Wi-Fi: 8.0 (Oreo) & 9.0 (Pie)
1
Head into your Settings menu → Connections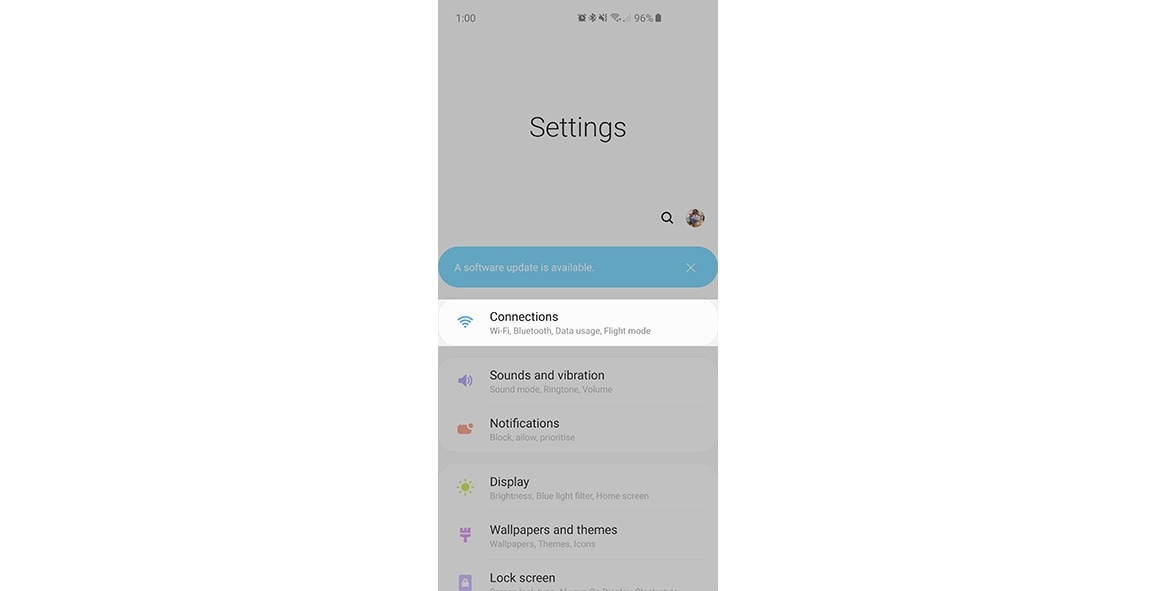 2
Select Wi-Fi
3
Touch the 3 dots button located on the top right of the page
4
Tap on Advanced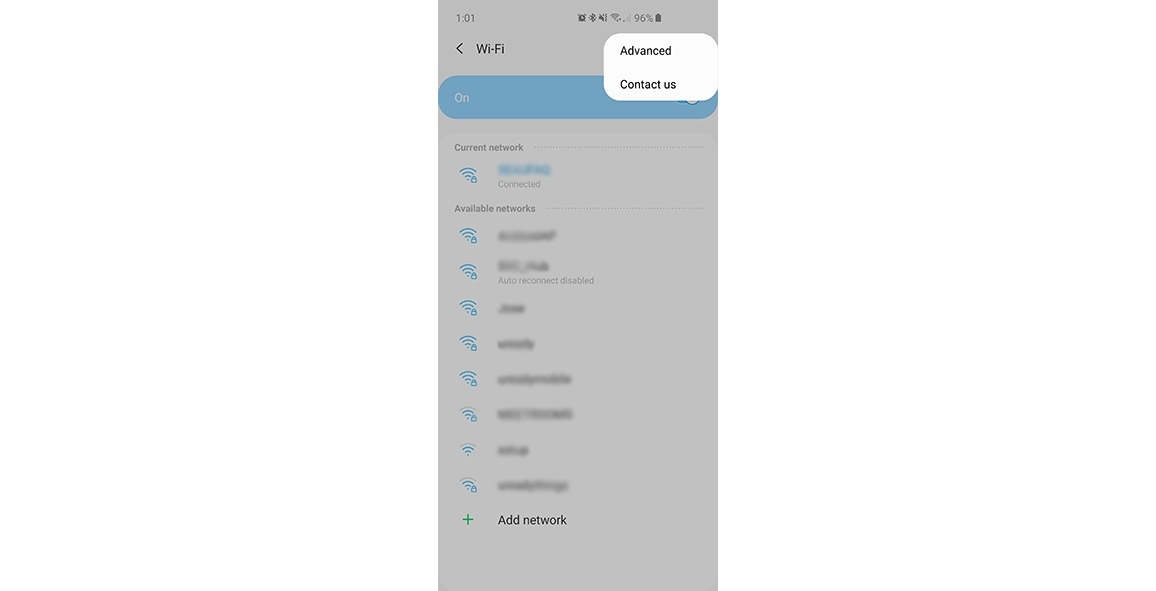 5
Toggle on Switch to mobile data located under Adaptive Wi-Fi