How to access the Apps menu in Oreo
Last modified :
Aug 17. 2018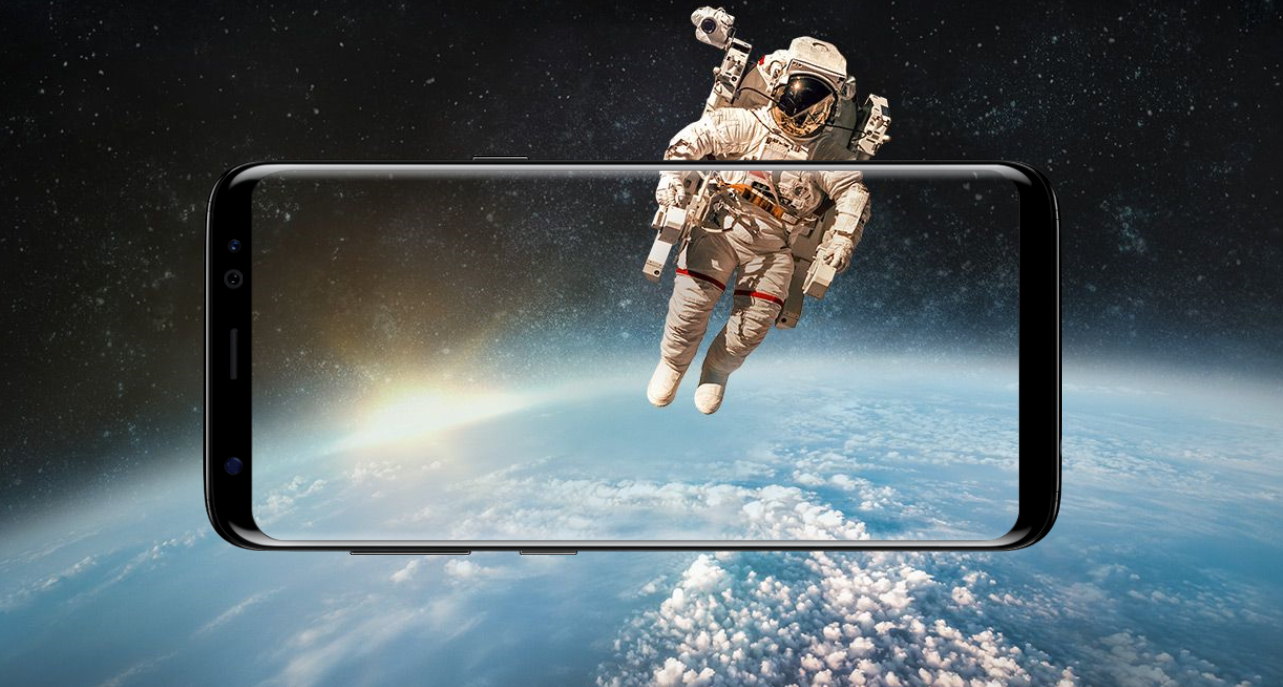 How to access the Apps menu
1
On the Home screen, swipe up or down on the Home Screen.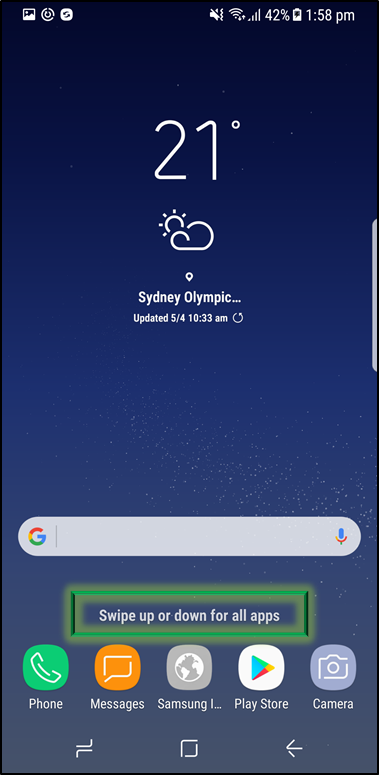 2
The Apps menu will open up.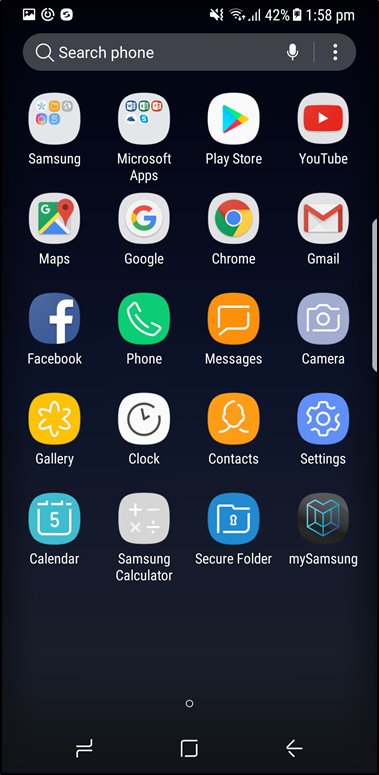 How to add the Apps button back onto the home screen
1
Swipe up from the home screen to access the Apps drawer
2
Select the 3 dot menu button
3
Select Home screen settings
4
Select the Apps button option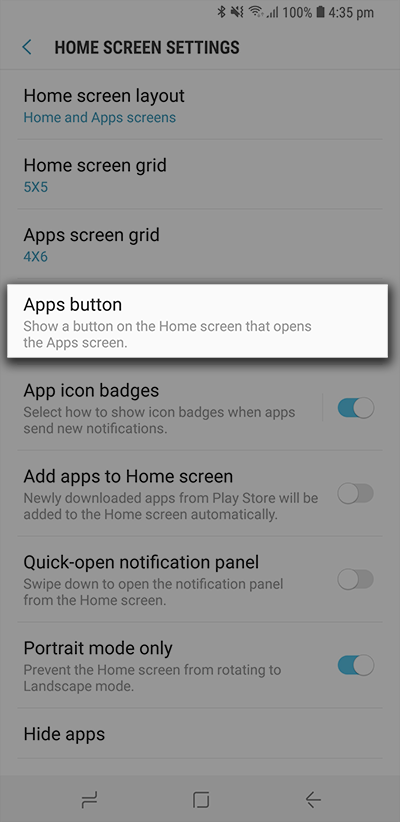 5
Select the Show Apps button option
6
Select Apply in the top right corner to finish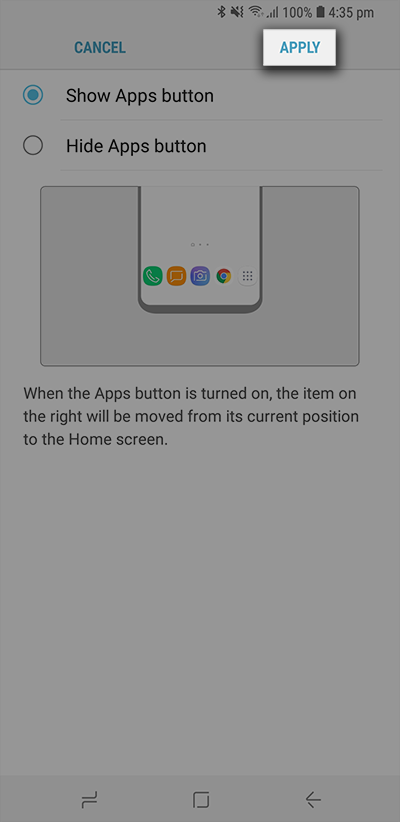 7
The Apps button will now show on the bottom right of the home screen. It is not possible to move the icon out of this location.
Did not find what you're looking for? We're here to help.
Call
With the global spread of COVID-19 impacting most communities, Samsung is adapting its practices to protect the health and wellbeing of our people and customers.

As such, our call centre is operating with extremely limited resources and we are unable to take in-coming calls.

Please find below, alternative ways that you can contact our Customer Care Team. Please understand that due to the volume of enquiries we are receiving, we are likely to take longer than usual to respond to you. However, we do endeavour to get back to you as quickly as possible.

We apologise for any inconvenience this may cause.


For general enquires and technical support relating to all Samsung products : CLICK HERE
For all Printer related inquiries, please
click here
or visit
https://www.support.hp.com
Please
click here
to view the latest news regarding the Samsung sale of Printer business to HP.
Contact Us